A Connecticut Superior Court judge ruled Thursday that a lawsuit against the maker of a rifle used in the 2012 Sandy Hook Elementary School shootings can go forward.
Under the Protection of Lawful Commerce in Arms Act, gun manufacturers are generally not able to be held liable for crimes committed with their products.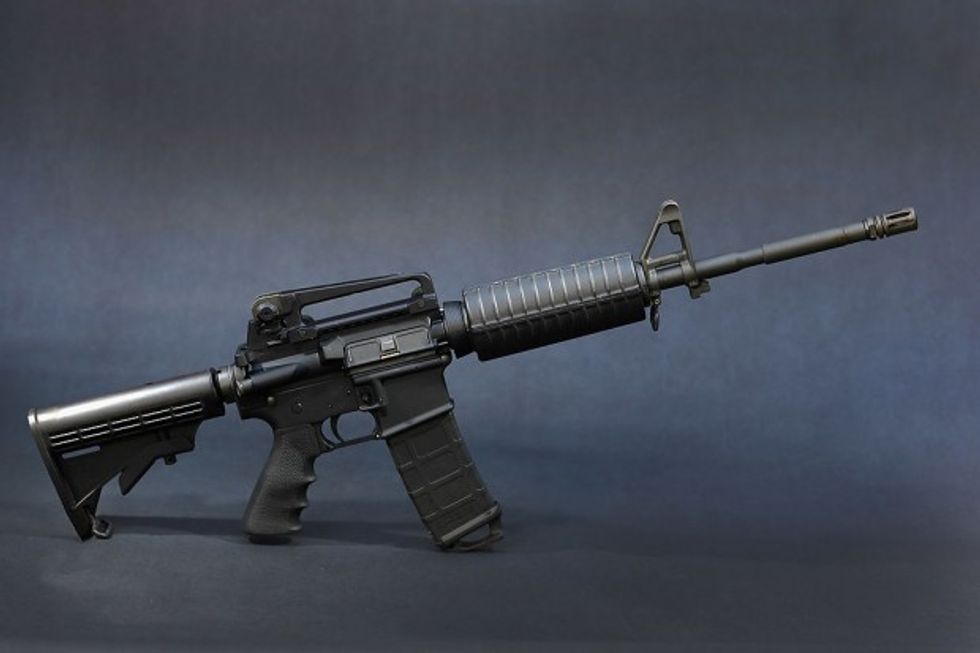 Joe Raedle/Getty Images
However, Judge Barbara Bellis ruled that the PLCAA does not prevent lawyers for the families of Sandy Hook victims from arguing that the Bushmaster AR-15 rifle is a military weapon and should not have been sold to civilians.
More from the Hartford Courant:
The lawsuit accuses the Remington Arms Co. and other defendants of negligently selling to civilians a weapon the plaintiffs claim is suitable only for the military and law enforcement. At a hearing in February, Bridgeport lawyer Josh Koskoff argued against dismissing the case, saying the lawsuit's claim of "negligent entrustment" is an exception to the Protection of Lawful Commerce in Arms Act.
Bellis agreed with the plaintiffs that she has the jurisdiction to continue with the case, but she did not rule whether or not the PLCAA actually blocks the plaintiffs and their attorneys from pursing their lawsuit.
"At this juncture, the court need not and will not consider the merits of the plaintiffs' negligent entrustment theory," Bellis wrote.
Koskoff, the plaintiffs' lead attorney, was happy with the decision.
"We are thrilled that the gun companies' motion to dismiss was denied," he said in a statement, according to Newsweek. "The families look forward to continuing their fight in court."
Fortunately for Koskoff, they won't have to wait long. The two sides are due back in court Tuesday.
The Associated Press contributed to this report.
—
Follow the author of this story on Twitter and Facebook:
[facebook //www.facebook.com/plugins/like.php?href=