© 2023 Blaze Media LLC. All rights reserved.
Evangelist Warns: The 'Future of America Hangs on the Answer to [This] Question
"Our nation is in a mess."
Anne Graham Lotz, daughter of famed evangelist Billy Graham, is warning that America "is a mess" and that judgment could be coming, saying that the country's future hangs on the answer to the question of how serious each person has been about "seeking God."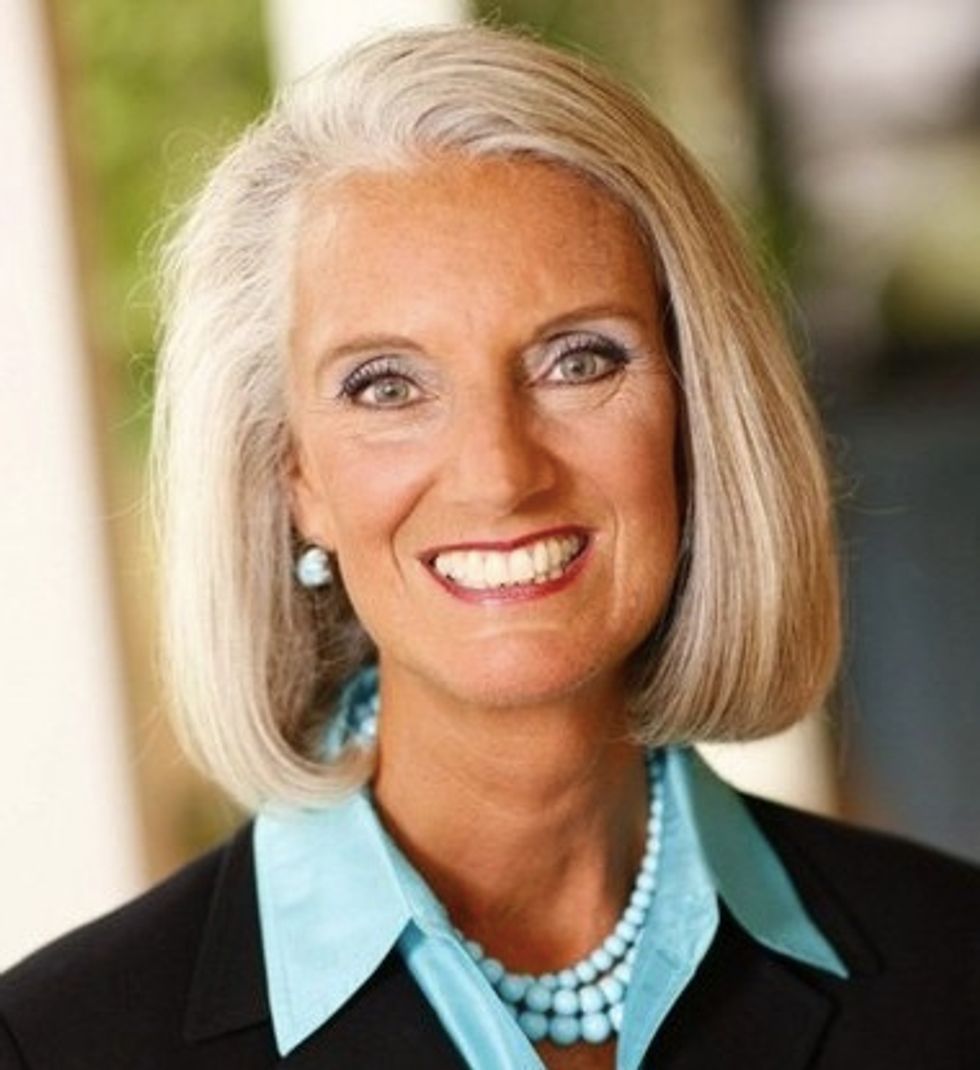 Evangelist Anne Graham Lotz (Anne Graham Lotz/Twitter)
"Our nation is in a mess. Why? Could it be because America is losing God's blessing? His favor. Could our sin be provoking His judgment?" she wrote in a recent blog post published on her website. "Judgment that is not necessarily in the form of a nuclear dirty bomb, or another ISIS attack, or an economic collapse. But a Romans 1 judgment as God backs out of our national life and turns us over to ourselves."
She continued by mentioning the kingdom of Judah in the Old Testament, saying that God judged the nation, giving repeated warnings in an effort to urge its people to turn toward him, but Lotz wrote that they "became even more defiant" in the process.
"In the end, God became her enemy. He sent in the Babylonians to destroy Jerusalem, the temple, and the people," she wrote, citing 2 Chronicles 36:15-19. "Those who were not taken captive were slaughtered in the streets."
Speaking in a more general sense, Lotz said that God warns people that judgement could be coming, but said that nations that do not pay attention to those warnings risk unleashing his anger. The evangelist believes that the solution to losing God's protection, blessing and favor will not be found in the economy, politics, the military or technology.
It will, instead, be "found on our knees as we humble ourselves, pray, seek God's face, and repent of our sin. Then plead for Him to return to us as we return to Him," she wrote.
In the end, Lotz said that this turning to God must be done with a pleading and pure heart.
"There can be no casual, half-hearted turning to God — not if we want Him to return to us," she wrote. "God emphasizes this principle in Joel 2:12-14: 'Even now', declares the Lord, 'return to me with all your heart, with fasting and weeping and mourning.'"
Lotz concluded with a challenge to her readers to plead on behalf of their country.
"Only God knows those who are rending their hearts as they seek Him. But I am led to ask myself…how truly serious am I about seeking God on behalf of our nation?" she asked. "When was the last time I fasted and wept and mourned and confessed the sin of our nation as though it were my own? I believe the future of America hangs on the answer to that question."
Lotz's brother — well-known Christian leader Franklin Graham — has also been warning that America is "at a moral tipping point" and that he believes it is essential for people to turn their attention toward God.
As TheBlaze previously reported, Lotz recently made headlines after a years-old video featuring her proclaiming that "human history is winding down" and that "we're living in the last generation" before Jesus' return gained renewed interest last month.
The clip included Lotz citing what she believes are biblical signs that point to an expediting of the so-called end times, also known in Christian circles as the period that precedes the end of the world as we know it.
--
Follow the author of this story on Twitter and Facebook:
Want to leave a tip?
We answer to you. Help keep our content free of advertisers and big tech censorship by leaving a tip today.
more stories
Sign up for the Blaze newsletter
By signing up, you agree to our
Privacy Policy
and
Terms of Use
, and agree to receive content that may sometimes include advertisements. You may opt out at any time.