A New Jersey woman has been denied admission to a probation program after after police say she tweeted a racially charged threat in November.
Superior Court Judge William Daniel denied an appeal from Kayla-Simone McKelvey on Thursday. McKelvey, a black activist from Union Township, was attending a rally to raise awareness about racism at Kean University Nov. 17.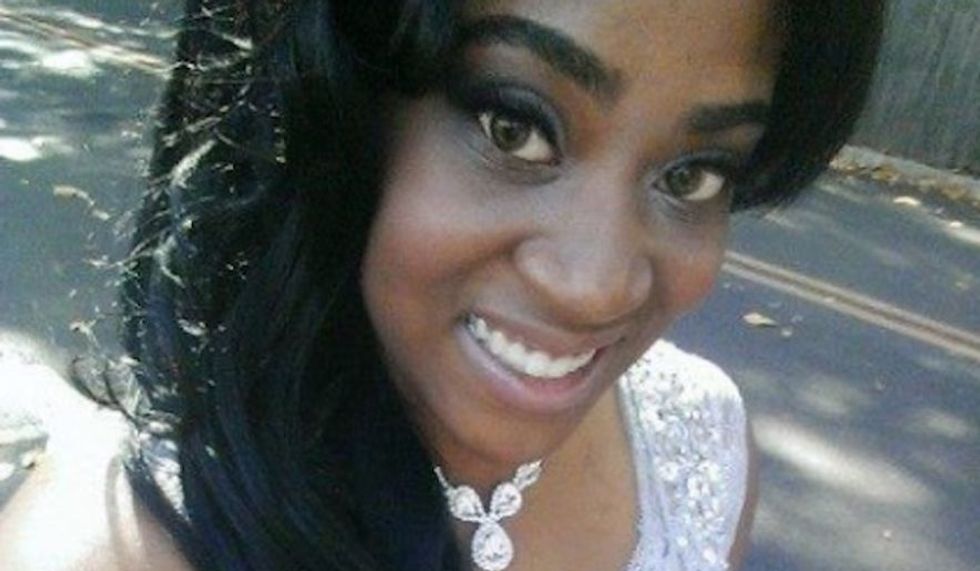 Kayla-Simone McKelvey (Image source: LinkedIn via Washington Times)
But prosecutors said halfway through the demonstration, McKelvey left and went to a campus library, where she allegedly used a university computer to make an online threat.
"I will kill every black male and female at kean university," a tweet from the Twitter handle "@keanuagainstblk" read before the account was suspended.
One user, however, captured a screenshot of that tweet, and others containing threatening messages.
Absolutely disgusted by this page. @keanuagainstblkpic.twitter.com/0VvqOna3BY

— Alvert Hernandez (@Alvert_H) November 18, 2015
NJ.com reported that after McKelvey allegedly posted the threat, she returned to the campus rally to raise awareness about racial issues.
McKelvey was charged with creating a false public alarm in December and had asked to enter the Pre-Trial Intervention program, NJ.com reported. According to the report, getting into the PTI program could have made it possible for her to get the charges removed from her record.
If convicted, McKelvey faces a maximum sentence of three to five years. Her trial is scheduled to begin Dec. 14.
McKelvey graduated from the school in May with a bachelor's degree in physical education, the New York Times reported.
"We are saddened the person allegedly responsible was an active participant and a former student," Kean University President Dawood Farahi told students in December.
"No cause, no cause, can give anybody the right to threaten others," Farahi said, the Washington Times reported.
(H/T: NJ.com)
–
Follow the author of this story on Twitter and Facebook: