Glenn Beck suggested Monday that Republican presidential front-runner Donald Trump "didn't expect to get this far" in the race and is now "intentionally sabotaging" his campaign for an easy way out.
"Look, I know this is a conspiracy theory," he said on The Glenn Beck Radio Program, "[but] you could make a great case that Donald Trump didn't expect to get this far, didn't expect to win, and now is actually sabotaging himself."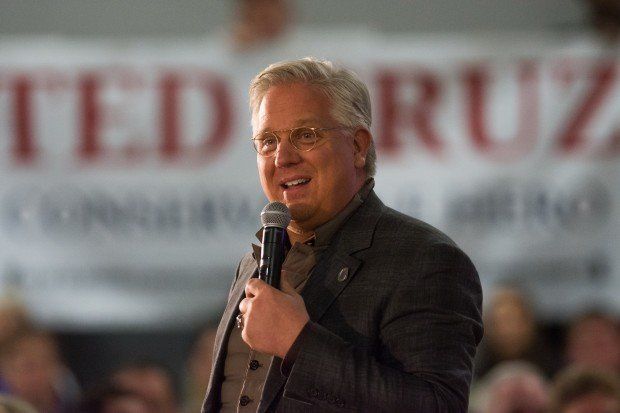 Glenn Beck speaks at a Ted Cruz rally in Reno, Nevada, Feb. 22, 2016. (Getty Images/David Calvert)
Beck, a top surrogate for GOP rival Ted Cruz, noted Trump's recent criticism that the Republican delegate system is "rigged." According to the conservative radio show host, Trump is "smart enough to figure it out" and "in the past, he has shown that he understands the delegate system."
Now, because Trump may be "bored" and "doesn't want to be president," Beck wondered if the billionaire candidate could possibly be hoping for a contested convention in Cleveland this summer, so he "can leave in a great gust of glory and say he was screwed."
This comes days after Beck predicted Trump will join Democratic presidential front-runner Hillary Clinton on the campaign trail if he fails to secure the GOP nomination this July.
—
Follow the author of this story on Twitter: