A public health expert who accused the Georgia Department of Public Health of religious discrimination in 2014 after he was allegedly denied a position following the discovery of controversial sermons he delivered about homosexuality, evolution and Catholicism is now suing.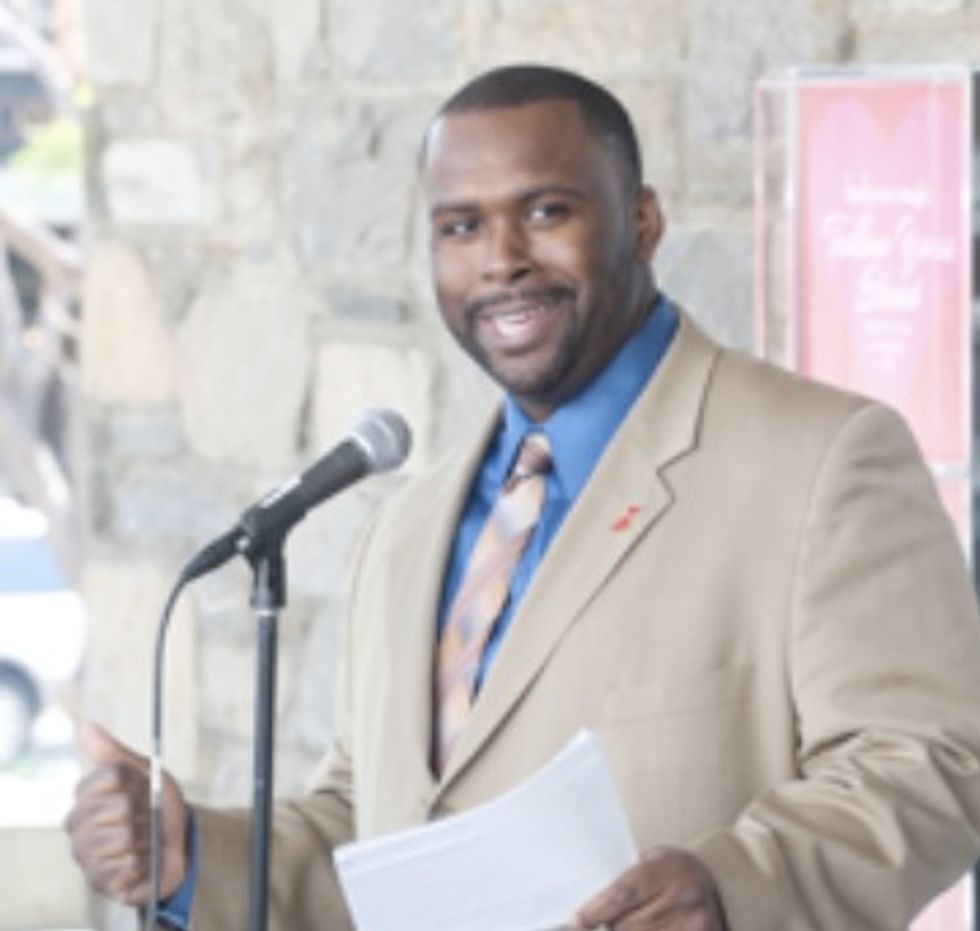 Dr. Eric Walsh (First Liberty)
As TheBlaze previously reported, Dr. Eric Walsh claimed that he accepted a job on May 5, 2014, as a district health director with the state agency, but that officials abruptly decided to rescind that offer just days later — a move he believes was due to his Christian beliefs.
Walsh, who is represented by conservative legal firm First Liberty Institute and the Atlanta-based firm Parks, Chesin & Walbert, has filed a lawsuit in United States District Court for the Northern District of Georgia against the State of Georgia, alleging religious discrimination over the claim that he was fired due to the contents of past sermons.
According to First Liberty, one week after Walsh accepted the position with the state's department of public health, "officials requested copies of sermons he had preached as a lay minister in the Seventh Day Adventist Church."
The subjects of those sermons, according to a statement, were: "following God, having compassion on the poor, health, marriage, sexuality, world religions, science, creationism, and more."
Walsh's legal team alleges that he was terminated just one day after he provided those sermons — something that Walsh said he found particularly shocking.
"I couldn't believe they fired me because of things I talked about in my sermons," Walsh said in a statement. "It was devastating. I have been unable to get a job in public health since then."
First Liberty attorney Jeremy Dys said that Walsh should have enjoyed religious liberty protections after stating his views within a religious context, and expressed why he believes the purported firing was problematic.
"If the government is allowed to fire someone over what he said in his sermons, then they can come after any of us for our beliefs on anything," he said in a statement.
Walsh also made headlines in early 2014 when he left his previous position as the public health director in Pasadena, California, amid controversy over past sermons. He had resigned from his position as public health director in Pasadena just two days before the Georgia Department of Public Health rescinded its job offer, according to a Los Angeles Times report.
As for the Georgia dispute, Walsh had previously filed an official discrimination claim with the United States Equal Employment Opportunity Commission, the federal body that investigates alleged biases in the workplace.
As previously reported, the debate over these sermons first began after Walsh was invited to deliver a commencement speech at Pasadena City College while still serving in his Pasadena health role.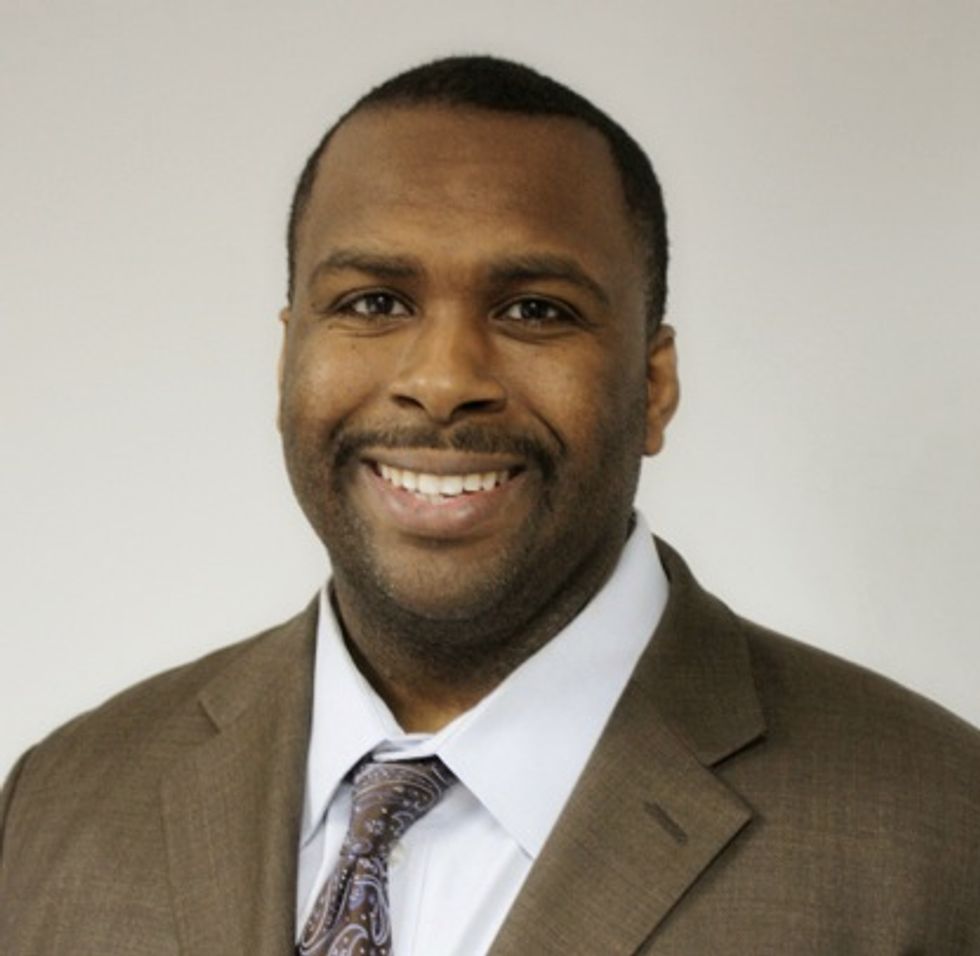 Dr. Eric Walsh claims he was fired from a government post over his religious beliefs (Liberty Institute)
Students discovered some past sermons in which he apparently dismissed Catholicism, said that homosexuality was a sin and dubbed evolution a "religion created by Satan" — and they shared these comments with media, the Atlanta Journal-Constitution reported.
It didn't take long for some spirited commentary against Walsh to emerge, with many dismissing his statements as beyond the pale, claiming that they were not worthy of a man holding his public position in Pasadena; calls for his resignation ran rampant.
Bill Donohue of the conservative Catholic League was among those calling for Walsh's removal when the story first broke.
"After reading some of his hateful, and astonishingly ignorant, statements on Catholicism, I wondered why anyone would invite him to speak anywhere, never mind a college," Donohue said in a statement before Walsh left his Pasadena post. "Dr. Walsh is not fit to be the head of Pasadena's Public Health Department. It is not worth attempting to rebut the man's bigotry, so outlandish is it. Anyone whose judgment is that impaired has no legitimate role to play in public life."
A spokesperson for the Georgia Department of Public Health said back in 2014 when the story first broke that the position was withdrawn for reasons not pertaining to Walsh's beliefs.
A spokeswoman for the Georgia Department of Public Health told TheBlaze on Wednesday that the agency has not been notified about any lawsuits filed on behalf of Walsh.
"The Georgia Department of Public Health has no further comment at this time," a brief statement read.
UPDATE (5:31 p.m.): Nancy Nydam, acting director of communications for the Georgia Department of Public Health, emailed the following response to TheBlaze Wednesday afternoon:
Georgia Department of Public Health policy requires the disclosure and written approval of secondary employment held by its employees. Dr. Walsh was extended a conditional offer of employment by DPH, subject to passing a routine background check. During the background check process, DPH learned Dr. Walsh failed to disclose outside employment to his previous public health employer, which also was in violation of California law. Due to violation of both California state law and DPH policy, the offer to Dr. Walsh was rescinded. During his interview, Dr. Walsh disclosed his religious beliefs to DPH staff and indicated that he preached at his church in California. Dr. Walsh's religious beliefs had nothing to do with the decision to withdraw the offer.
--
Follow the author of this story on Twitter and Facebook: