After the arrest of a black student accused of spray-painting graffiti — including "F*** the police" — at the University of Wisconsin-Madison, the school's Department of Afro-American Studies reportedly sent an open letter to "students of color" telling them they're experiencing "a version of post-traumatic stress syndrome" due to the student's arrest and related incidents on campus.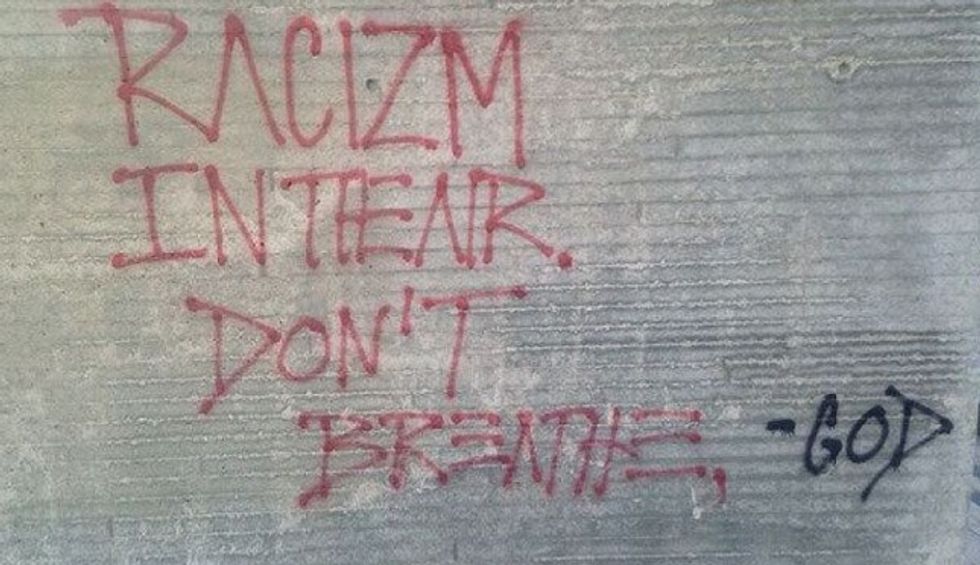 Image source: University of Wisconsin-Madison police
"What so many of you are experiencing isn't a sign of individual weakness," the letter stated, according to the College Fix, which reported it obtained a copy of the the two-page letter.
"It's a version of post-traumatic stress syndrome, a mental health crisis as serious as those following campus shootings or natural disasters," the letter reportedly said, along with a request that "emergency mental health support be made available to all students affected by recent events."
A blog supportive of the open letter posted its text, although not an image of the letter. The school's newspaper, the Daily Cardinal, noted the letter's Monday release but didn't quote the latter statements.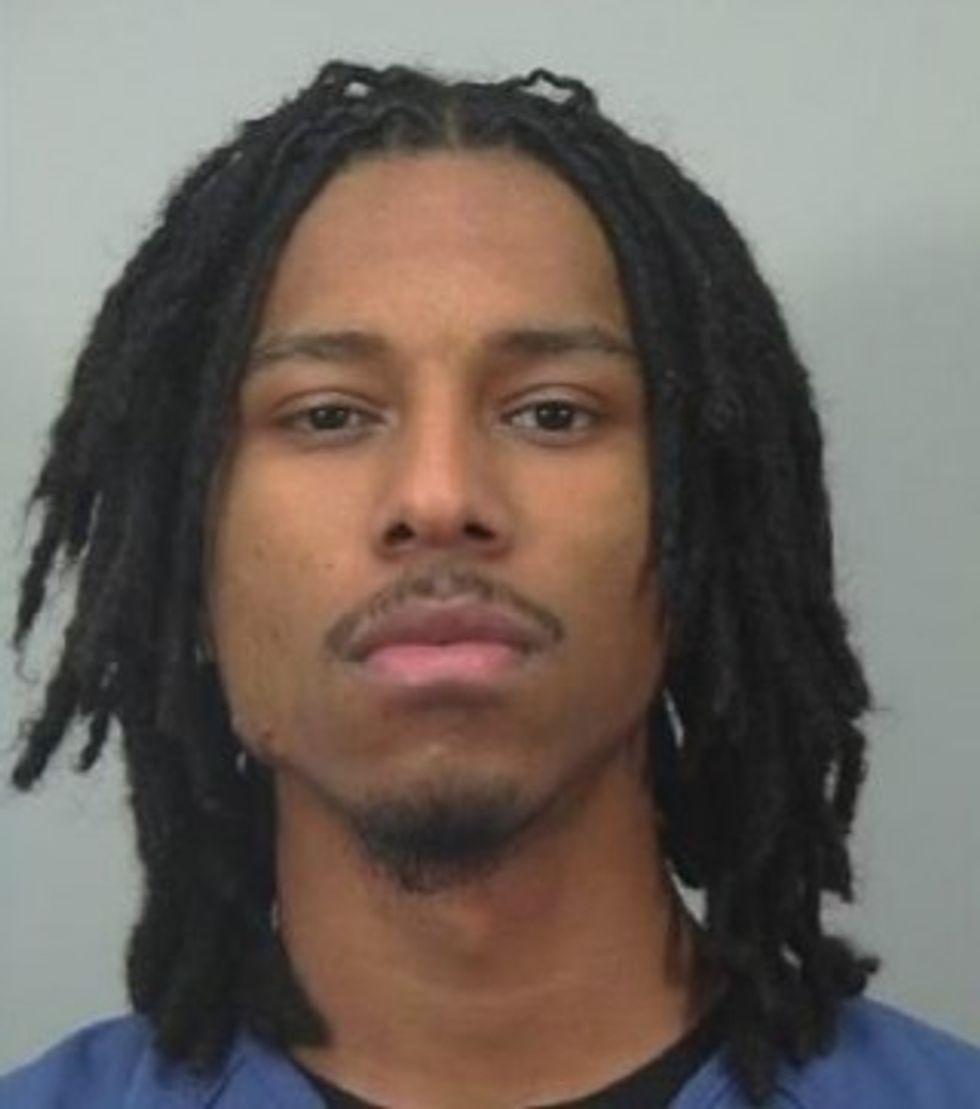 Denzel McDonald (Image source: Dane County Sheriff's Office)
Things came to a head last week when campus police removed senior Denzel McDonald from an Afro-American Studies class following a six-month investigation into graffiti spray-painted on campus, Fox News reported. 
Police told Fox News the 11 messages — including "F*** the police," "Racizm in the air. Don't breathe,—God" and "White supremacy is a disease" — cost $4,000 to clean up.
"Graffiti is criminal vandalism and we act on these crimes regardless of the content," Police Chief Susan Riseling told Fox News.
But while police apologized for disrupting last Thursday's class, saying efforts to apprehend the 21-year-old elsewhere failed, many were angry that McDonald — also known as "King Shabazz" — was cuffed while issues the graffiti spelled out apparently were ignored.
"The university is more interested in protecting the symbols of UW as a progressive institution ... rather than the students who are actually fighting for social change, and apparently their lives," Johanna F. Almiron noted as part of a letter signed by more than 700 students and faculty. "The way UWPD officers entered my class was very aggressive, with bulletproof vests and guns visible. I cannot believe they humiliated and terrified my students."
Here's police bodycam clip of the incident. (Content warning: Some instances of strong language):
McDonald's arrest came with 11 preliminary counts of vandalism and one count of disorderly conduct for allegedly threatening to kill someone who saw him posting the graffiti, Fox News reported. But prosecutors on Wednesday hadn't formally charged McDonald, who has been released on bail, the network added.
Saw this on my walk to class this morning. #therealUW pic.twitter.com/0Mxklw3rrr

— Jenna Claire (@jenna_sweden) April 14, 2016
Meanwhile some students are demanding the officers' resignation over the incident, WISC-TV reported. The station added that students met with Riseling and listed several other demands, including dismissing the case against McDonald due to civil rights violations, returning his items, allowing him to graduate in May and giving the community control over campus police.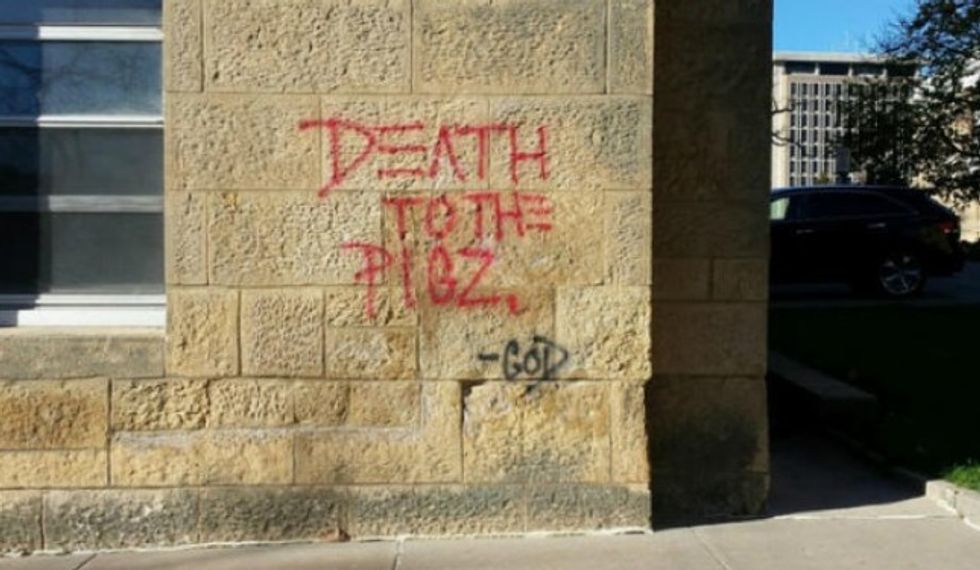 Image source: University of Wisconsin-Madison police
Students told WISC they gave Riseling 48 hours to respond before taking further action.
"The further action will (be) the continuous culmination of student power," grad student Michael Davis told the station. "We will take any measures necessary in garnering support from the community, other university stakeholders in whatever we deem necessary."
(H/T: The College Fix)