In the wake of news that Fox News' Megyn Kelly is considering leaving the network when her contract expires next year, MSNBC's Joe Scarborough decided to offer her his unsolicited advice: "Call Glenn Beck."
In an op-ed, Scarborough wrote that despite the launch of "a successful website called TheBlaze" Beck "has failed" since he left Fox News.
"Beck began to believe he had outgrown Roger Ailes, Rupert Murdoch and News Corp," Scarborough wrote. "He was wrong."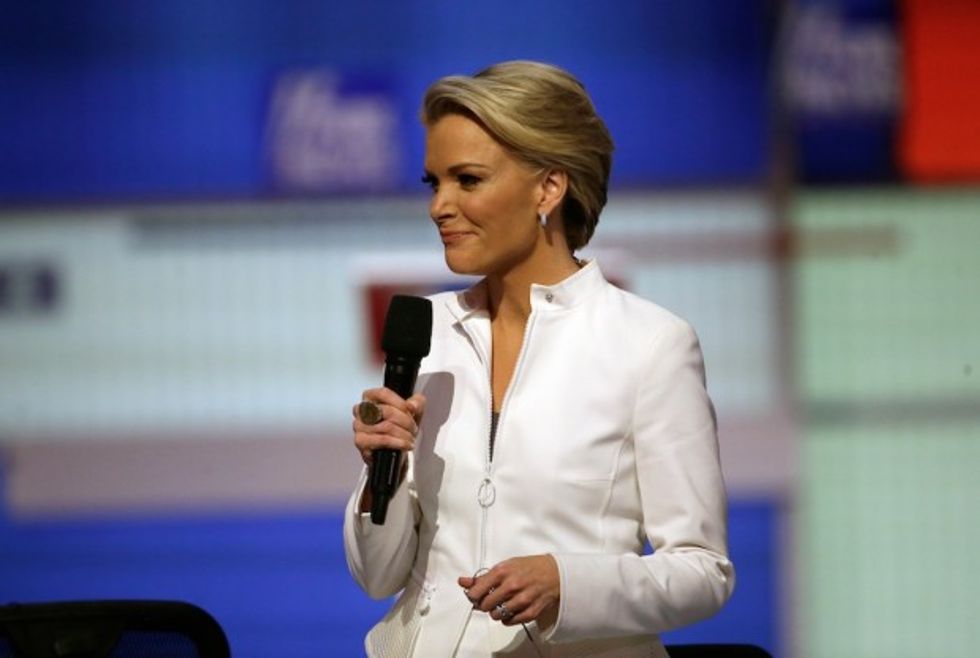 Moderator Megyn Kelly speaks before a Republican presidential primary debate at Fox Theatre in Detroit March 3. (AP Photo/Carlos Osorio)
In his first Medium post, Beck decided to weigh in by writing an open letter to Kelly "since some have requested my opinion."
I'm glad I got to test out @Medium but I thought we were 'cool' @JoeNBC ? In response to your @megynkelly piece: https://t.co/xonl0yE4Vu

— Glenn Beck (@Glenn Beck)1461231446.0
"I don't know, nor would I presume to know, what is right for you and your family, but I can tell you a bit about how I feel about my path," Beck wrote.
"Depending on the path you Blaze, you may find that some claim you no longer matter. They may say your star has fallen. They may even say that you've had your 15 minutes of fame," he added. "Let them."
"The question you have to answer is how do you want to be defined?" he wrote. "Where do you want to make an impact? Do you want to frame the debate? Or do you want to speak to the people? Do you want to be judged by how big your bubble is or how many people you reach?"
After examining several of the options before Kelly, Beck continued, "You said recently that when the 2016 election is finally over, you wanted to be on the side of the angels. You will be. No matter what you choose next."
Without naming Scarborough in the post, Beck also addressed the MSNBC host's critique:
Again, I know you didn't ask for my advice nor do I think you care about what I have to say. It is almost as if I was only using this opportunity to transparently and indirectly address someone or something that had nothing whatsoever to do with you or your career. Could you imagine how sad it would be to feel compelled, of your own volition, or by someone else's, to use a topical story as cover to take shots at someone who your own mother loves?
"Anywho Megyn, whatever you do next, I know it will be game changing and I with countless others will be watching," Beck concluded.
—
Follow Kate Scanlon (@kgscanlon) on Twitter