Democratic presidential candidate Sen. Bernie Sanders (Vt.), a professed socialist, criticized his opponent Hillary Clinton for backing a soda tax, NBC News reported Friday, asserting it violates her campaign pledge.
"Frankly, I am very surprised that Secretary Clinton would support this regressive tax after pledging not to raise taxes on anyone making less than $250,000," Sanders said at a campaign stop in Reading, Pennsylvania. "This proposal clearly violates her pledge. A tax on soda and juice drinks would disproportionately increase taxes on low-income families in Philadelphia."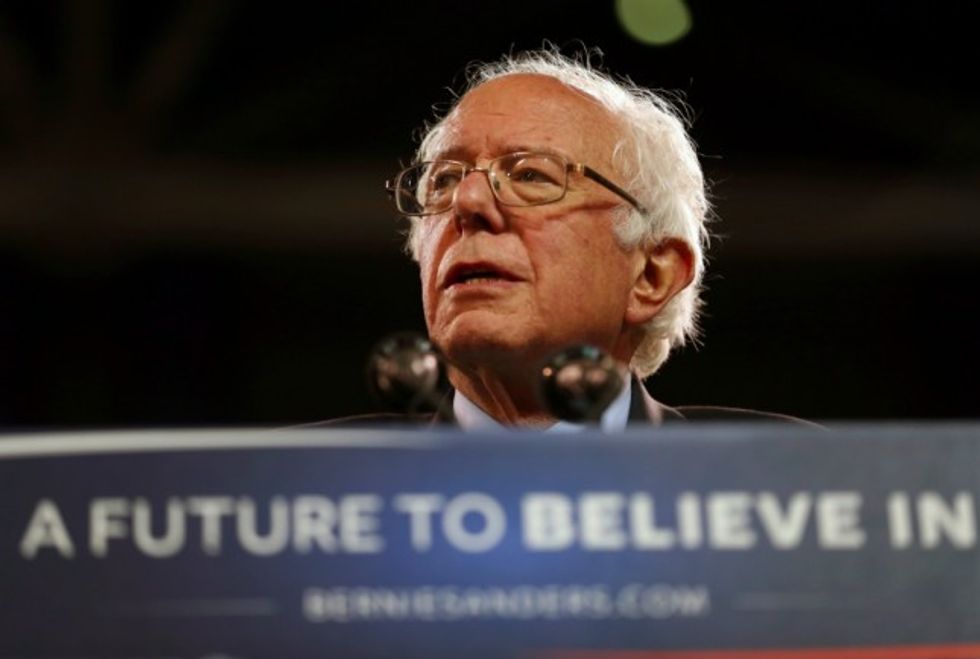 AP Photo/Mel Evans
Clinton touted the soda tax during a speech in Philadelphia to a gun control group Thursday in favor universal pre-school.
"It starts early with working with families, working with kids, building up community resources — I'm very supportive of the mayor's proposal to tax soda to get universal pre-school for kids," Clinton said. "I mean, we need universal pre-school. And if that's a way to do it, that's how we should do it."
Philadelphia Mayor Jim Kenney is backing the soda tax of 3 cents per ounce of soda to fund universal pre-school in the city.
Clinton supports national universal pre-school but has not proposed a national soda tax to fund it. Rather, she has called for closing tax loopholes.