Republican National Committee Chairman Reince Priebus told ABC's "This Week" host George Stephanopoulos Sunday that the GOP has already begun strategizing how it will take down the Clinton campaign in November's general election.
"We're starting the general election campaign, too," Priebus assured Stephanopoulos.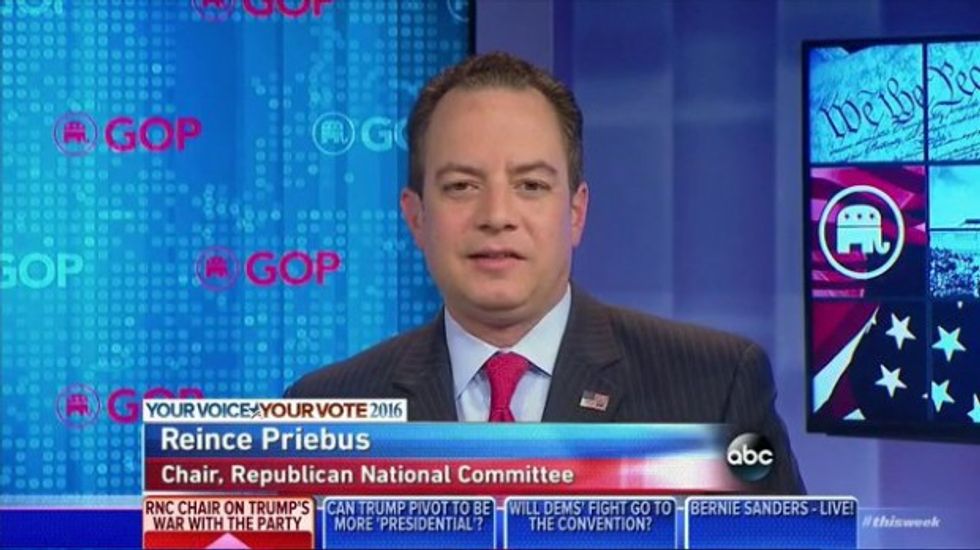 Image source: "This Week"
He told Stephanopoulos that the RNC hosted two American soldiers who were in Benghazi at one of its meetings. The soldiers claim then-Secretary of State Clinton lied to them about the 2012 terrorist attack that killed four Americans.
"Look, there's going to be plenty of return fire," he said. "I can assure you that."
Watch:
.@Reince Priebus promises "return fire" against Hillary Clinton: "We're starting the general election campaign, too" https://t.co/wJsBinjK0G

— This Week (@ThisWeekABC) April 24, 2016