CNN has uncovered "racial" and "homophobic" text messages allegedly sent by a former San Francisco police officer.
At least four city officers were fired earlier this month after exchanging offensive messages. Another 10 officers were said to be involved.
And now, amid an ongoing federal review into the department's use-of-force tactics and racial disparities in arrests, disturbing text messages allegedly sent among officers are coming to light.
"I hate that beaner but I think the nig is worse," one text message reads, according to CNN.
"Indian ppl are disgusting," another states.
"Burn down walgreens and kill the bums," yet another reads.
The messages were allegedly sent by former officer Jason Lai, who resigned from the city's force earlier this month. One of Lai's alleged messages, seized from Lai's personal device, included a derogatory comment about President Barack Obama, while another refers to NBA star LeBron James.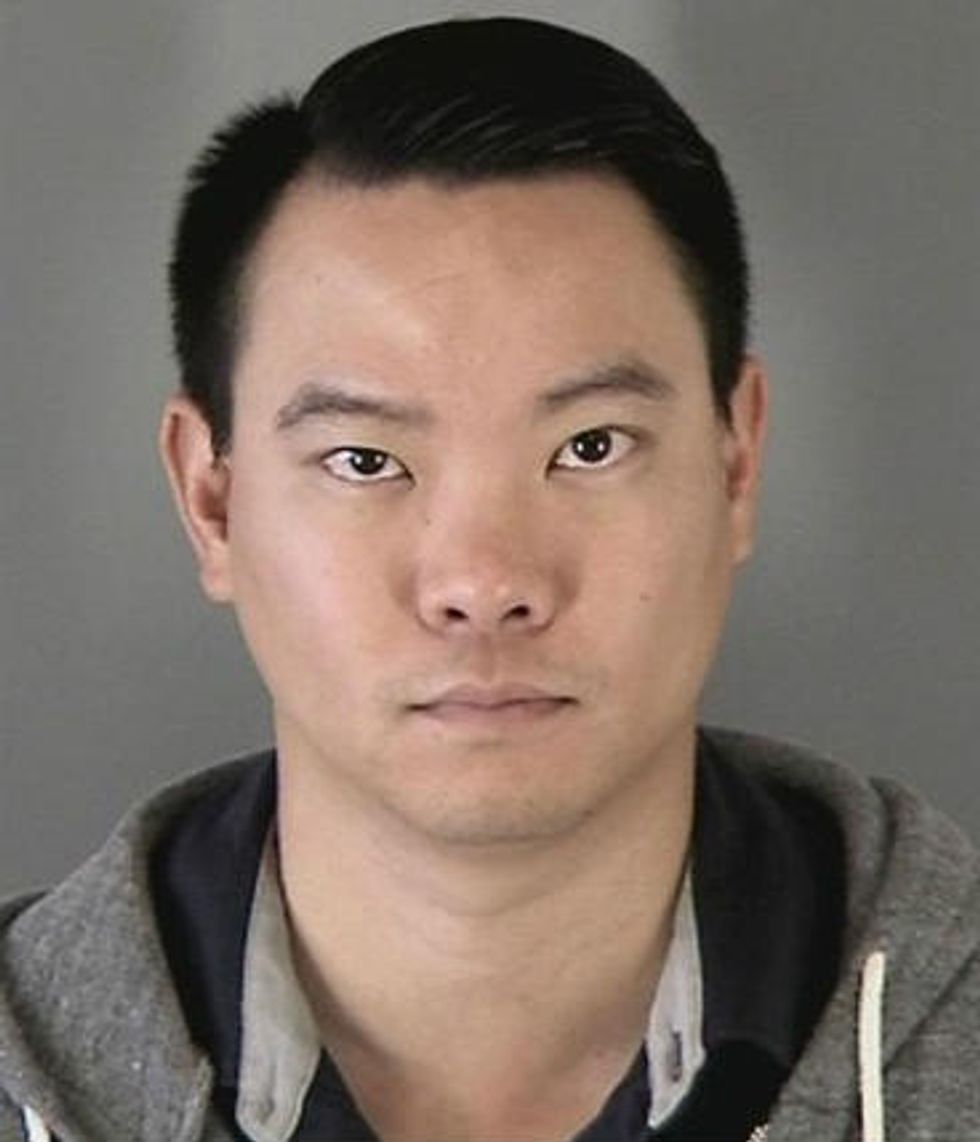 Jason Lai (Image source: KGO-TV)
"F*** that nig," one message, referring to James, reads.
Lai reportedly referred to other black individuals as "a pack [of] wild animals on the loose."
Lai's attorney, Don Nobles, said the messages are "not reflective" of who Lai is and argued there is "no evidence he carried out any of those sentiments as an officer."
SFPD Chief Greg Suhr has argued that the messages were limited to a number of his officers and not reflective of a larger issue within the city's police force. Suhr said he has no tolerance for such behavior and vowed to always take "swift and severe" action when learning of the instances.
"We work for the community," Suhr told CNN. "We work for everybody, and when somebody demonstrates that they have this reprehensible character trait, we need to cut them from the body."
San Francisco Mayor Ed Lee previously stood behind the chief and said he has no plans to resign.
Lee declined a request last year from District Attorney George Gascon to investigate about 3,000 arrests that could have resulted in wrongful convictions because of the officers' alleged "racial" and "homophobic" bias.
–
Follow the author of this story on Twitter and Facebook: