South Carolina megachurch pastor Perry Noble of Newspring Church addressed North Carolina's controversial "transgender bathroom" bill Monday, writing on his Facebook page the five problems he has with those who say the bill is "hateful," while suggesting three actions Christians can take in response to the bill and the controversy.
First and foremost, Noble said that North Carolina's bill does not constitute as a "hate crime," contrary to what many people claim.
"To call this a hate crime is an insult to actual victims of hate crimes in the past," Noble wrote. "People who were murdered because of their race or sexual orientation has always turned the stomach of the majority of people in America — however, being told to go to the restroom that matches your biological gender is far from what people experienced in the Civil Rights movement, or even the Holocaust."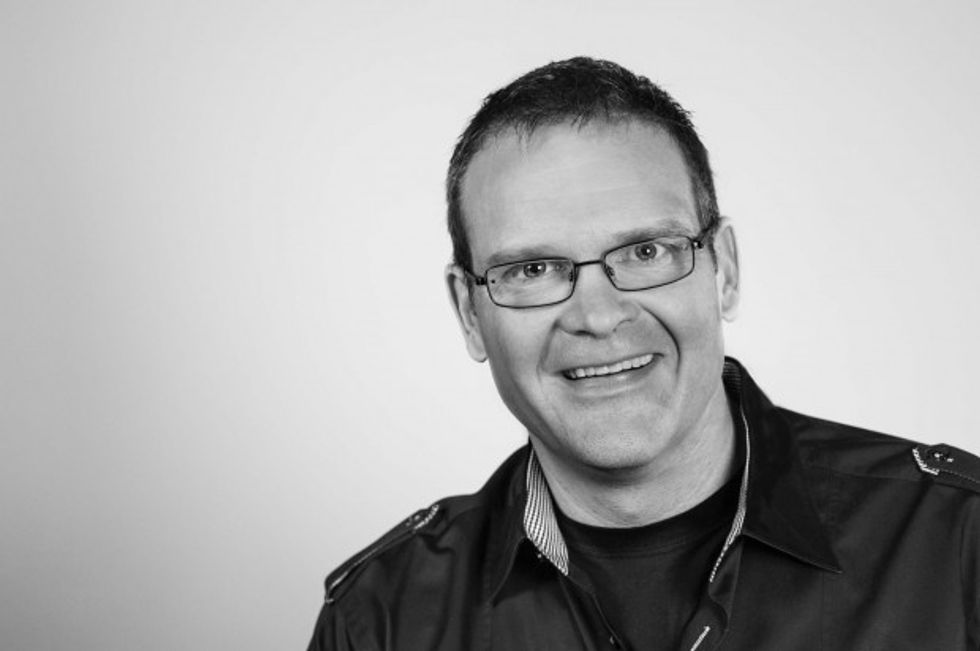 Image via Perry Noble/Facebook
Second, Noble wrote that labeling the bill as hateful "because someone is being told the way they feel is inaccurate does not carry out logically."
Third, Noble said that allowing men to use the women's restroom puts women and young girls at risk. "At this point, I do not care about popular opinion — I can honestly say that if I am standing outside a restroom and my wife and little girl are inside and a man approaches the door and attempts to go in — let's just say it ain't happening," he wrote. "Why? Because I hate a certain group of people? No way! Because I want people to feel discriminated against and shamed? Nope!"
"It simply comes down to the safety of my wife and daughter," Noble added. "And, it would be insanity to think that there are men out there who would not abuse this."
Fourth, Noble said he takes issue with being labeled a "hater" for simply not opposing North Carolina's law. "Anyone who has had the courage to speak out in favor of this law has been attacked, marginalized and experienced overwhelming public shame," Noble said. "Because of this I believe many people who should be contributing to the conversation have decided to stay hidden in the shadows rather than expose themselves to the slander of those who are against the law."
To that point, Noble proposed a question. Noting that he, personally, does not hate anyone, Noble asked what position he is allowed to have on the law, given that he agrees with the bill's premise.
"Can I not disagree without being a 'hater' — or could it be that those in opposition to the law are using the 'hater' tag to scare people into silence?" he asked.
Fifth, Noble invoked Scripture and science. He explained that God's words in the first chapter of Genesis and science strengthen his belief that a human being is either a man or a woman — short of a rare genetic mutation.
"The Bible is clear that God made man and God made woman. Even the way He created them was different," Noble said. "It's not just the Scriptures that compel me to believe the law has merit — but science as well."
[sharequote align="center"]"The Bible is clear that God made man and God made woman."[/sharequote]
"One would have to commit intellectual dishonesty to claim that there is not a glaring scientific difference between a male and a female, the female having two X chromosomes while the male has an X & Y," he added. "DNA screams there are differences that I am afraid feelings cannot do away with."
To conclude his post, Noble suggested three courses of action Christians should take when addressing this very controversial issue. First, Noble suggested that Christians should not be silent — but they shouldn't be hateful either. "One of the main reasons evangelicals are labeled as 'hateful' is because we have been for so many years," Noble wrote. "It is your right as an American to have an opinion."
Second, Noble explained that Christians must pray about the issue.
And lastly, Noble cautioned that no matter how "out of control" this issue becomes, Christians should take heart knowing that "God is still in control and really will make everything beautiful in His time," citing Ecclesiastes 3:11.
Noble is the founder and senior pastor at Newspring Church in Anderson, South Carolina. The church has 17 locations across the Palmetto State and regularly sees more than 30,000 attendees each weekend.
—
Front page image via Shutterstock.
—
Follow the author of this story on Twitter and Facebook:
[facebook //www.facebook.com/plugins/like.php?href=