A New York man was on his way to a concert Saturday night when he was punched in the face by an unknown assailant.
"This is because you look exactly like Shia LaBeouf!" the victim, Mario Licato, told the Gothamist, recalling what the attacker said to him.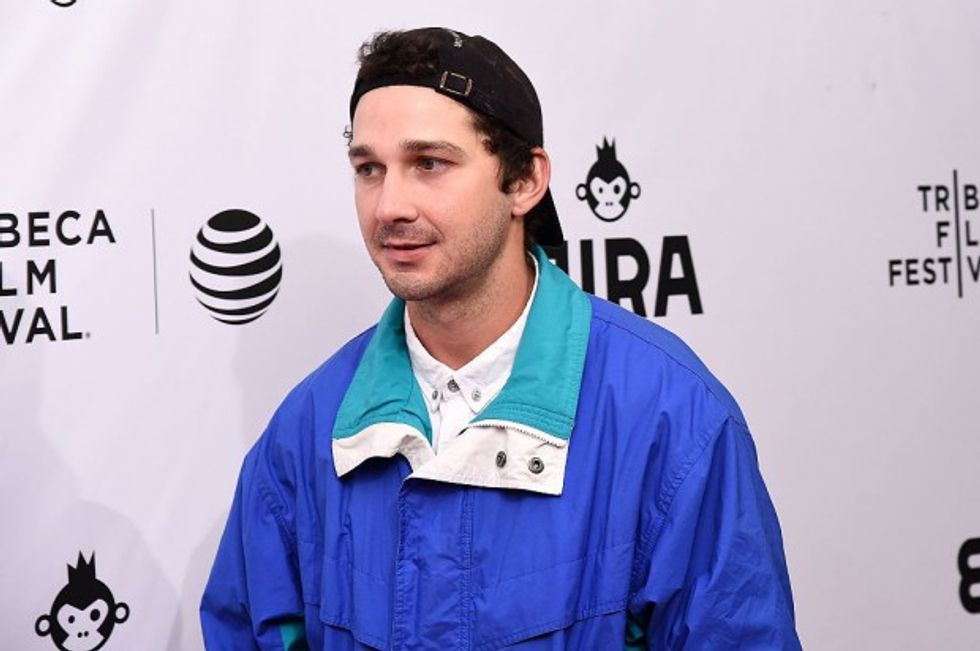 Shia LaBeouf (lya S. Savenok/Getty Images for Tribeca Film Festival)
Licato, a New York-born art director, was walking up the steps of a subway station on the Lower East Side of Manhattan at around 8 p.m. when out of no where a man charged at him.
"I didn't even see the guy," he recalled. "I just see his fist coming towards me. It knocked me, and while I was falling down the stairs, all I hear was, 'This is because you look exactly like Shia LaBeouf!'"
The blow knocked Licato unconscious, causing him to fall to the bottom of the subway stairs. When he came to, a couple who had witnessed the incident rushed to help him. At that point, Licato was covered in blood, his glasses broken.
"Did you know that guy?" he recalled the couple asking. Licato was pretty sure he did not.
"I was so confused. I was even more confused because I got up and was like, am I crazy, or did I hear him say, 'This is because you look like Shia LaBeouf?' And [the couple] were like, 'Nope. That's exactly what he said as he was running away from you,'" Licato told the Gothamist.
According to Licato, witnesses described the assailant as a taller (between 6 feet and 6 feet 3 inches), muscular man in his mid-20s, who could have been a frat boy.
The man was reportedly running down the subway stairs when he punched Licato and didn't stop but instead hopped on an incoming train.
The next day, Licato took a photo of the black eye he'd received the night before and posted it to Instagram with with humorous caption, thanking "the guy who randomly decided he needed to hit [him] last night" because he looked like Shia La Beouf for the ego boost.