After Audra Humphrey let her dog outside her family's West Sacramento, California, home Monday morning, she had a feeling something wasn't quite right.
Humphrey told KMAX-TV she heard the dog barking — "it was just a really strange bark" — and then saw a man run into the house.
"I turned around and ran and slammed the door and told my husband there's somebody in our house," she told the station, adding with sobs that she didn't know "what his intent was, I was just scared he was going to hurt my kids."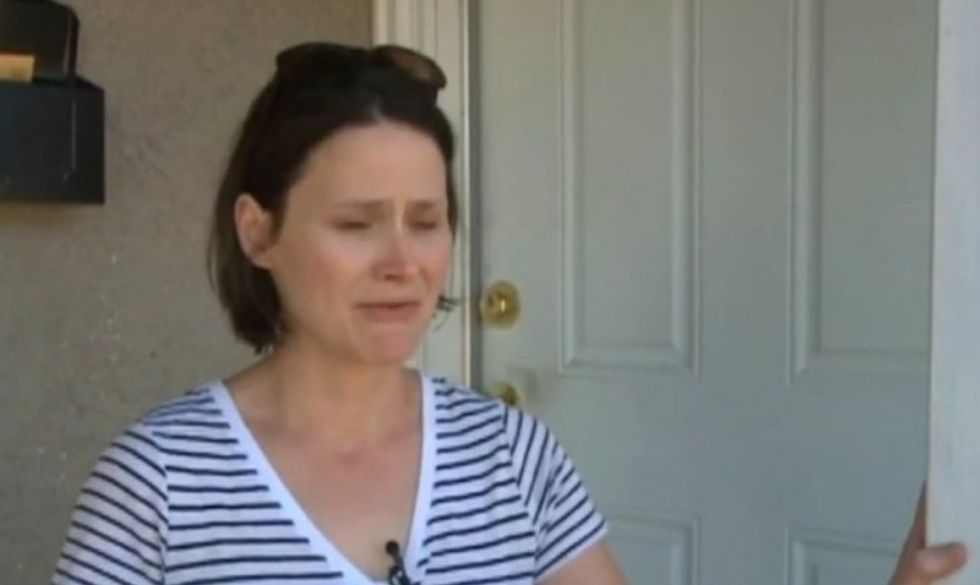 Image source: KMAX-TV video screenshot
Humphrey and her husband Brandon got their two young children into a bedroom, and the couple leaned against the door to prevent the intruder from entering the room.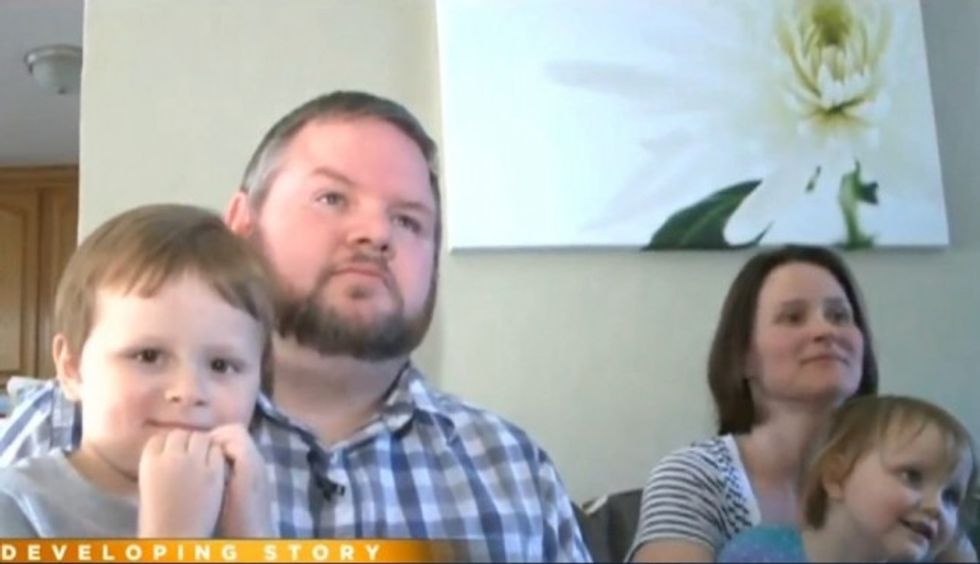 Image source: KMAX-TV video screenshot
"Once we slammed it, I said 'you better get out of here' with not very good language," Brandon Humphrey recalled to KMAX with a chuckle, "and I told him we were armed."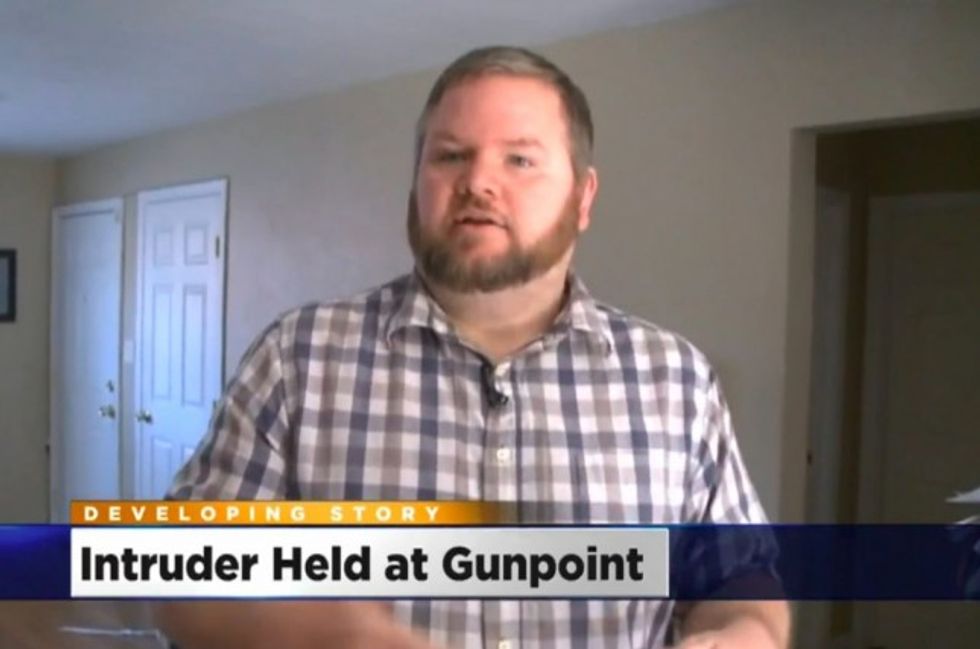 Image source: KMAX-TV video screenshot
The word "armed" seemed to do the trick, because after Brandon Humphrey told the station he completed a sweep of the house, he checked the backyard — and found what he was looking for in the bushes.
"I saw him balled up ... and I told him to get out and face the ground and stay there until the cops showed up," he told KMAX.
Audra Humphrey called 911 and an officer who was nearby got the residence and arrested the suspect, the station reported.
Police aren't identifying the suspect, KMAX said, and noted he's undergoing a mental health evaluation and then will be booked into the Yolo County Jail.
This story has been updated.