Rapper 50 Cent recently recorded what he thought would be a humorous video while waiting at the airport, but after posting the clip on Instagram, he received some information that killed the punchline.
In the short video, which 50 Cent recorded himself, the rapper turns his camera to an airport janitor, mocking the employee and accusing him of being high on drugs.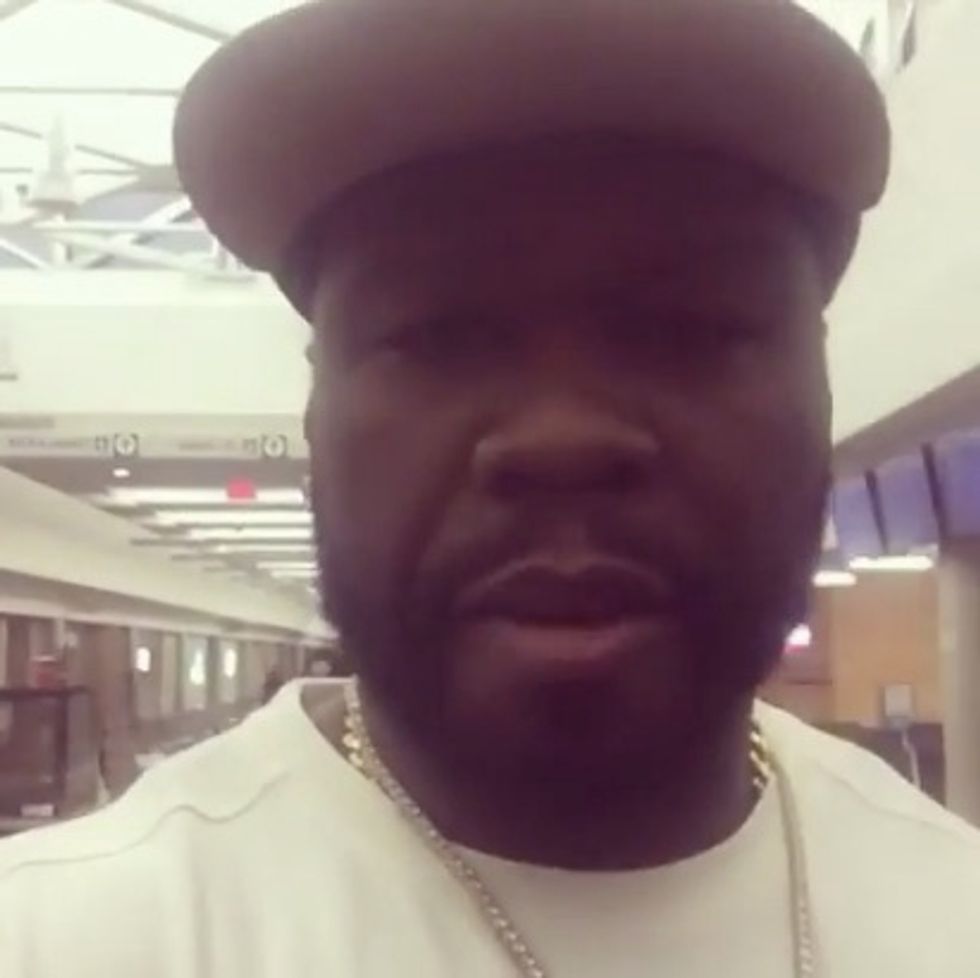 50 Cent (Image source: YouTube)
Instead of verbally responding, the young man furiously shakes his head "no" and continues to push his cleaning cart without making eye contact.
The caption for 50 Cent's Instagram post read: "The walking Dead, SMH LMAO I mean How high are trying to get Damn!!!"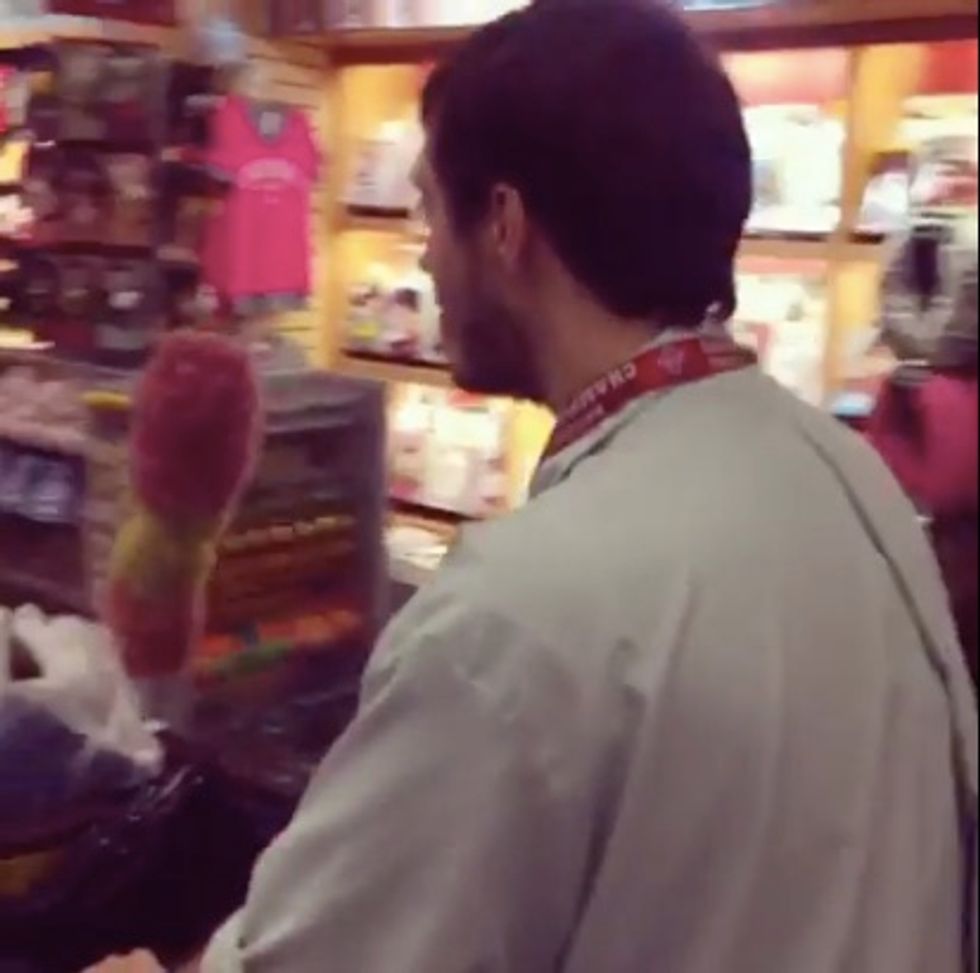 Image source: YouTube
But the rapper reportedly removed the video after receiving backlash from commenters claiming to know the man in the video.
"I went to school with him. His name is Andrew Farrell. He has extreme social disabilities just to let you know. He has a hard enough time getting through life without jackasses like you making fun of him. I hope you feel good about yourself. You just lost a huge fan. 50 needs to apologize," an Instagram user named 1musicinfinity5 wrote, according to Metro.
After the video was deleted from the rapper's account, the 25-second clip surfaced on Facebook and YouTube, quickly gaining traction among furious fans. Many people have since reached out to Farrell on his personal Instagram account to offer encouragement.
"Sorry for that ignorant bully," one user wrote.
"I hope you're okay and ignore that washed up, no good bully. So many people have your back!" another wrote.
"Please keep your head up you are love and appreciated," another added. "Don't let no one tear you down or steal your joy. Keep smiling."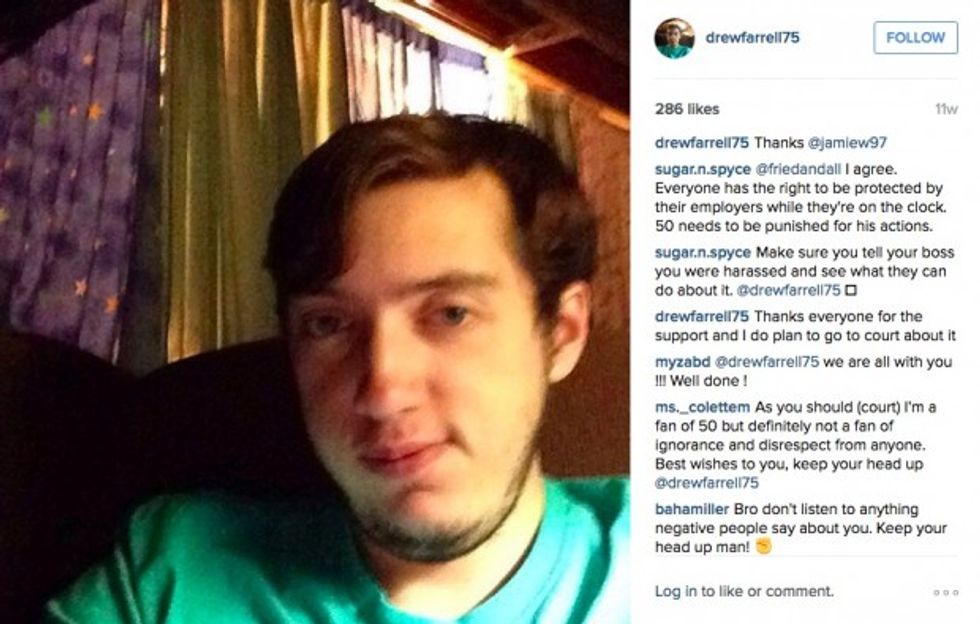 Image source: Instagram
Farrell responded to the flood of comments on his Instagram account, thanking people for supporting him and vowing to take the incident to court.
"Thanks everyone for the support and I do plan to go to court about it," he wrote.
Some people, however, came out in defense of the rapper. One commenter wrote that 50 Cent could have genuinely believed Farrell was high and simply made a terrible mistake.
"I thought the snap was funny till I found out you weren't really high," the comment read. "I'm sure 50 was just jokin around thinking you were a stoner that's why he deleted the post when he found out."
(Content warning: strong language):