© 2023 Blaze Media LLC. All rights reserved.
Woman Confronts 'Confused' Man When He Follows Her Into Restroom Because She 'Didn't Look Like a Girl\
"That's the s*** we deal with."
A man in Texas says he accidentally followed a woman into the bathroom after he mistook her for a man.
Jessica Rush was at Baylor Medical Center in Frisco, Texas, Thursday when she entered the bathroom and, moments later, an unidentified man walked in behind her, WFAA-TV reported.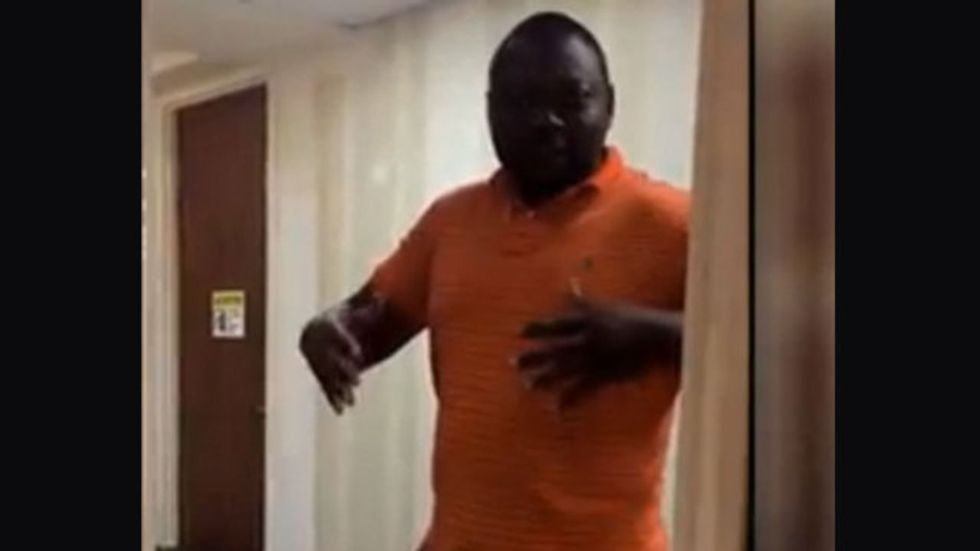 Image source: WFAA-TV
"You didn't look like a girl when I saw you enter. I thought you was a —" the man said.
"A boy?" Rush replied.
"Yes, I was kind of confused when I saw this. That's the only reason. Now that I see you are a woman. You know it's difficult. Of course, you dress like a man. You dress like a man," the man insisted.
Rush said that the incident scared her and that the only thing she thought to do was start recording the encounter, which she later posted on Facebook.
At the end of the clip, the woman recording is heard saying, "That's the s**t we deal with."
Watch:
The man says he entered the women's bathroom only because his mother had gone in before Rush. He added that when he saw Rush walk in after her, he was "confused." He was concerned for his mother, who he thought might have gone into the wrong restroom.
"The point is I was helping my mom," the man told WFAA-TV.
It wasn't the first time Rush has been mistaken for a man, however. She said she was once in a women's locker room at a gym when someone tapped her on the shoulder, only to that realize Rush was a woman.
The incident came at a time of immense controversy over public restroom use, especially when it comes to which restroom transgender individuals should be allowed to enter.
Rush said that even though she doesn't consider herself to be transgender, she empathizes with those who are.
"I can only imagine someone who is taking testosterone and growing facial hair and still having to go to the women's bathroom," Rush said.
"If I do go into the women's bathroom, then I clearly identify as a woman whether I'm trans or not, which I'm not and I don't plan to be," Rush said.
"I just think everybody just needs to kind of stay to themselves and don't be the bathroom police," she added.
(H/T: WFAA-TV)
–
Follow the author of this story on Twitter and Facebook:
Want to leave a tip?
We answer to you. Help keep our content free of advertisers and big tech censorship by leaving a tip today.
more stories
Sign up for the Blaze newsletter
By signing up, you agree to our
Privacy Policy
and
Terms of Use
, and agree to receive content that may sometimes include advertisements. You may opt out at any time.