When Eric Paulsen of WWL-TV in New Orleans interviewed residents about murder and gun violence in the Big Easy, little did the reporter know he was about to get a front-row seat on how quickly anger can turn physical — and potentially deadly.
Cameras were rolling and Kwame Gates — a rapper known as K-Gates who produced a documentary about violence in the city titled "Murda Capital" — was introducing Paulsen to locals deeply affected by the violence.
One of them was a rapper known as Easy Money, who sat on a stoop with his young son and described wanting to leave the gangsta lifestyle.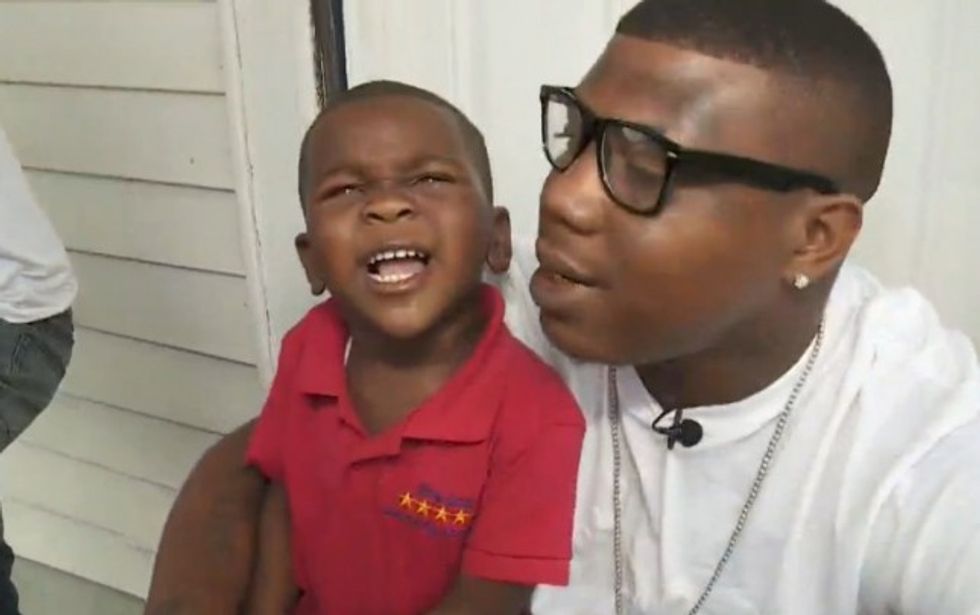 Image source: WWL-TV
"You know, they kind of stereotyped us as a gang when they really was just a group of friends who was trying to do something positive, when they stereotyped us as a gang," he told Paulsen.
But then right in the middle of one of Gates' responses, a man who used to be in a rap group with Easy Money emerged, WWL reported, walking toward Paulsen and Easy Money and Gates, cursing and making threats.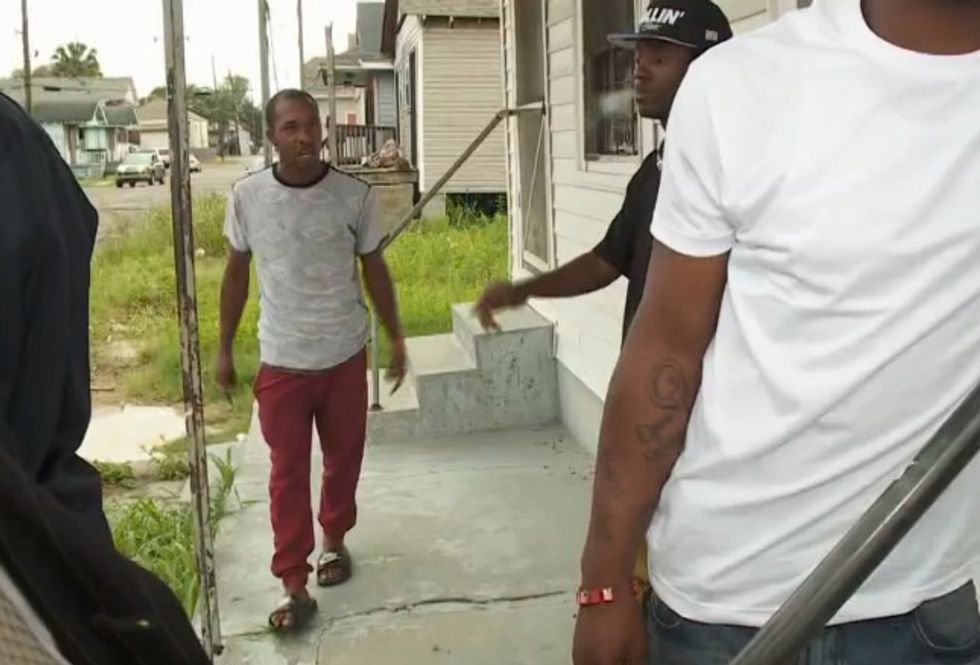 Image source: WWL-TV
Paulsen cut the interview short and began to leave, but the camera kept rolling — and it caught the moment Easy Money, his son by his side, and a friend confronted the man. And then the heated exchange was followed by a full-on fight.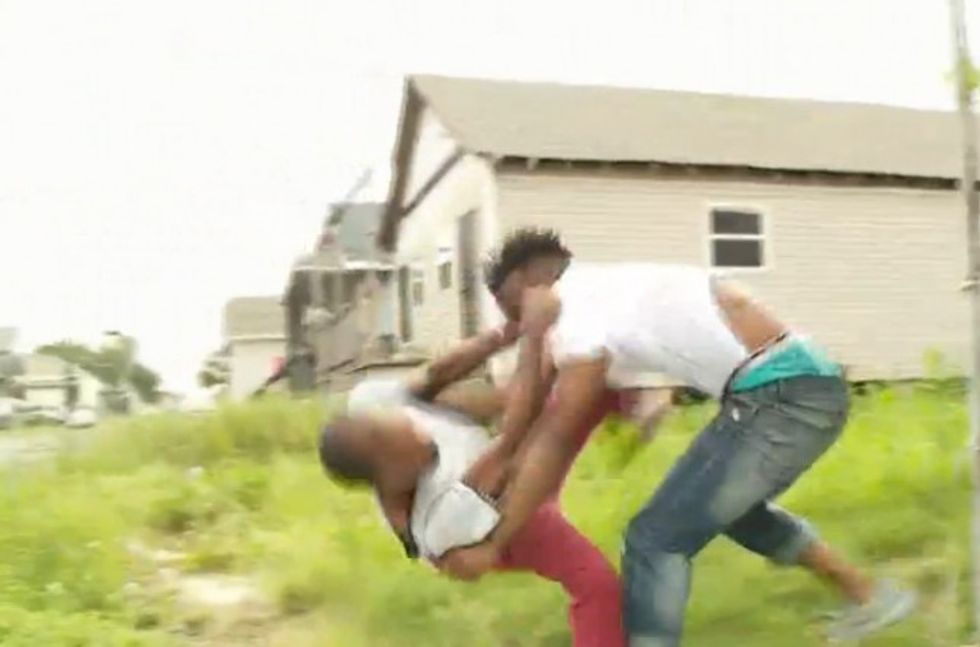 Image source: WWL-TV
Easy Money's friend quickly took down the man, landing numerous punches — and then he noticed his opponent was carrying a gun.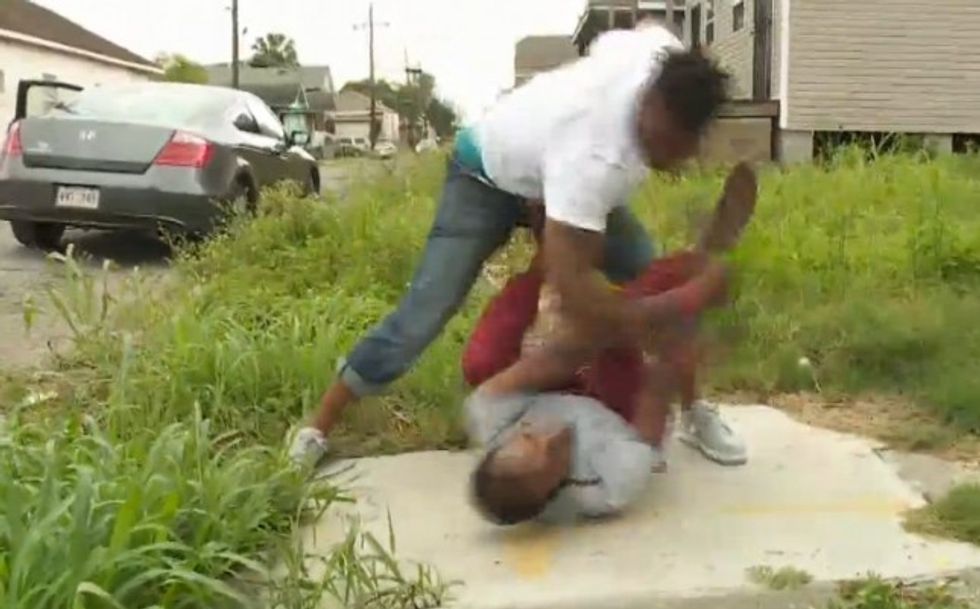 Image source: WWL-TV
The friend had subdued the man enough that he was able to pull the gun away, and the battle subsided.
Image source: WWL-TV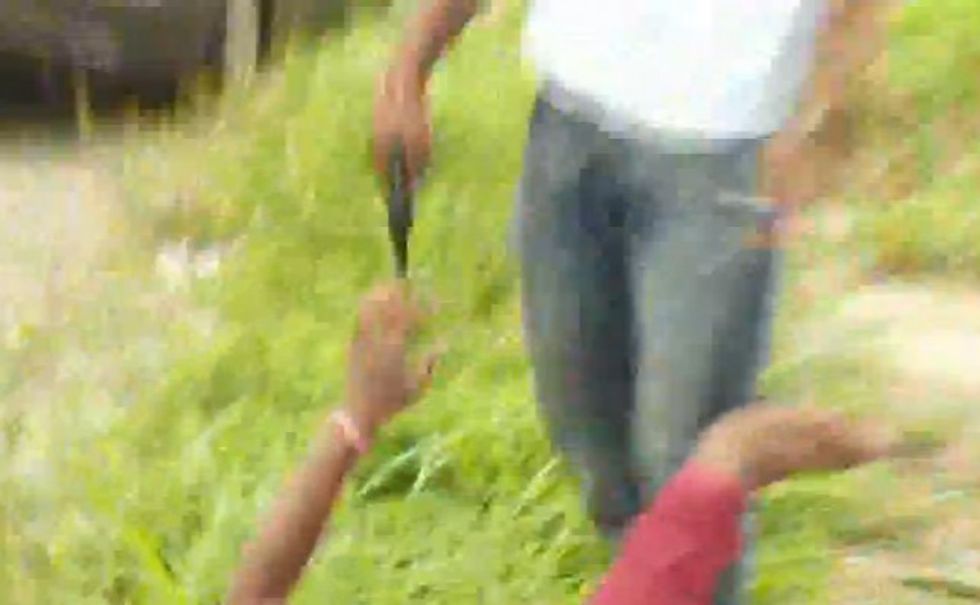 Image source: WWL-TV
And it all took place with the camera operator — and Easy Money's young boy — just feet from the melee.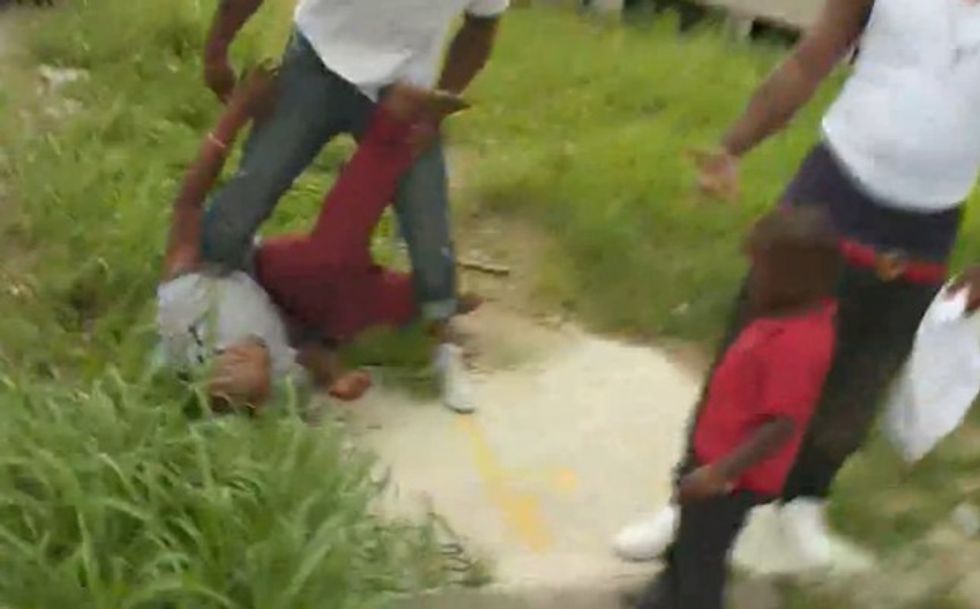 Image source: WWL-TV
"I hate to have brought you into that environment," Gates later told Paulsen, adding that it was a "close call because the person who was angry at you and me had a firearm."
Here's the WWL report. (Content warning: Some of the images and language are graphic and may be disturbing to some readers. Discretion is advised.)
(H/T: Mediaite)