Despite being declared the Republican Party's presumptive nominee and needing to appeal to a broader audience come November, businessman Donald Trump doesn't plan to back down from his controversial plan of temporarily banning Muslims from immigrating to the United States.
Speaking with the hosts of MSNBC's "Morning Joe" Wednesday, the Manhattan mogul said that he plans to stick to his controversial plan because Muslim migrants are "destroying Europe."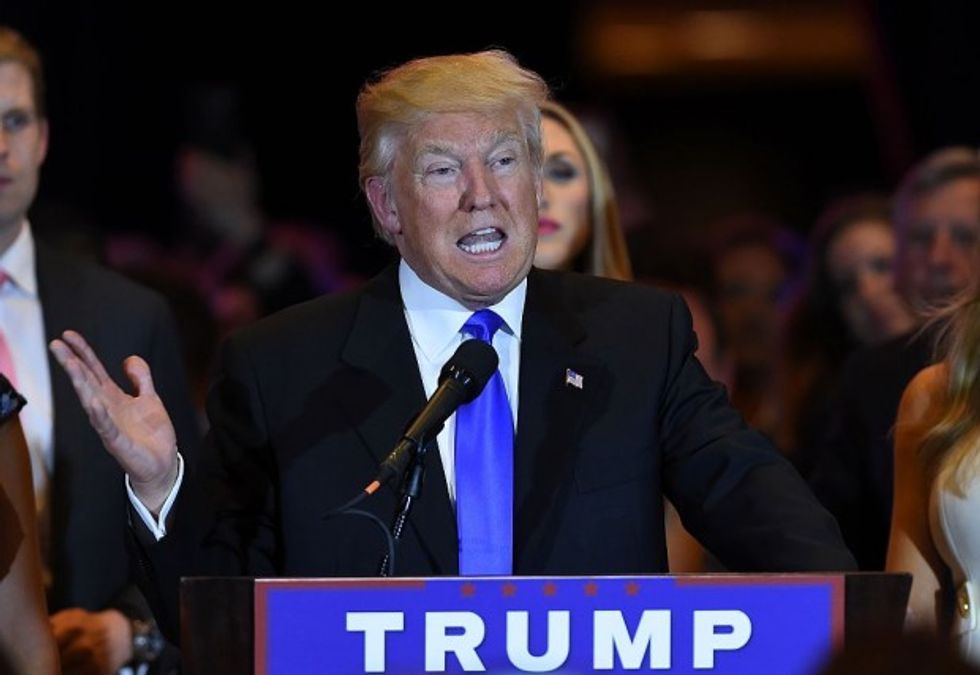 Jewel Samad/AFP/Getty Images
Responding to a question from show panelist Willie Geist, Trump said that he doesn't care if his proposal hurts his chances of winning in a general election because he believes he's "doing the right thing."
"Look at what's happening. It's terrible what they have done to some of these countries of they are going to destroy — they are destroying Europe," Trump said. "I'm not going to let that happen to the United States."
Trump told the hosts that as a country, we have to be careful who we let in, because in many cases "frankly nobody knows who they are."
"We have to be careful. We're allowing thousands of people to come into our country, thousands and thousands of people being placed all over the country that frankly nobody knows who they are," he said. "They don't have documentation in many cases. We don't know what we're doing. Let's see what happens. This could be a very serious problem for the future."
Trump later told the hosts that he found himself in the position to be the GOP's nominee by way of "common sense" policy positions and proposals.
While Trump found victory in Indiana Tuesday, polls already show that Trump's road to the White House will be a long one — assuming Democratic presidential front-runner Hillary Clinton secures her party's nomination.
Listen to Trump's comments below. The relevant part begins around 7:30:
—
Follow the author of this story on Twitter and Facebook:
[facebook //www.facebook.com/plugins/like.php?href=