From an outsider's perspective, Chuck Rossi seems to be something of a rebel at Facebook. He's the social media behemoth's director of engineering — but he's also become known as the company's so-called "gun guy," according to Forbes.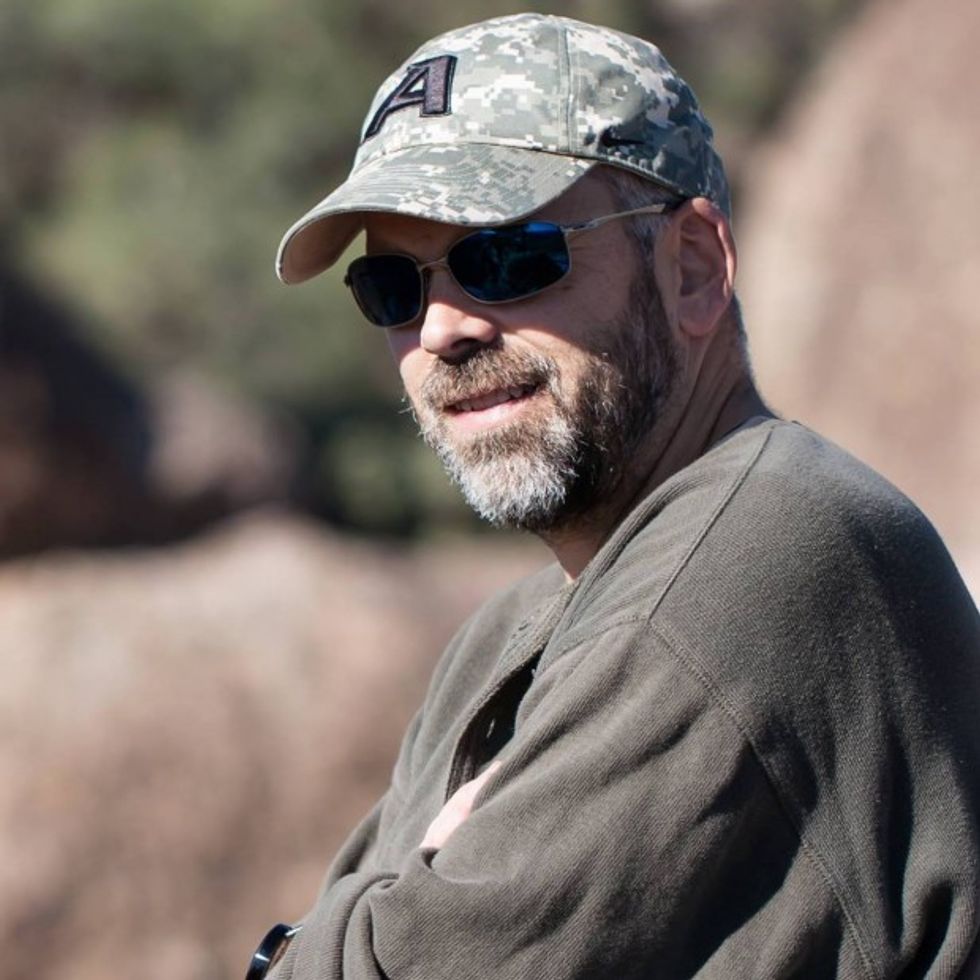 (Facebook/Chuck Rossi)
Following Facebook's gun sale ban, many gun groups have been shut down for violating the policy. Rossi, who argued the new rules were not rolled out effectively, has used his technical expertise to openly help the groups get reinstated and become compliant with the policy.
He's apparently earned nicknames like "the ultimate badass" and a "good guy working for us behind enemy lines" by pro-gun advocates for going against the grain within his own company. Rossi, a certified firearms instructor, has also reportedly trained over 400 Facebook employees how to shoot and handle guns.
However, Rossi went ever further than merely assisting gun groups get reinstated. Forbes reported that he created a "secret group of administrators for gun enthusiasts pages from around the country." As Forbes noted, he wasn't shy about expressing his opinion on Facebook's new gun policy:
"Hey all. I first want to apologize to all of you for how this whole mess was rolled out and how it affected you. I will have more details to share on how it happened and how we're trying to fix it," Rossi wrote in a February 6 post later pinned to the top of the page. "Bottom line is that we're working on our tools so admins have a way to get their groups into compliance and back up."

[…]

"I am 100% laser focused on getting your groups back to you so you have a chance to get them to comply with the new policy. It is my sole freaking purpose in life until it is done. I'm dumping extra work on my mangers (sic) and my teams to cover for me while I take on this new role," Rossi wrote. "I know this new policy sucks. I personally don't agree with it and everyone in Facebook is pissed about how it was rolled out."
As more attention is being given to his efforts, Rossi told Forbes his involvement with the secret group is merely on his own time and said he's not "authorized to comment on the policy."
"It's clear from the group that people want to comply with the policy. The challenge is to make the policy as clear as possible," he added.
Read the full Forbes story here.
---