© 2023 Blaze Media LLC. All rights reserved.
That Would Be An Error': Limbaugh Tells Listeners Who He Thinks Should Cave in Ryan-Trump Showdown
"It is what it is."
Conservative radio talk show host Rush Limbaugh said on his program Friday that it "would be an error" for presumptive Republican nominee Donald Trump to cave to House Speaker Paul Ryan (R-Wisc.) in a showdown set to reach a boiling point next week.
"If Trump, in order to get Ryan's support, moves toward the Republican agenda, it's not good for Trump. That would be an error," Limbaugh told his listeners, according to a transcript posted to his website. "It would maybe even be an unforced error."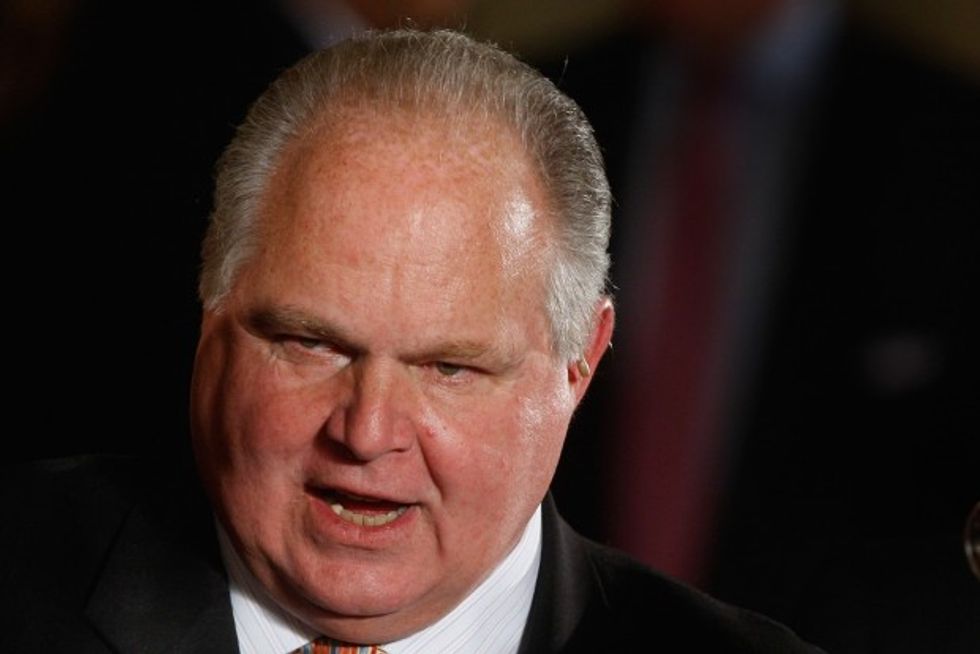 AP Photo/Ron Edmonds
Ryan shocked the political world when he announced Thursday he was "just not ready" to back Trump. The speaker is set to meet with the billionaire next week.
"Trump is where he is precisely because he's not perceived as being part of that. So if anybody's gonna move here, it's — I mean, Trump's the nominee," Limbaugh said. "Figuratively yet. He hasn't got it locked down."
"But that's my thought on it, that if there's compromise here, it better be not Trump moving to Ryan. I know that's blaspheme to some, but I'm sorry. It is what it is," he concluded.
—
Follow the author of this story on Twitter and Facebook:
Want to leave a tip?
We answer to you. Help keep our content free of advertisers and big tech censorship by leaving a tip today.
more stories
Sign up for the Blaze newsletter
By signing up, you agree to our
Privacy Policy
and
Terms of Use
, and agree to receive content that may sometimes include advertisements. You may opt out at any time.