HBO host Bill Maher was forced to come to Ann Coulter's defense on Friday night after a guest claimed there is a "timeout" on illegal immigration because the U.S. economy "sucks worse than Mexico."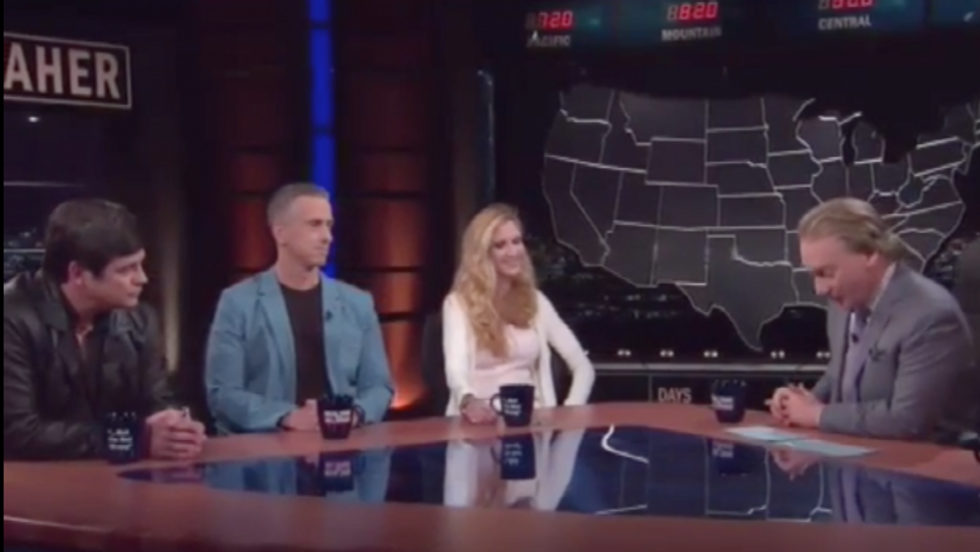 (HBO)
Maher began the segment by playing June 2015 footage of Coulter predicting that Trump had the best chance to win in a general election. Coulter then took something of a victory lap.
"We have been asking for the wall, we have been asking for a decrease in immigration, and time after time the people rise up, shut down amnesty…and they can't learn," Coulter said of the Washington establishment. "I think we know now that the wall is popular."
Nick Gillespie quickly cut in, claiming that there is currently a "timeout" in illegal immigration because the U.S. economy "sucks worse than Mexico." He argued there has been more Mexicans leaving the U.S. than entering the country.
"That's nonsense," Coulter replied.
"That is nonsense," Maher chimed in. "Our economy sucks worse than Mexico? Why don't you move there?"
Watch the segment below:
(H/T: Mediaite)
---