Planned Parenthood continues to catch plenty of flack for performing hundreds of thousands of abortions each year, but there's another controversial service that the health organization is offering: hormone treatments for transgender individuals seeking sex changes.
According to Fox News, Planned Parenthood's involvement in transgender services "may enable the organization to make up ... lost cash" after it stopped receiving reimbursements for fetal tissue in the wake of a series of undercover videos that purported to show a number of Planned Parenthood staff members selling fetal parts.
The organization has repeatedly said, though, that it did not profit from its fetal tissue donation program.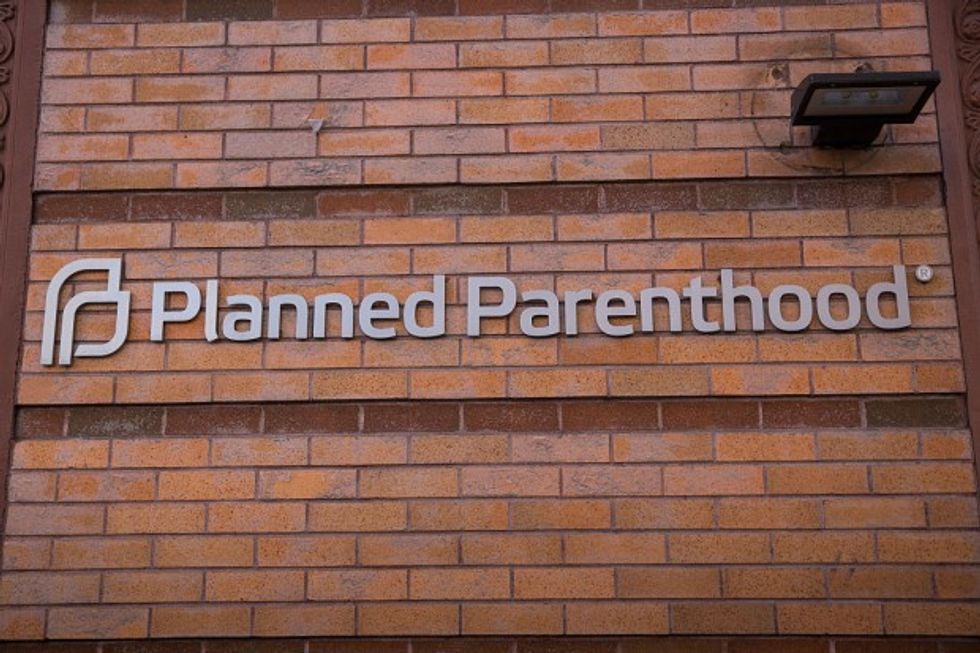 A Planned Parenthood clinic is seen on November 30, 2015 in New York City. (Andrew Burton/Getty Images)
The website for the Mt. Baker Planned Parenthood in Washington state explains that Planned Parenthood clinics in Bellingham and Mount Vernon offer "transgender hormone services," going on to explain that transgender females can receive estrogen and spironolactone, while males can receive testosterone.
"We may be able to start or continue hormone therapy and provide referrals for gender-qualified therapy and resources if needed," the website reads. "If you are on hormone therapy, you can utilize the health center for ongoing care and monitoring."
Planned Parenthood of the Southern Finger Lakes in Upstate, New York, is also advertising "quality, compassionate care from an informed-consent model" for transgender patients; affiliated clinics offer hormone therapy.
Other clinics within the Planned Parenthood family also advertise similar services on their websites. In fact, according to Fox News, 32 Planned Parenthood clinics are currently offering hormone treatment, with the potential for additional health care centers to do the same in the future.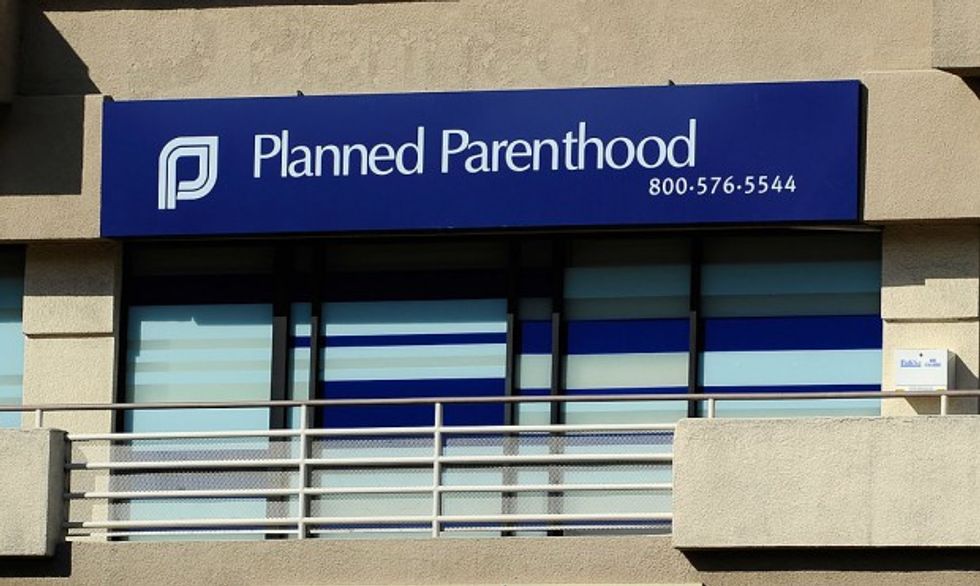 A Planned Parenthood location in Burbank, California. (Kevork Djansezian/Getty Images)
It is important to note that these clinics do not provide surgical operations and merely assist in helping patients secure the hormones needed for gender transitions. Regardless, it's a dynamic that has at least one conservative group claiming that Planned Parenthood is deeply embedded in all aspects of the "sexual revolution."
"It's not necessarily a logical connection. We think of it as providing contraceptives and abortions, dealing with people who don't want to have children or have more children – and this doesn't fit into that," Peter Sprigg, a senior fellow at the conservative Family Research Council, told Fox News. "But this illustrates how Planned Parenthood, rather than providing specific services, is kind of the central clearinghouse for the sexual revolution in all respects."
He continued, "And that's come to include having sex without the consequence of pregnancy and also the freedom to change one's sex if you choose."
(H/T: Fox News)
--
Follow the author of this story on Twitter and Facebook: