Rapper and singer Azealia Banks became the latest celebrity to publicly endorse the GOP's presumptive nominee, Donald Trump:
"Trump just wants the U.S to be lavish ... for all of us," the rapper tweeted shortly after the big announcement.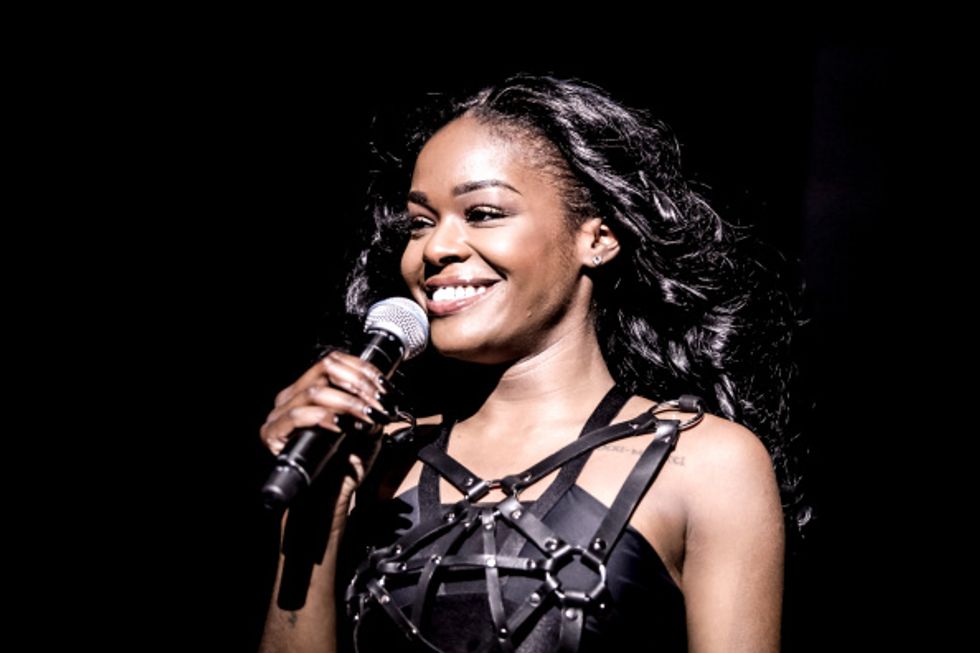 Christie Goodwin/Redferns via Getty Images

Shortly after this, Banks explained her objections to Trump's Democratic rival, Hillary Clinton:
"Hillary talks to black people as if we're children or pets," the Harlem native wrote.
In a firestorm of tweets, many of which contained expletives, Banks defended Trump and his controversial reputation.
"Trump is an a**hole but he's not been groomed and programmed on some mkultra tip to DO & SAY what the establishment wants him to," she told her Twitter follower.
And the Clinton critiques were plentiful:
Even after Banks voiced her support for Trump (and merciless antipathy towards Clinton), skeptical fans pressed her Monday morning on the matter, which she was happy to clear up:
@AZEALIABANKS ok so be anti hillary if you want but you have to be pro trump? :(

— Hot 97 & ESPN's Own (@Rosenbergradio) May 9, 2016
Did you forget that Bush put is in the greatest economic disaster since the great depression............? https://t.co/8WT0KA5x3l

— Liana Grace (@xLi27NYC) May 9, 2016
She also explained why she believes Vermont Sen. Bernie Sanders is not a viable alternative to Clinton:
Trump and foreign policy are a disaster. Why not Sanders? https://t.co/GCM8IpqE0z

— Liana Grace (@xLi27NYC) May 9, 2016