Texas Sen. Ted Cruz indicated Tuesday that he could re-enter the presidential campaign — but only if he sees a clear path to victory, which he admitted was not likely.
Cruz, who suspended his presidential campaign a week ago following a crushing loss to Donald Trump in the Indiana Republican primary, was asked during an interview on The Glenn Beck Radio Program if he would consider resurrecting his campaign should he could somehow pull off a miraculous win in Nebraska's Tuesday primary. While the conservative senator admitted he didn't see that happening, he also didn't completely rule out the possibility.
"I am not holding my breath; my assumption is that will not happen," Cruz said. "But listen, let's be very clear — if there is a path to victory, we launched this campaign intending to win."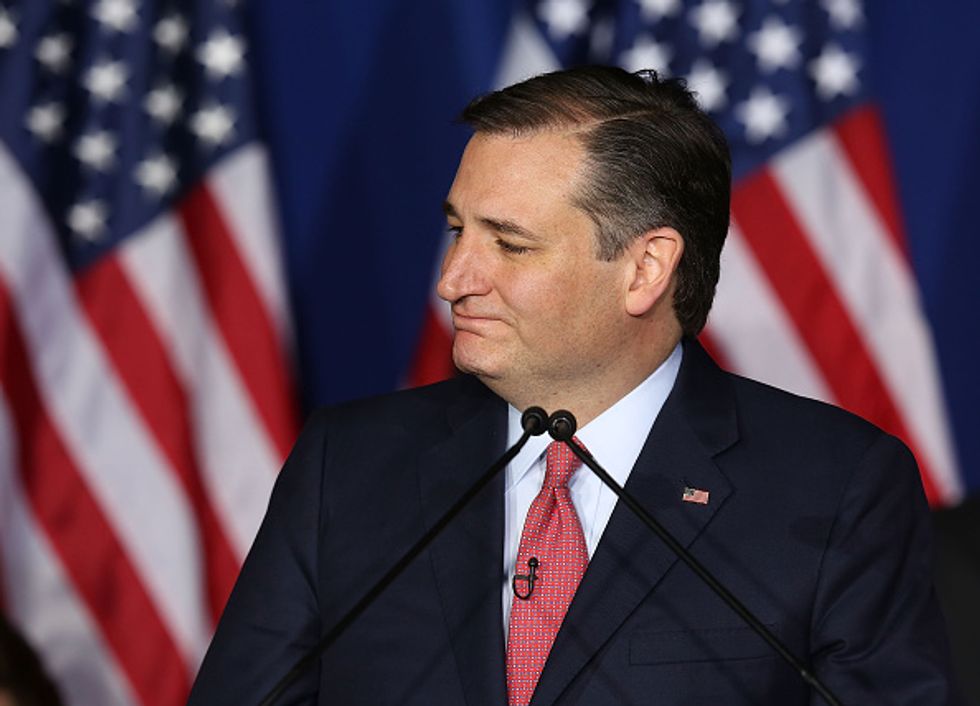 Texas Republican Sen. Ted Cruz speaks during a campaign event in Indianapolis. (Getty Images/Joe Raedle)
"The reason we suspended the race last week is after Indiana's loss, I didn't see a viable path to victory," he continued. "If that changes, we will certainly respond accordingly."
As far as supporting presumptive nominee Donald Trump, Cruz contended that it is "a choice we don't have to make today."
"The Republican convention isn't for another two-and-a-half months, the election isn't for another six months," Cruz said, adding that he would like to see a "president we can trust with power."
Cruz later told the radio program that the 2016 election "opened the door for what comes next" in future elections and that "what comes next is not likely to be sound, stable leaders with good judgment and understanding of the problems facing this country, our economy and the challenges and threats facing us across the world."
Asked about a possible third-party run, Cruz contended that he does not think it is "very likely" that a third-party run by "people who think like" him would happen.
Listen to Cruz's full interview:
—
Follow Kaitlyn Schallhorn (@K_Schallhorn) on Twitter