New Zealander David Farrier has spent years looking for and covering quirky news stories all over the world. However, Farrier's latest discovery — competitive endurance tickling — has inspired the journalist to direct his first film, a documentary about the curious fetish.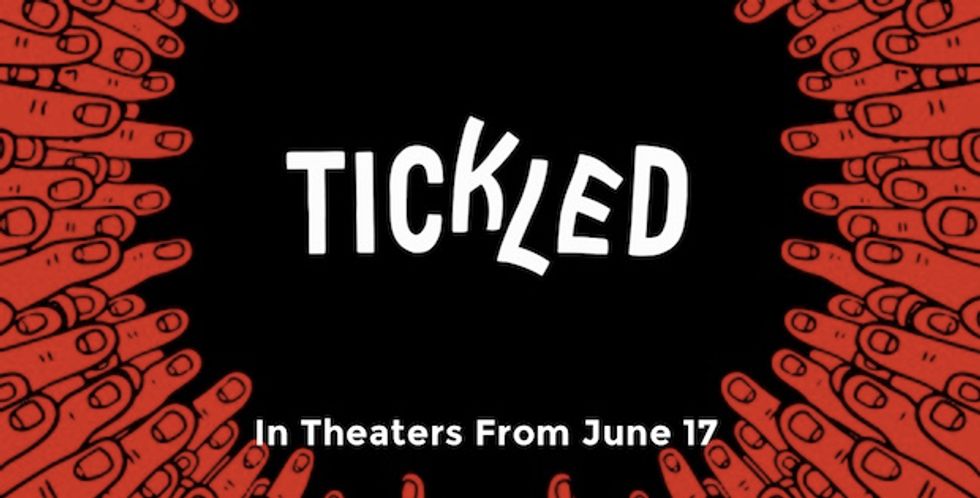 Image source: YouTube
"It was one of the strangest sports I've seen," Farrier is heard saying on the trailer for his documentary.
The filmmaker stumbled into the tickling videos when he found a YouTube post from Jane O'Brien Media, a company with a New York City address and phone number.
The Jane O'Brien Media company has a Facebook page advertising for young men interested in participating in upcoming video shoots featuring tickling: "Jane O'Brien Media offers fit, 18-25 year old guys the chance to compete in Endurance Tickling Reality Competitions. High pay and all expenses paid for accepted participants. No nudity, sex, or fetish oriented work ever. Applicants accepted from anywhere in the world."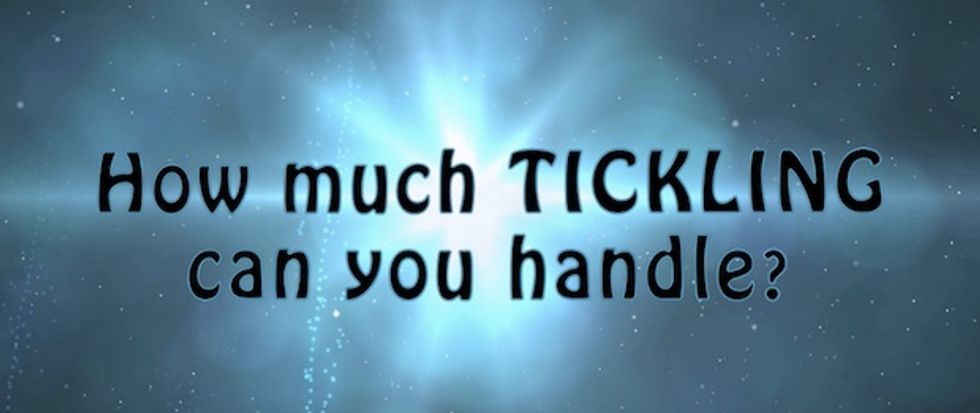 Image source: YouTube
Farrier reportedly attempted to reach out to Jane O'Brien, the woman alleged to be behind the videos. His email requests to interview O'Brien were rejected. And according to Farrier, one response included a brusque statement, "Association with a homosexual journalist is not something we'd embrace. ...Shame on you!" O'Brien is alleged to have written to the director.
O'Brien's response to Farrier and his interest in the competitive tickling brought the New Zealander to America.
What happened to Farrier as he attempted to speak with dozens of former tickle video competitors apparently put the director in front of the camera, making his story a major part of the film.
The entertainment magazine Variety screened the documentary back in January and gave the film a decent endorsement, calling it "well-shot and tightly edited," adding, the "pic manages to maintain a sense of humor without belittling its subjects."
Neither Jane O'Brien nor David Farrier have responded to our inquiries for comment.
The film opens in Farrier's home country of New Zealand later this month and in the United States on June 17.
Watch the trailer:
—
Follow the author of this story on Twitter and Facebook: