Israel's Central Bureau of Statistics released key population statistics this week to coincide with Israeli Independence Day — also known as Yom Ha'atzmaut, a holiday that commemorates the nation's 1948 independence.
The statistics reveal that Israel's population has swelled over the decades more than tenfold, with 8.52 million residents currently living in the Jewish state compared to just 806,000 when the country was founded in 1948.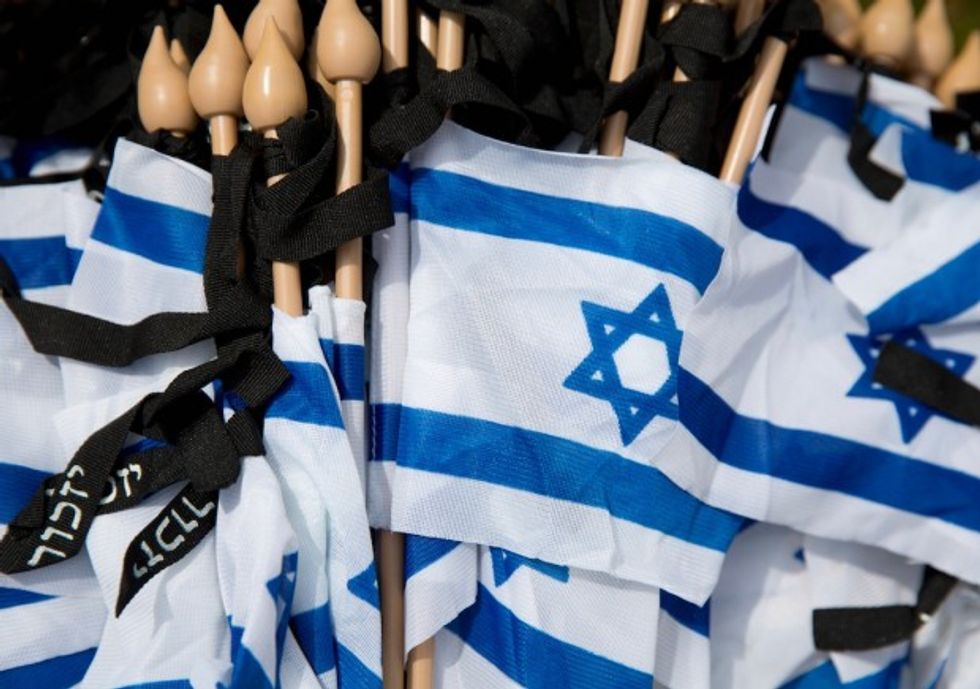 Israeli flags in a box before they are placed on graves of fallen soldiers on the eve of Memorial Day at the Kiryat Shaul military cemetery in Tel Aviv, Israel, Tuesday, May 10, 2016. Israel marks the annual Memorial Day in remembrance of soldiers who died in the nation's conflicts, beginning at dusk Tuesday until Wednesday evening. (AP Photo/Ariel Schalit)
Israel is expected to grow to 11.3 million by 2035, the Jewish Telegraphic Agency reported.
The Central Bureau of Statistics report states that Israel is currently home to 43 percent of the Jews across the world, an uptick from just 6 percent back in 1948. Only 35 percent of residents were born in Israel in 1948, compared to three quarters of today's citizens.
Of the nation's residents, 74.8 percent are Jewish, 20.8 percent are Arabs, and 4.4 percent are non-Arab Christians or have no religion at all, according to the outlet.
Ove the past year, 29,715 Jews immigrated to Israel. While 7,054 were French Jews, 14,507 came from the former Soviet Union, according to Haaretz.
Find out more about the fascinating population statistics here.
(H/T: Jewish Telegraphic Agency)
--
Follow the author of this story on Twitter and Facebook and check out his new book "The Armageddon Code: One Journalist's Quest for End-Times Answers":