Following House Speaker Paul Ryan's comments Thursday about his meeting with presumptive Republican presidential nominee Donald Trump, conservative actor Scott Baio explained why he's "sort of done with the Republican Party."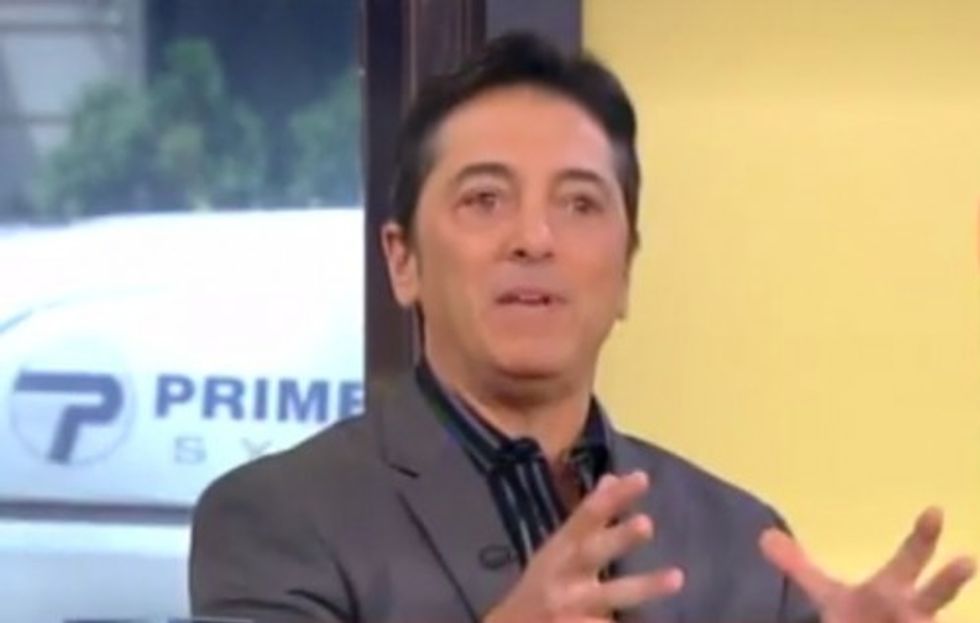 Image source: YouTube
During his appearance on Fox News' "Outnumbered" Thursday, Baio added:
I'm fed up with the way they handle every situation. They can't stop shooting themselves in the foot. Trump is the nominee, period. You get behind him. If this was the Democrats, and it was Hillary or Bernie, it's over. Everybody's lockstep in with that person. But ... we have to make a big event, we have to make a big stink out of it. You do this stuff behind closed doors. You don't do this so the American people can see how un-unified you are. You're a big shot, Paul Ryan, I get it. You don't have to go and make a big grandstand and try to get Trump to come to you. You gotta go to him. He's the guy now.
Noting that Trump has been "so anti-establishment the whole time here," Baio wondered if Trump really wants the party's endorsement and if he wants "to get into bed with these people."
Baio finished off with a blunt directive: "Just cut the crap and get behind the guy."
(H/T: The Gateway Pundit)