A Pennsylvania family was left disturbed and confused after receiving a violent awakening early Friday morning. The victim, who wished to remain anonymous, told KYW-TV that he and his wife were asleep when three home intruders shook them awake at around 1 a.m. and tied them up with their adult son.
"Scariest thing in my life — we just couldn't believe this was happening," the father said.
Perhaps the most unsettling part of the story is that the intruders may have targeted the wrong family.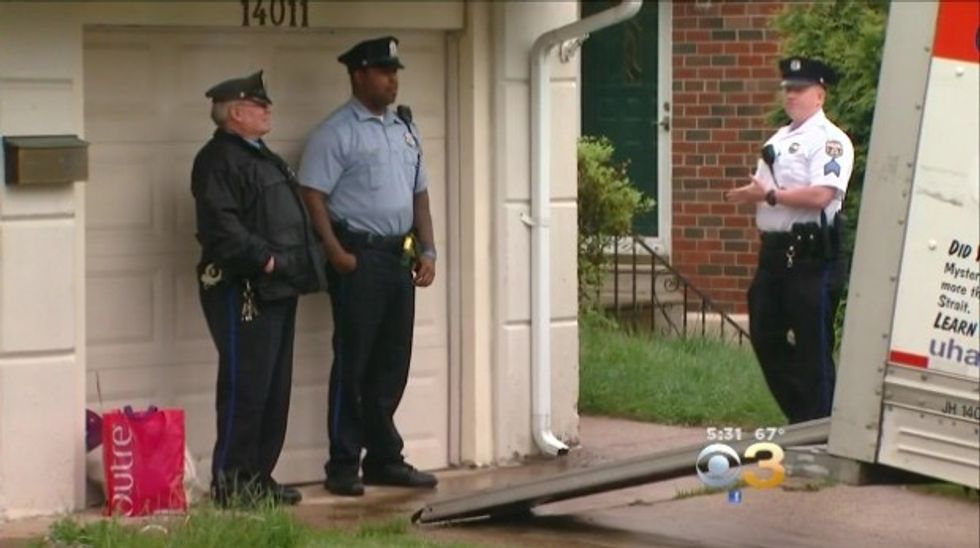 Image source: KYW-TV
"They said, 'Well where's the money?' And I said I don't have it," the father said "The other guy, who was standing on my wife's side, said 'I don't think this is the house — this is not the house.' And that's when they actually left."
At least one of the suspects had a gun, police said.
The victims were able to free themselves after about 30 minutes. They then called Philadelphia police, who investigated the scene Friday afternoon. After a full day of investigating, authorities were still unable to confirm who the intruders were targeting.
"It's a little bit of a challenge at this point in time because you're working on what you have, so it's kind of hard to figure out which house they were supposed to be going to," Lt. John Stanford of the Philadelphia Police told KYW.
Following the home invasion, the victims were physically unharmed but deeply troubled. Friendly neighbors gathered around to comfort the family.
"I don't know what you bring somebody, you know when somebody goes through a trauma like this," Dolly Liebel, a friend of the victims, told KYW. "But I know one thing you need is a hug, you need to know friends love you and you need someone to be there for you."
Police are now visiting nearby homes and businesses on the quiet block in search of surveillance videos.
Watch: