A man was caught on surveillance camera at a Los Angeles car wash over the weekend seemingly instructing his children to steal various items. The owner of Manny'z Car Wash in the El Sereno neighborhood told KABC-TV that the children and their father committed the alleged thievery Sunday afternoon.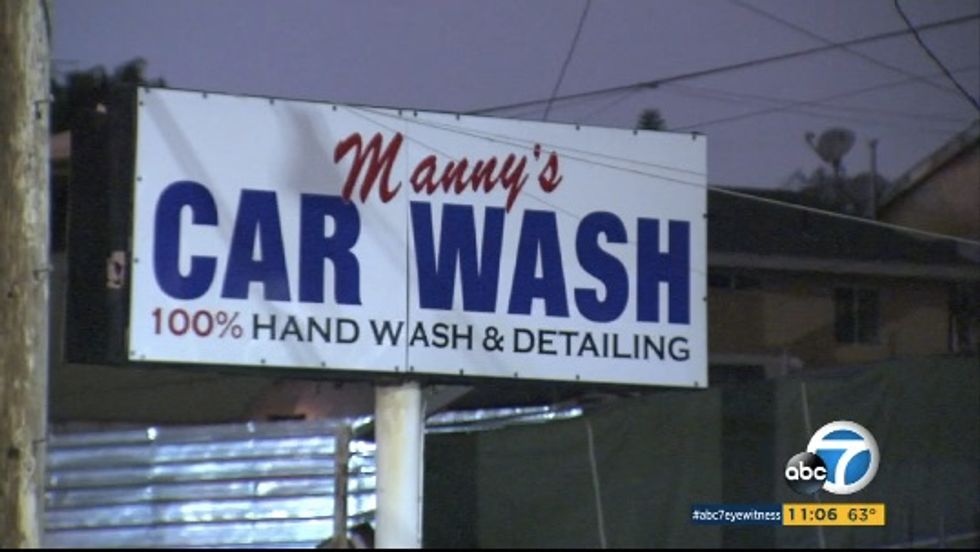 Image source: KABC-TV

"I never thought anybody would have their kids commit crimes for them. I've been trying to contact the police, I've been trying to contact the Department of Child Services," the owner, who requested not to be identified for fear of possible retribution, told KABC.
The surveillance video appears to show a toddler running up to a tip jar and reaching in to steal tips left for the car wash employees.
"He hesitated before going to tip jar and looked towards the dad, who apparently instructed him to do it in a hurry," the owner claimed. "I see him go directly into the tip jar, and I stopped him from doing that."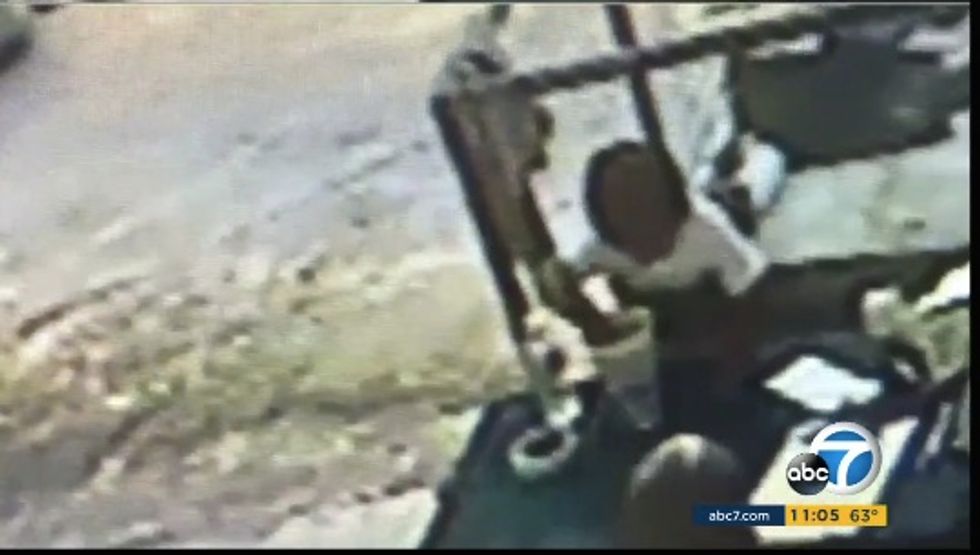 Image source: KABC-TV
Though he was able to block the actions of the toddler, the owner learned after car wash closed for the day that a worker's backpack was missing.
After checking the surveillance video, the owner was in disbelief. This time surveillance seemed to show an older child jumping out of the father's car and snatching the backpack.
"They all boarded the vehicle and drove up to the customer waiting area where he instructed his oldest kid to go and steal a backpack that was one of the employee's backpacks," the owner said.
The backpack contained a wallet with cash, IDs and car keys, the owner told KABC. He hopes that releasing the video will lead to an arrest, but he also expressed concern about the the children in the video and the lessons they were being taught.
"They're being trained on committing crime and thinking that it's OK to do these types of things to hard working individuals — it's sad," he said.