After the Obama administration's directive last week that all U.S. public schools should let students use bathrooms that correspond to their gender identities, some middle school students in Oregon pushed back and issued a directive of their own.
A group of students from Hedrick Middle School in Medford skipped classes Monday and instead stood outside the school and held signs protesting the Obama administration's decree.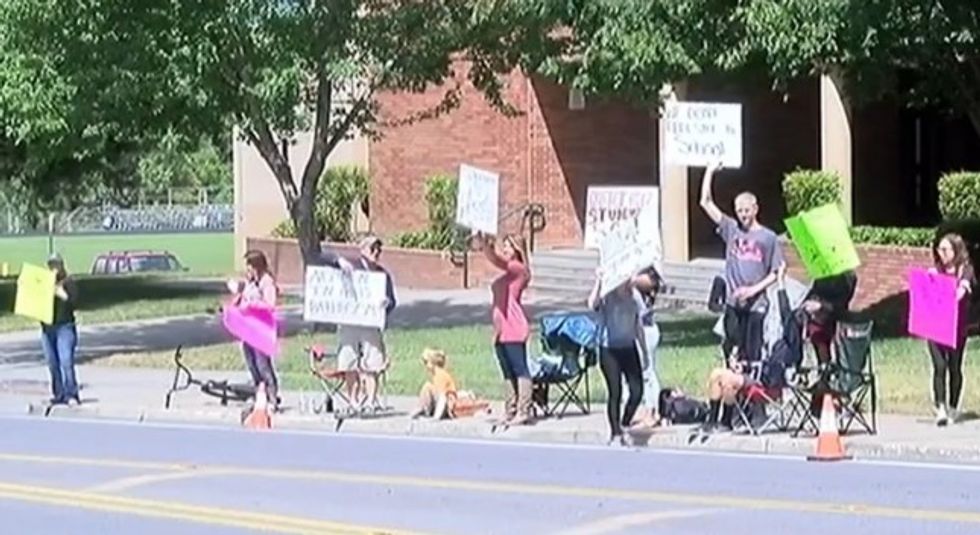 Image source: KTVL-TV
One protester, student Grace Milligan, said the main concern is boys taking advantage of the policy and putting girls in danger.
"I feel like they were more using it to their benefit ... kind of just being perverts," Milligan told KTVL-TV, "rather than actually using it because they were uncomfortable with going into the bathroom of birth."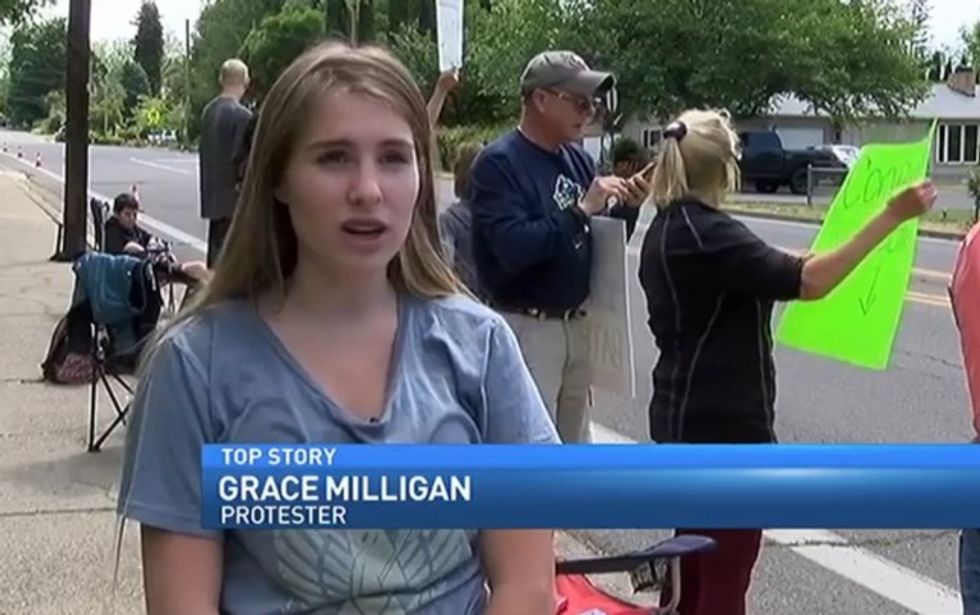 Image source: KTVL-TV
One parent who attended the protest said one of her daughters was distraught over the prospect of her privacy being invaded by boys.
"They came home, and one of our girls was crying and didn't feel safe because she didn't feel safe going into the girl's bathroom or locker room," Renee Molder told KTVL.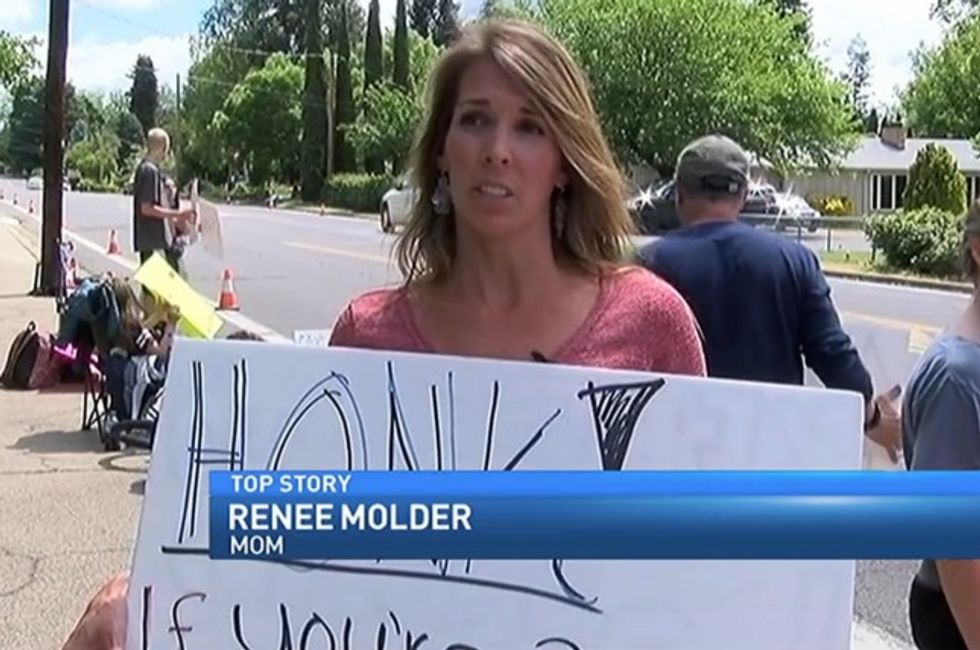 Image source: KTVL-TV
The protest wasn't devoid of drama, as a transgender woman walked over to the group and argued with them.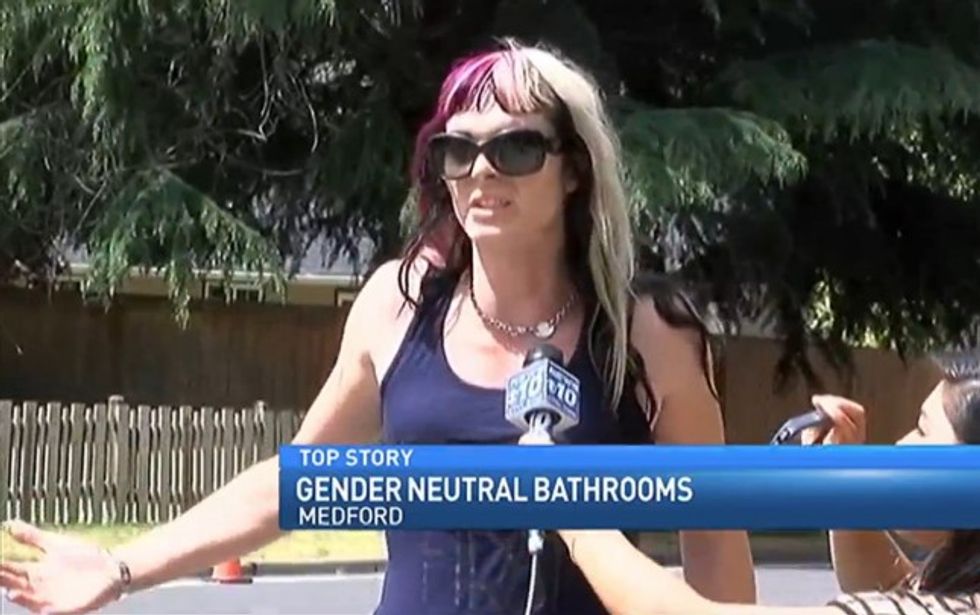 Image source: KTVL-TV
"I know when I was in sixth grade when I had to go into P.E. and go into the locker room, that I no longer felt comfortable," Cadilina DeVille told the protesters in front of a KTVL camera. "When I had to play shirts against skins in basketball, I ended up flunking P.E. because of it."
DeVille added: "Every day someone tries to hurt us or kill us. It's such a simple thing. I've lived my life as a woman for years. You're taking away our rights."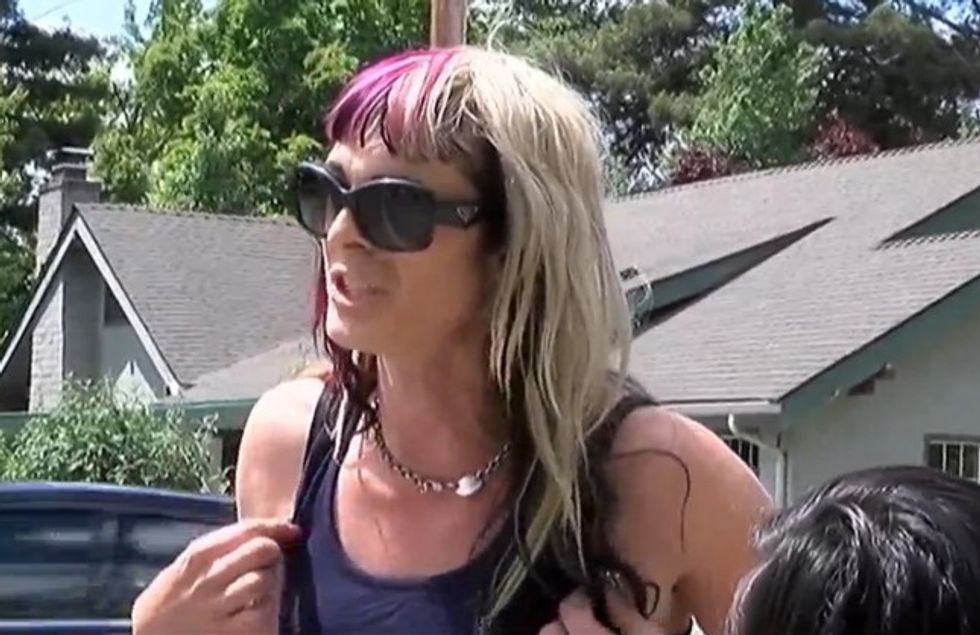 Image source: KTVL-TV
But the station said Milligan shot back: "You're taking away ours. We just want to feel safe."
The Medford School District is reviewing its bathroom policy "to see if there's work that needs to be done. Where that work needs to be done. We're having conversations with our administrators, with our school board. And we're not going to rush this process," spokeswoman Natalie Hurd told KTVL.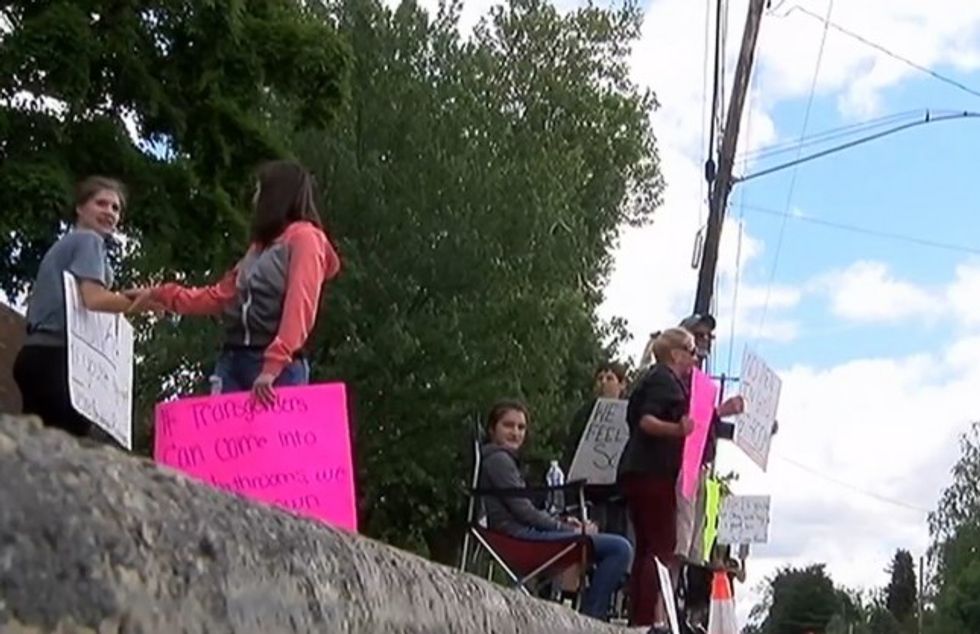 Image source: KTVL-TV
Hedrick Middle School has two gender-neutral bathrooms, the station reported. Hurd told KTVL the district works with families and makes accommodations for students who need to use these bathrooms.
(H/T: Young Conservatives)