NumbersUSA is drawing a comparison in rhetoric on illegal immigration of former President Bill Clinton in 1996 and presumptive GOP nominee Donald Trump in 2016.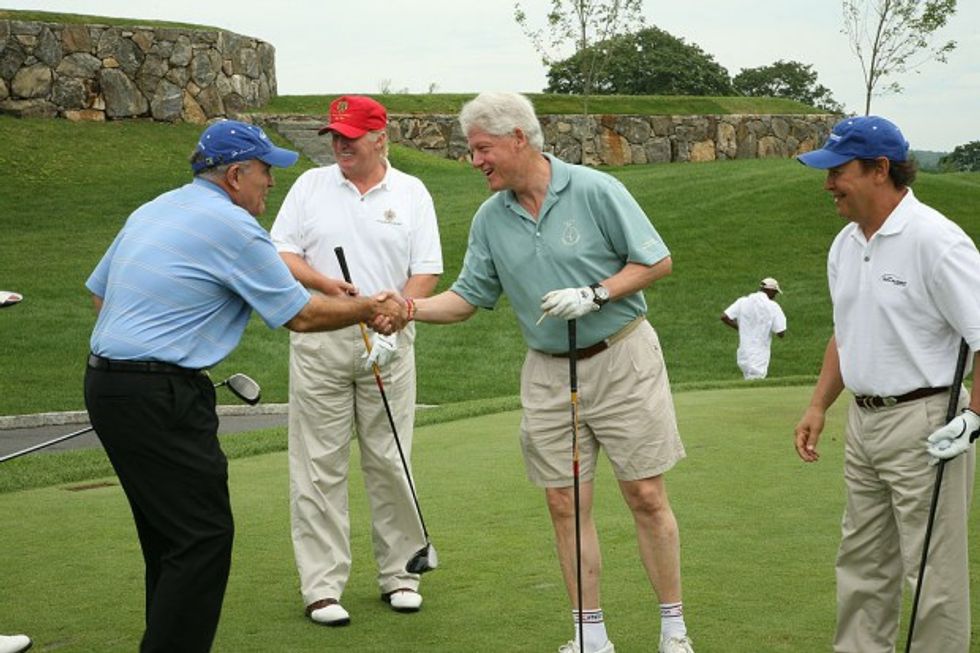 BRIARCLIFF MANOR, NY - JULY 14: (left to right) Hon. Rudolph W. Giuliani, Donld Trump, Bill Clinton, and Billy Crystal attending the 2008 Joe Torre Safe at Home Foundation Golf Classic at Trump National Golf Club on July 14, 2008 in Briarcliff Manor, New York (Photo by Rick Odell/Getty Images)
In his 1996 State of the Union address, Clinton took a tough stance on illegal immigration and companies that hired illegal immigrants. Democrats have seemingly dramatically shifted their message and tone on the issue over the last two decades.
Below are four quotes attributed to Trump and Clinton. Can you accurately identify which belong to whom?
1. "But there are some areas that the federal government should not leave and should address and address strongly. One of these areas is the problem of illegal immigration."

2. "We have to stop the in-flow of illegals coming into our country."

3. "We have a country, we have to have laws. We either have a country or we don't."

4. "Let me be very clear about this: We are still a nation of immigrants…But we are also a nation of laws."
Watch the comparison video from NumbersUSA below:
Answers: 1. Clinton 2. Trump 3. Trump 4. Clinton
---