WASHINGTON (TheBlaze/AP) — Presidential hopeful Bernie Sanders has won the Democratic presidential primary in Oregon after finishing neck-and-neck with front-runner Hillary Clinton in Kentucky.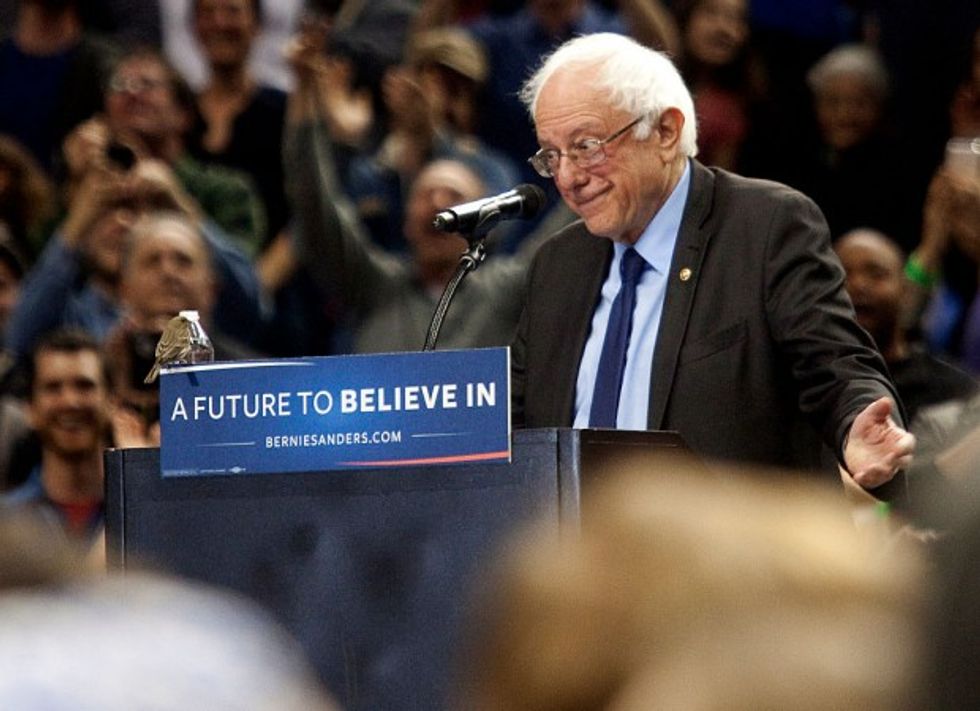 Photo by Natalie Behring/Getty Images
The win for Sanders adds to his run of successes in the end stage of the Democratic primaries, but it won't do much to slow Clinton's march toward the nomination.
Even after Tuesday's results, Clinton remains on pace to wrap up the nomination in early June.
Among Sanders' supporters in Oregon was Mary Brewster, a 62-year-old Portland resident.
She says she cast her ballot for Sanders because, she says, "I think we need huge change."
She says that doesn't mean she thinks Sanders would be able to enact all his plans if elected. But she says she wanted to "vote for the things I believed in, and then vote for Hillary in the general election."
Sanders earned 53 percent of the vote, garnering 28 delegates, while Clinton received 47 percent of the vote, handing her 24 delegates. Tuesday night's victory marks the 21st state Sanders has won.
—