Bernie Sanders has accepted an invitation from Fox News for a Democratic debate in California, the Sanders campaign announced Wednesday.
"Both campaigns have been invited by Fox News to a debate," Sanders campaign manager Jeff Weaver said in a statement. "We have told the network that we would accept the invitation with the understanding that we can reach mutual agreement on the debate moderators, the format and other details."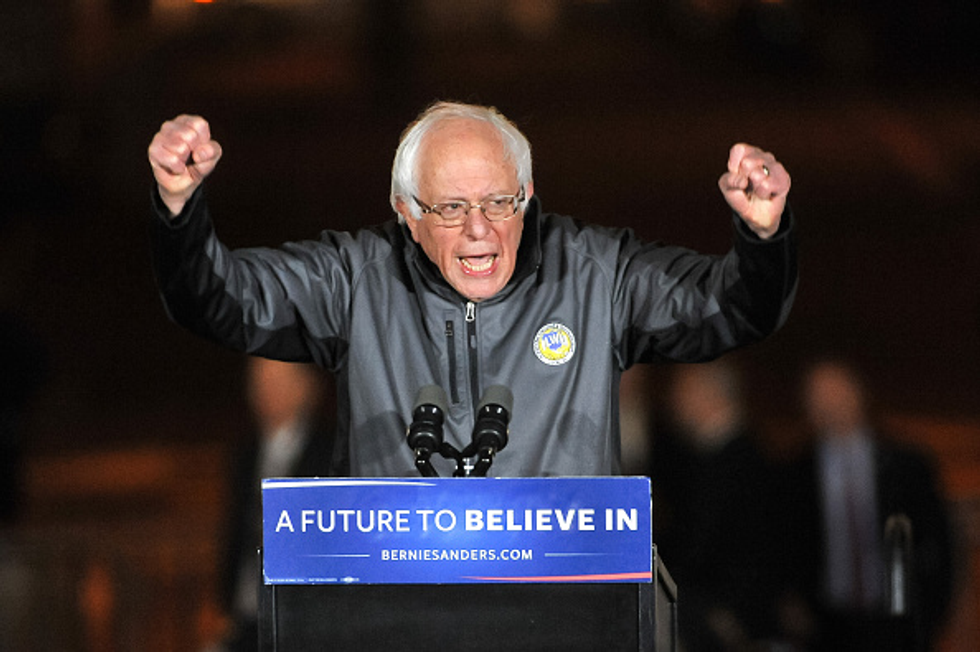 (Photo by D Dipasupil/WireImage)
Fox News has been publicly courting Sanders, front-runner Hillary Clinton and the Democratic National Party for months. In March, both Sanders and Clinton participated in back-to-back town hall events on the network with host Bret Baier. Earlier this week, Fox News sent a formal letter to both campaigns, inviting them to participate in a debate.
Though the letter did not specify a time or location, it would take place shortly before the looming June 7 California primary. The forum would be moderated by Baier and Fox News co-hosts Megyn Kelly and Chris Wallace, who have been widely commended for their handling of three GOP debates.
"Fox News has suggested several debate venues in California to the Democratic National Committee and both candidates," Bill Sammon, Fox News vice president and Washington managing editor, said. "We are also offering a variety of dates, being careful to exclude Friday and Saturday nights, per the agreement between the DNC and candidates."
"Fox will release further debate details as appropriate," he continued, "given that only one of the two candidates has accepted our debate invitation so far."
In February of this year, both the Clinton and Sanders campaigns agreed to extend the Democratic debate schedule with four additional forums. Three of those have been held, but the final debate, to take place in the Golden State in May before the state's primary, seemed to have been forgotten.
The planning of this tentative Fox News debate is happening much the same way the last Democratic debate, hosted on CNN, came together – publicly and quickly.
The last CNN debate came together a mere 10 days before it was set to take place. A Sanders advisor, Politico noted, expects a similar public debate about the debate to occur again.
—
Follow the author of this story on Twitter: