An overwhelming majority of Republicans want party leaders to coalesce behind presumptive nominee Donald Trump, according to a New York Times/CBS News poll published Thursday.
Participants were asked, "What do you think Republican leaders should do now? 1. Support Donald Trump even if they disagree with him on important issues, or 2. Not support Donald Trump if they disagree with him on important issues."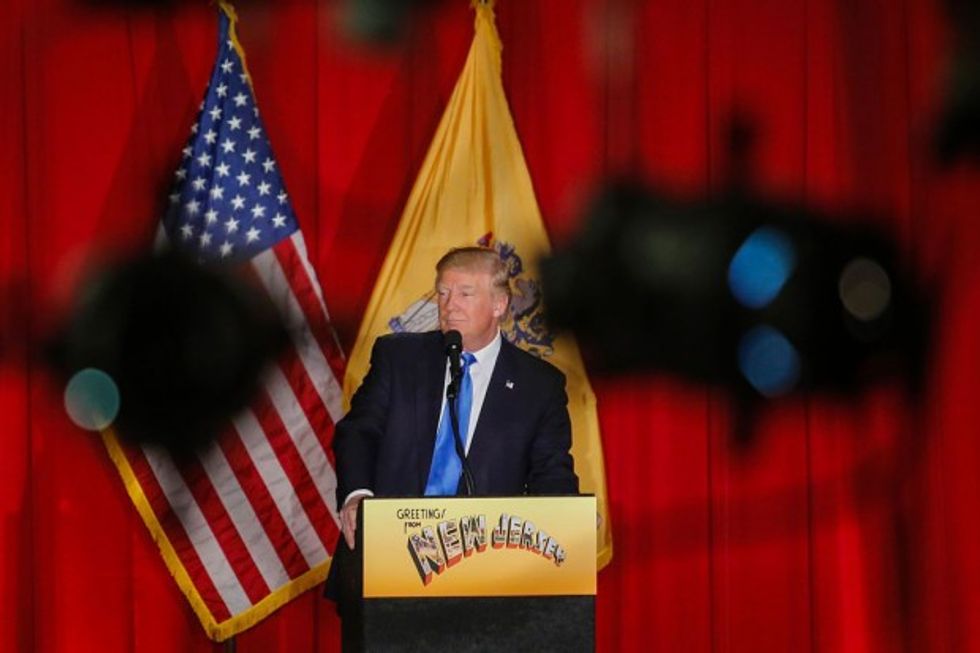 Republican presidential candidate Donald Trump speaks at a fundraising event in Lawrenceville, New Jersey on May 19, 2016. (EDUARDO MUNOZ ALVAREZ/AFP/Getty Images)
80 percent of the 345 registered Republican voters surveyed answered "support Trump."
17 percent said GOP leaders should not support the brash billionaire and three percent said they did not know or wished to decline answering.
The poll was conducted from May 13-17.
Notable Republican leaders have declined to back Trump, most prominently House Speaker Paul Ryan (R-Wis.) who has said he's "just not ready" to throw his support behind the billionaire.
—
Follow the author of this story on Twitter and Facebook: