Pope Francis recently addressed fears of Islam and the religion's "idea of conquest" in an interview with French Catholic newspaper La Croix, proposing that some people might also see the call for conquest as being inherent in Matthew's gospel.
"Today, I don't think that there is a fear of Islam as such but of ISIS and its war of conquest, which is partly drawn from Islam," the pontiff said when asked about fears surrounding Islam. "It is true that the idea of conquest is inherent in the soul of Islam. However, it is also possible to interpret the objective in Matthew's Gospel, where Jesus sends his disciples to all nations, in terms of the same idea of conquest."
Jesus said the following to his disciples in Matthew 28:19-20: "Therefore go and make disciples of all nations, baptizing them in the name of the Father and of the Son and of the Holy Spirit, and teaching them to obey everything I have commanded you."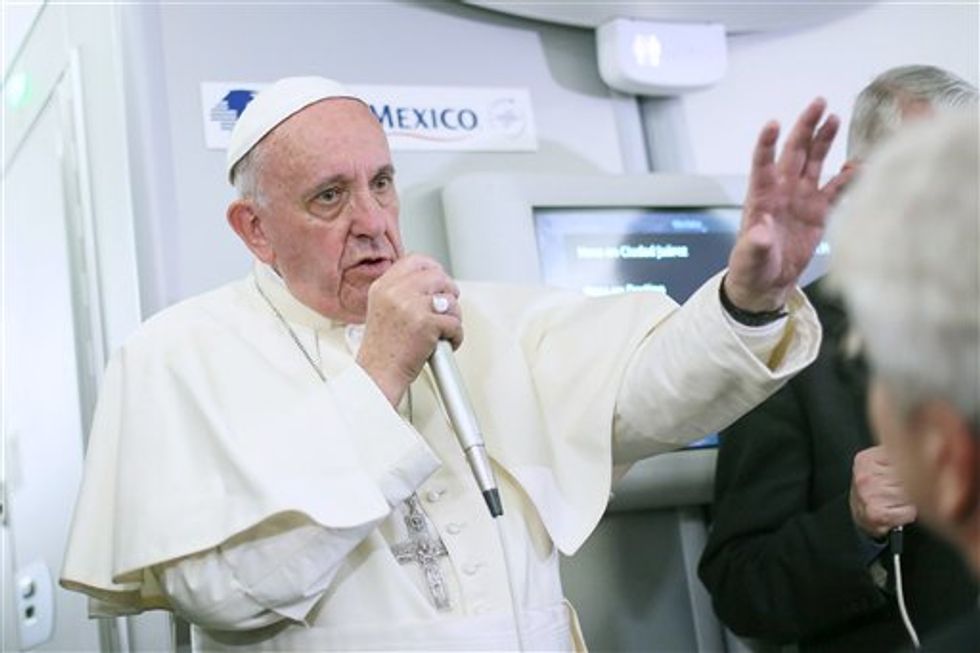 In this photo taken Wednesday, Feb. 17, 2016 Pope Francis meets journalists aboard the plane during the flight from Ciudad Juarez, Mexico to Rome, Italy. (Alessandro Di Meo/Pool Photo via AP)
The Washington Post reported that the pontiff's words might have been in reference to "jihad," an Islamic principle that the outlet said is sometimes believed to mean "holy war," but that it is "more accurately understood as a kind of spiritual struggle."
The outlet pondered whether Pope Francis was comparing this idea to Christian proselytizing.
He also went on to say that it would be beneficial to question the way in which "an overt Western model of democracy" has been brought to counties such as Iraq and Libya, saying that the former once had a strong government. Taking culture into account, he said, is essential to making advancements.
The pontiff said that "co-existence between Christians and Muslims is still possible," adding that certain countries, including his home nation of Argentina, have seen such a prospect unfold.
"I come from a country where they co-habit on good terms. Muslims come to venerate the Virgin Mary and St. George," he said. "Similarly, they tell me that for the Jubilee Year Muslims in one African country formed a long queue at the cathedral to enter through the holy door and pray to the Virgin Mary."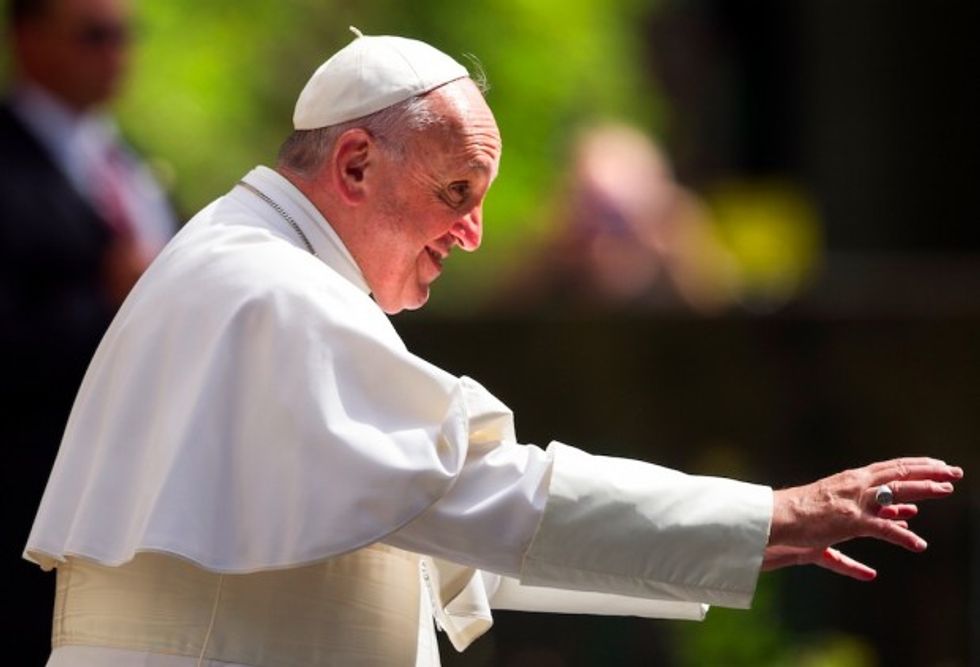 Pope Francis (AP Photo/Cliff Owen)
He continued, "In Central Africa, before the war, Christians and Muslims used to live together and must learn to do so again. Lebanon also shows that this is possible."
Read the La Croix interview in its entirety here.
(H/T: La Croix)
--
Follow the author of this story on Twitter and Facebook and check out his new book "The Armageddon Code: One Journalist's Quest for End-Times Answers":