Former Baltimore Ravens linebacker Ray Lewis retired from the NFL in 2013 after a successful career that lasted nearly two decades. From the time he joined the league in 1996 to the time he left in 2013, the star athlete had earned more than $95 million.
In retirement, Lewis, 41, has focused his energy on charity work and various business ventures. His most recent role has been serving as an advisor and ambassador for YieldStreet, an online investment platform founded in 2015 with the goal of connecting accredited investors to potential asset-based investments.
According to Lewis, many athletes who enter professional leagues in their earlier 20s lack the financial know-how to establish the financial stability needed to keep them afloat after their contracts expire.
Success like Lewis's is rare for NFL players. According to Fox Business, the average NFL career lasts less than three seasons, and the average career earnings after taxes are about $4 million, though most players earn much less.
"Everybody's not signing a $20 million contract. Some guys are coming in and their signing bonus is $2 million," Lewis told Fox Business. "At a 39.5 percent [tax bracket], you break that down, you may walk out with $1.4 million. So now you have to start managing that, but before you start managing that, you have to pay back everything you've spent."
Careful money management is a vital tool that Lewis is determined to share with young professionals looking to make their money last long after their careers have peaked.
Lewis told Fox that too many young athletes become enamored by fancy cars and huge mansions and find it extraordinarily difficult to consider the long-term consequences.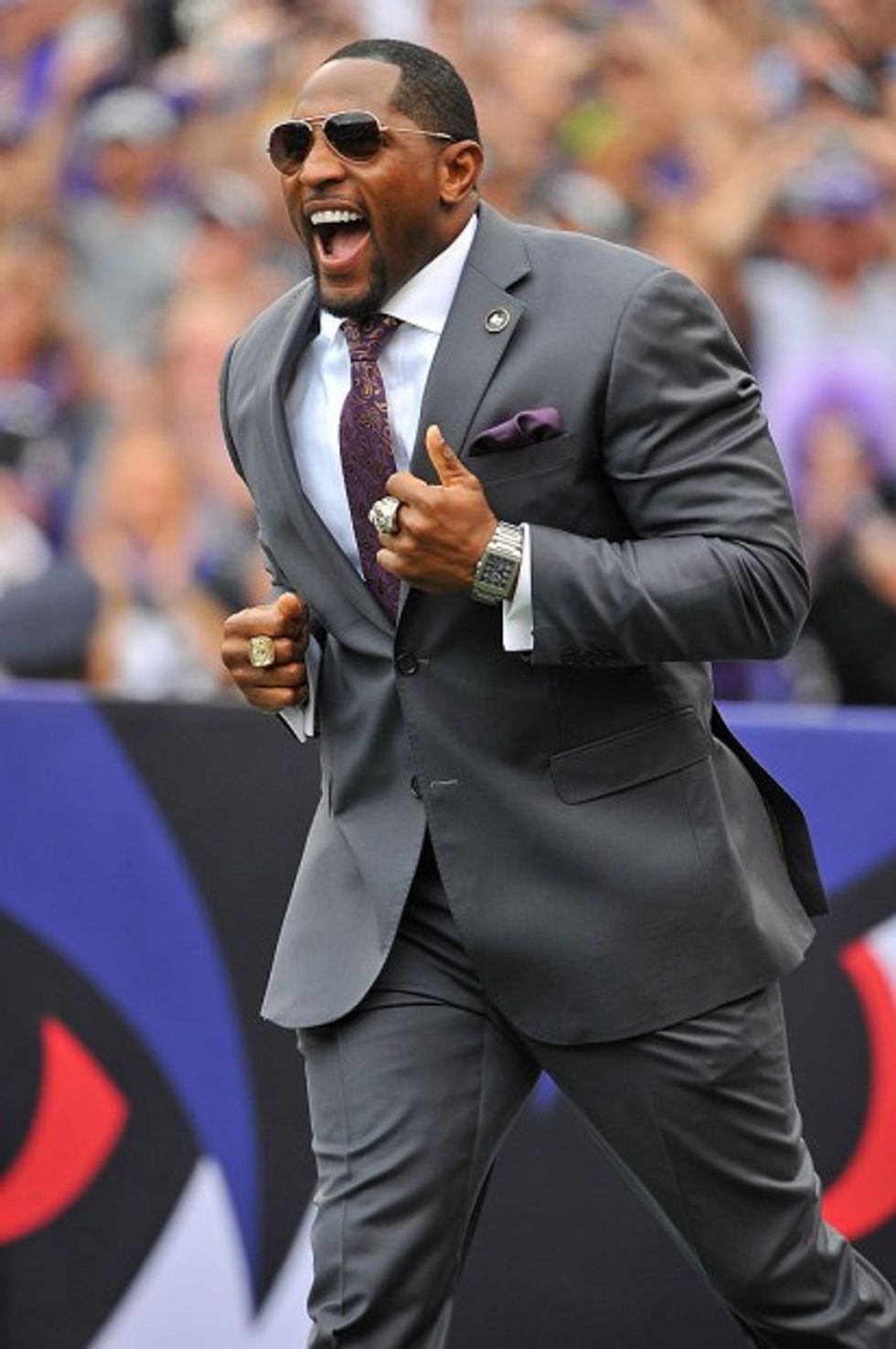 Larry French/Getty Images
The former linebacker's 17-year career allowed him to see how easily bad investments and reckless spending can ruin a talented player's finances. Lewis noted that it "shocks the heck out of people" to see how much they've spent over the course of their contract period.
A YieldStreet representative told Fox Business that the company has already returned $7 million in principal and interest to its clients. Each deal involves a minimum investment of $5,000 and a target yield of between 8 percent and 20 percent. For example, qualified users can invest in a $200,000 loan made to an NBA player, which is secured by that player's $2 million contract, Fox reported.
In 2013, Lewis was one of 16 NFL players who sued BT&T Bank, accusing the bank of allowing a dishonest financial advisor to make millions of dollars in unauthorized investments.
Lewis noted that athletes who focus all of their attention on their playing careers often fall prey to crooked financial advisors.
"We come into it and we're 100 percent [focused] on being in shape, making it to training camp, getting a star position, all of these different things," Lewis said. "And we do get a signing bonus of 20-plus million dollars, and what's the first thing you do? You sign a 20-plus million dollar check over to a guy that you're trusting. And once he starts breaking it down to do whatever he's going to do with it, from that point, you no longer have control over your money."
Lewis told Fox that mistakes he made early in his career regarding wasteful spending and uninformed investments eventually helped him see the value in financial responsiblity.
Now, Lewis advises young athletes to know how "every penny" of their money is being spent and invested as even small purchases can add up over time.
"These young guys coming into the game, when I sit them down, when they leave me, their mouths are wide open," Lewis said. "Because they realize, 'Oh my God, I'm in trouble.'"
"Realistically, unless you have your own entrepreneur thing going on, unless you have the right investments and the right people around you, to come back and keep up that type of lifestyle is extremely hard," Lewis added. "And that's why so many former athletes go broke."
Follow the author of this story on Twitter: