Donald Trump is trying to build a wall. This one to protect his Irish golf resort from the effects of global warming, according to Politico.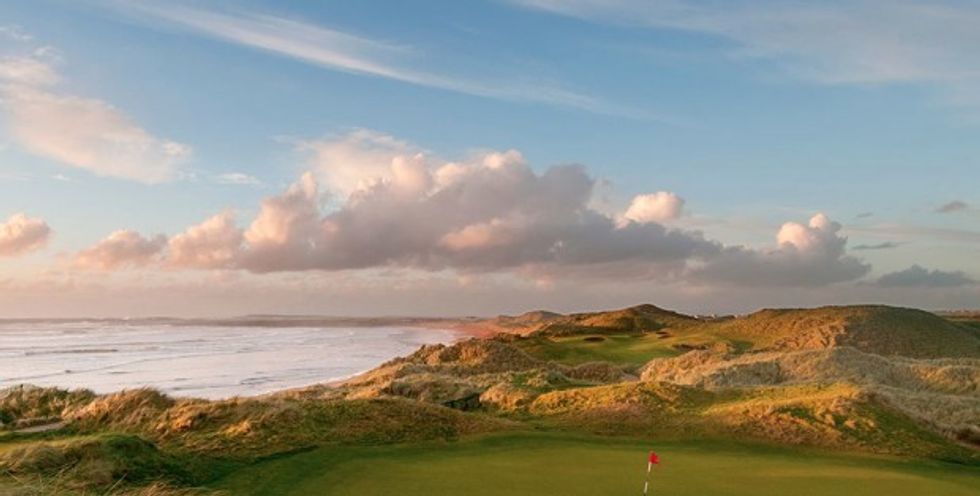 Trump International Golf Links & Hotel Ireland (Screenshot: www.trumphotelcollection.com)
Although the presumptive Republican nominee has called climate change "a total hoax" and "pseudoscience," he is concerned about the risk it presents to his seaside golf resort in Ireland.
The concept of global warming was created by and for the Chinese in order to make U.S. manufacturing non-competitive.

— Donald J. Trump (@Donald J. Trump)1352229352.0
We should be focused on clean and beautiful air-not expensive and business closing GLOBAL WARMING-a total hoax!

— Donald J. Trump (@Donald J. Trump)1388233827.0
This very expensive GLOBAL WARMING bullshit has got to stop. Our planet is freezing, record low temps,and our GW scientists are stuck in ice

— Donald J. Trump (@Donald J. Trump)1388623196.0
Trump is applying for a permit to build a seawall next to Trump International Golf Links & Hotel Ireland in County Clare to protect the property from the effects of climate change, according to Politico, which viewed the application for the permit. The outlet reported that the permit included an environmental impact statement claiming that the erosion caused by a rising sea level could damage the property.
"In our view, it could reasonably be expected that the rate of sea level rise might become twice of that presently occurring," the application states, adding, "As a result, we would expect the rate of dune recession to increase."
"The existing erosion rate will continue and worsen, due to sea level rise, in the next coming years, posing a real and immediate risk to most of the golf course frontage and assets," it continues.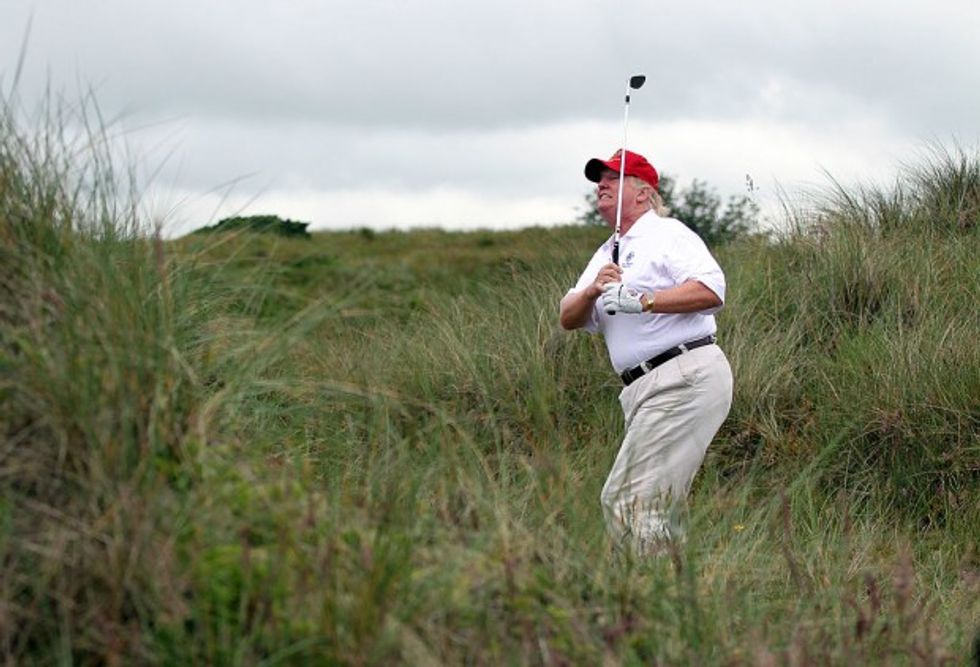 Ian MacNicol/Getty Images
Former Vice President Al Gore, now a climate change activist, criticized Trump's position on the issue during an interview Monday on NBC's "Today," adding that he hopes Trump proves to be "malleable" on the issue should he be elected president.
—
Follow Kate Scanlon (@kgscanlon) on Twitter