SARASOTA, Fla. (TheBlaze/AP) -- Hazardous materials teams found unidentified chemicals inside cleaning closets at a Planned Parenthood clinic in Florida on Monday after the clinic sent seven staffers who were complaining of breathing problems to a hospital for evaluation, police and clinic officials said.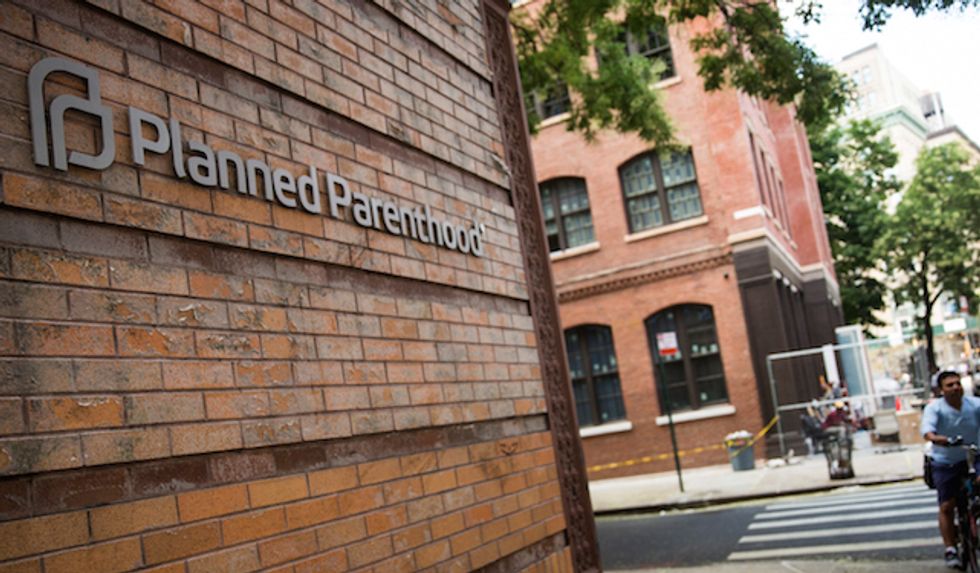 A Planned Parenthood location is seen on August 5, 2015 in New York City. The women's health organization has come under fire from Republicans recently after an under cover video allegedly showed a Planned Parenthood executive discussing selling cells from aborted fetuses. (Photo by Andrew Burton/Getty Images)
A total of 42 people were evacuated at 10:45 a.m. and people were decontaminated at the scene, Sarasota Police Department spokeswoman Genevieve Judge said in a news release. At the moment, there is no criminal investigation, Judge said. Planned Parenthood spokesman Andrew Taverrite said no patients were onsite.
At least seven people were taken to the hospital as a result of the incident, Fox News reported.
The workers were expected to be allowed back into the clinic later Monday, Judge said.
The clinic provides family planning services, preventive health care, testing for sexually transmitted diseases, and abortions.
Planned Parenthood is a national target because of its role as the largest U.S. abortion provider.
Last year, edited videos were released purporting to show Planned Parenthood selling fetal tissue for profit. The organization has denied the allegation.
Two anti-abortion activists were indicted in connection with making the videos.