PHILADELPHIA (TheBlaze/AP) — Bill Cosby is due in Pennsylvania court Tuesday morning for a key hearing in his criminal sexual assault case.
The preliminary hearing will determine whether prosecutors have enough evidence to send the 78-year-old entertainer to trial.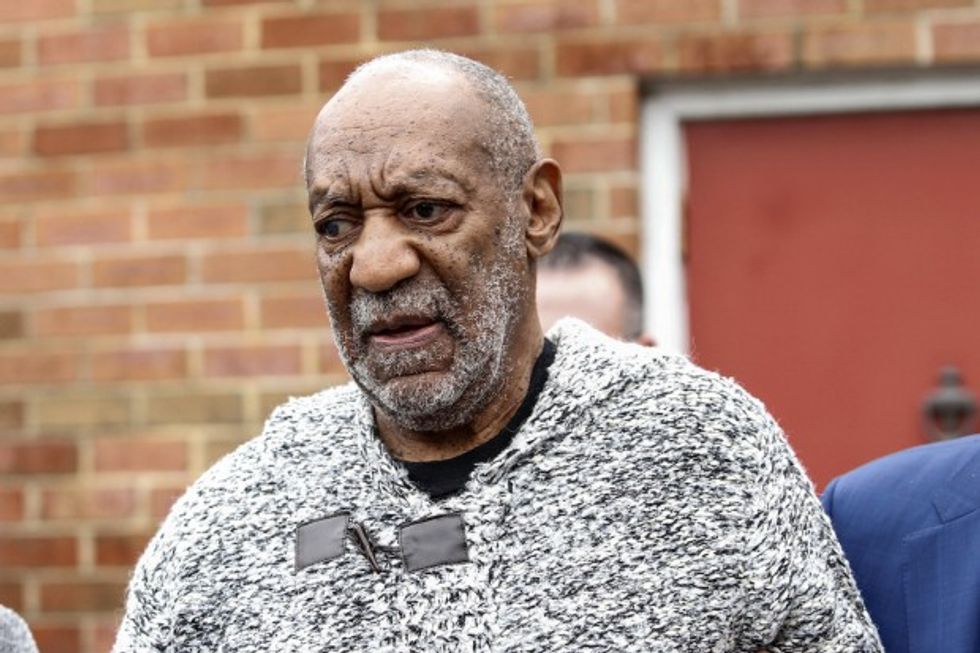 Kena Betancur/AFP/Getty Images
Cosby is accused of drugging and molesting former Temple University employee Andrea Constand at his suburban Philadelphia mansion in 2004. Prosecutors said Constand was not only impaired, but unconscious after Cosby gave her three unidentified blue pills. Cosby said they engaged in consensual sexual activities and that he was a friend and mentor to her.
Prosecutors reopened the criminal case last year after dozens of women raised similar claims, and Cosby's deposition in Constand's lawsuit surfaced.
Constand had gone to him for career advice. Cosby said he gave her the pills to address her stress.
He settled her lawsuit for an undisclosed sum in 2006, after giving four days of testimony about his extramarital affairs, his pursuit of quaaludes to seduce women and his efforts to hide payments to former lovers from his wife.
The confidential settlement bound both sides to secrecy, but a federal judge last year unsealed portions of Cosby's deposition on a petition from The Associated Press. The full deposition was later released by a court reporting service.
According to the exchange that took place between Cosby and Constand's lawyer, Dolores Troiani, between 2005 and 2006, Cosby had sexual contact with two young women, and his agent reportedly paid off one of them so Cosby's wife wouldn't find out.
John Minchillo/Invision/AP
Cosby said that during filming of one of his sitcoms an agency would send him "five or six" models every week, right to the studio where he was shooting.
He said under oath that he would give the struggling, young actresses "a very, very good meal." He also described a sexual encounter he had with one of them in 2000.
During the deposition, Cosby was asked about Constand and whether he had sexual relations with her when she was 17.
Troiani asked, "Do you recall serving her amaretto?" He responded, "No."
"That you told her to sit next to you on the couch and that you put your arm around her and began massaging her shoulder and arms suggestively. Did that occur?" the attorney continued.
"I need clarification on time," he responded.
Troiani persisted: "She's 17 and I believe throughout the time she knows you she becomes 18 or 19. On a later occasion you had her masturbate you with lotion. Did that ever happen?"
"Yes," Cosby said.
He also confessed in deposition to having sexual relations with Therese Serignese, who was 19 in 1976. He said he gave her money through her agent at the William Morris Agency so she wouldn't tell his wife.
The Associated Press called the agency that Cosby said paid the hush money but received no reply.
Montgomery County prosecutors reopened Constand's decade-old complaint last summer, after realizing the 12-year window for felony sexual assault had not yet run out.
Cosby has not entered a plea since his Dec. 30 arrest. He would do so at a formal arraignment if the case is held for trial. He is being held on $1 million bail.
Cosby also is fighting defamation lawsuits across the country for allegedly smearing accusers and is trying to get his homeowners' insurance to pay his legal bills.
Constand is now a massage therapist in Toronto. It's not known if she will testify Tuesday or if police will instead read her statement about the encounter that night.
Cosby faces up to 10 years in prison if convicted of aggravated indecent assault.