As the legal fight over the extent to which one's feelings should be allowed to override one's biological makeup when it comes to bathroom usage rages on, the folks at Campus Reform wanted to test the limits of the trans debate. So last week they sent a male correspondent to the University of Maryland to see how students would respond if he tried out for the women's basketball team.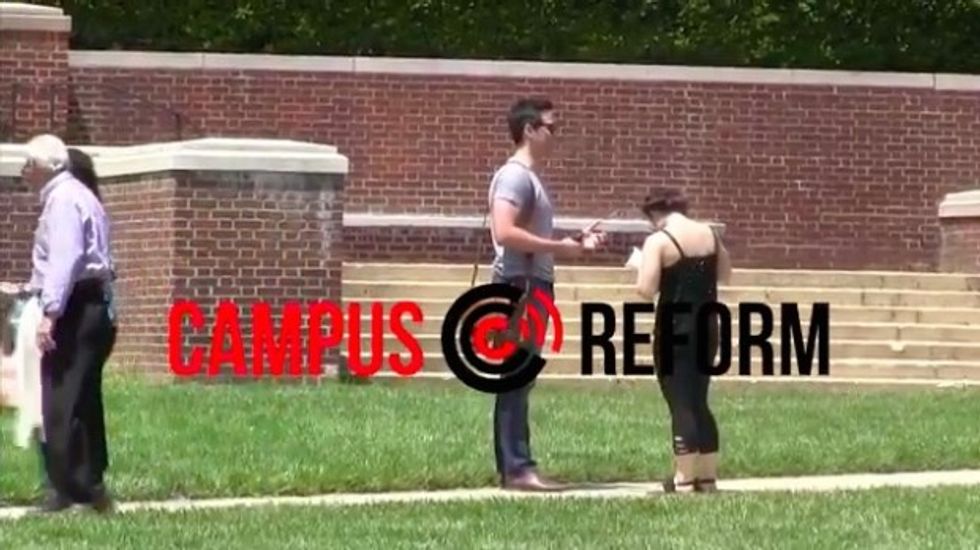 Image source: YouTube/Campus Reform
Out of the 50 students he interviewed over the course of three hours, 49 agreed to sign a petition allowing him to join the university's NCAA Division 1 women's team.
The one student who refused to sign explained his reasoning: "Just because you identify [as a woman] doesn't change the physiological differences."
Watch: