In an interview Wednesday with The Hollywood Reporter, former child actor Corey Feldman opened up about abuse he says suffered as a child and revealed that one of his alleged abusers is "still prominently in the business today."
"We've run into each other many times but no, I've never confronted him," Feldman said.
Feldman's interview followed recent remarks by actor Elijah Wood that "there are a lot of vipers" in the film industry who prey on children.
Feldman said that the men who allegedly preyed upon children in the industry often did so in groups, and would lure lonely children to parties.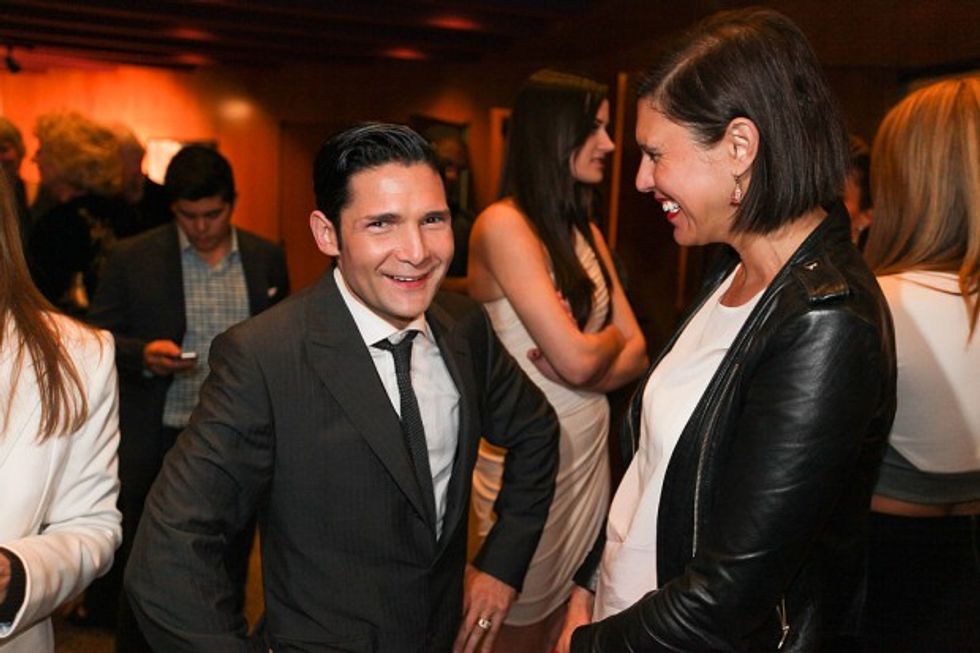 Actor Corey Feldman attends the premiere of 'The M Word' at DGA Theater on April 2, 2014 in Los Angeles, California. (Photo by Ben Horton/Getty Images for Rainbow Films)
"They would throw these parties where you'd walk in and it would be mostly kids and there would be a handful of adult men," Feldman said. "They would also be at the film awards and children's charity functions."
Feldman said he is not able to name his abusers due to California's statute of limitations.
I'm not able to name names. People are frustrated, people are angry, they want to know how is this happening and they want answers and they turn to me and they say, "Why don't you be a man and stand up and name names and stop hiding and being a coward?" I have to deal with that, which is not pleasant, especially given the fact that I would love to name names. I'd love to be the first to do it. But unfortunately California conveniently enough has a statute of limitations that prevents that from happening. Because if I were to go and mention anybody's name I would be the one that would be in legal problems and I'm the one that would be sued.
"We should be talking to the district attorneys and the lawmakers in California, especially because this is where the entertainment industry is and this is a place where adults have more direct and inappropriate connection with children than probably anywhere else in the world," Feldman added.
Wood recently said that children in the film industry are at risk from a dark "underbelly" in Hollywood. "There are a lot of vipers in this industry, people who only have their own interests in mind," Wood told The Hollywood Reporter.