NEW YORK — A "Ronald Reagan-type Republican" would not be able to win a current GOP primary, former Republican National Committee chairman Michael Steele predicted.
Speaking about the brokenness of the political system at a private Manhattan club Friday morning, Steele said that, once former President Ronald Reagan "stepped off the grand national stage," the Republican Party began the fight over who "would carry this mantle" — a quest that he said has yet to be fulfilled.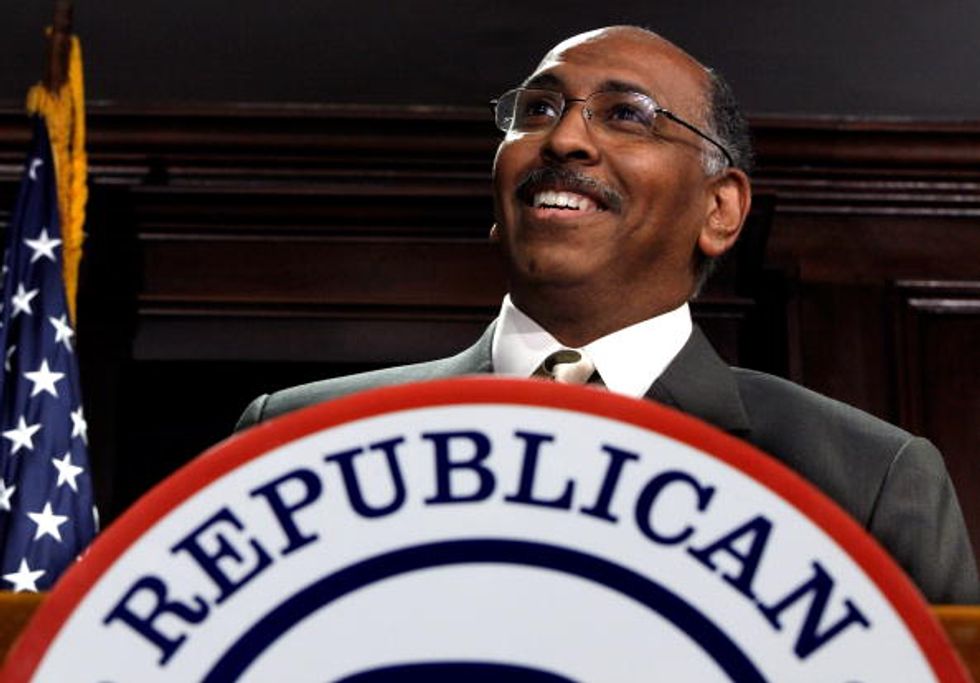 Former Republican National Committee Chairman Michael Steele. (Getty Images/Chip Somodevilla)
"In fact, a Ronald Reagan-type Republican could not win a Republican primary today because of the gross misunderstanding of what Ronald Reagan was about and what Ronald Reagan, more importantly, did to come together," Steele told those gathered at the Common Good Forum. "The consensus in the country around his candidacy, around his ideas, around the issues that he promoted is there were heated passions on both sides about a lot of that, but there remained in the context ... a level of civility because the greater good was the nation, not the individual."
During the discussion, Steele and fellow panelist former Pennsylvania Gov. Ed Randell (D) noted that, out of all the presidential candidates on both sides of the aisle, only one had higher favorables than unfavorables — Ohio Gov. John Kasich (R).
"He was significantly in the positive, and it made a big difference to absolutely nobody," Steele said to laughter.
Friday's panel was moderated by Fox News' Abby Huntsman.
— 
Follow Kaitlyn Schallhorn (@K_Schallhorn) on Twitter