Gawker Media founder Nick Denton penned an open letter to Peter Thiel Thursday, slamming the tech entrepreneur as a "thin-skinned billionaire" for bankrolling lawsuits aimed at destroying his media company. He also challenged the PayPal founder to a public debate on journalism.
Thiel, who admitted this week to funding Hulk Hogan's lawsuit against Gawker, among others, "seethes over criticism and plots behind the scenes to tie up his opponents in litigation he can afford better than they," Denton contended.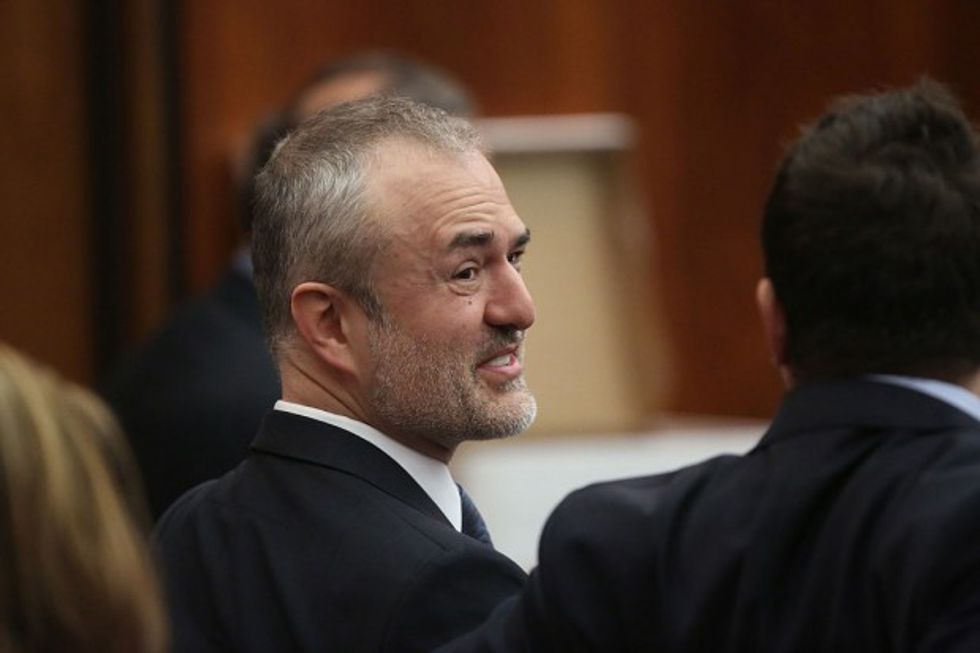 Nick Denton, founder of Gawker, talks with his legal team before Terry Bollea, aka Hulk Hogan, testifies in court during his trial against Gawker Media at the Pinellas County Courthouse on March 8, 2016 in St Petersburg, Florida. (Photo by John Pendygraft-Pool/Getty Images)
Raising concerns about the freedom of the press, Thiel told The New York Times Wednesday he secretly started funding lawsuits against Gawker after the blog outed him as gay. A judge upheld this week Hogan's $140 million verdict against the gossip blog.
"I thought we had all moved on, not realizing that, for someone who aspires to immortality, nine years may not be such a long time as it seems to most of us," Denton wrote in his open-letter.
The Gawker founder and managing editor conceded that there have "undoubtedly been occasions we overstepped the line." But, Denton said it was "twisted" of Thiel to attempt to cripple Gawker and go as far as suing individual journalists.
"[T]his vindictive decade-long campaign is quite out of proportion to the hurt you claim. Your plaintiff's lawyer, Charles Harder, has sued not just the company, but individual journalists," he wrote.
Denton argued that "the world is already uncomfortable with the unaccountable power of the billionaire class" and noted Thiel's influence as a board member of Facebook.
Toward the end of his letter, the media mogul challenged Thiel to a debate.
"The best regulation for speech, in a free society, is more speech. We each claim to respect independent journalism, and liberty. We each have criticisms of the other's methods and objectives. Now you have revealed yourself, let us have an open and public debate," Denton wrote.
"The court cases will proceed as long as you fund them. And I am sure the war of headlines will continue," he continued. "But, even if we put down weapons just for a brief truce, let us have a more constructive exchange."
Denton suggested a variety of mediums to debate Thiel — including in person or on Medium. He said he would let Thiel pick the moderator.
Denton concluded his letter with a list of 10 questions for Thiel, including one on what his editorial strategy would be if he were to own Gawker after the legal dust settled.
—
Follow the author of this story on Twitter and Facebook: