DELTA, Pa. (TheBlaze/AP) — A couple who got lost in Pennsylvania while driving to New York entered the property of a nuclear plant by cutting a chain at a gate, apparently in a quest to get back on the right road, authorities said.
The Chesapeake, Virginia, couple were driving from Baltimore on Friday night when they got onto an access road at the Peach Bottom Atomic Power Station, owned by Exelon. The driver told police he didn't see two "no trespassing" signs when he cut the chain on the gate, the York Daily Record reported.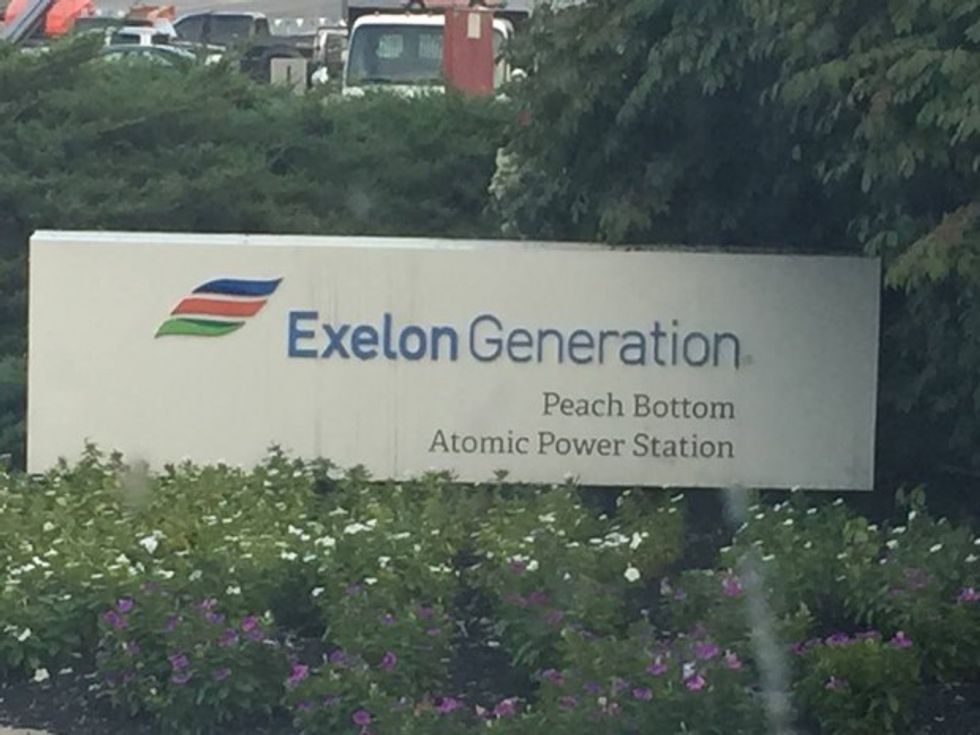 Image via Facebook/Christian J Thomey
Exelon spokeswoman Krista Merkel said the couple never posed a threat to the plant and security was monitoring them the entire time they were on plant property.
"It seemed they inadvertently made it to our property and were trying to find their way back out," Merkel said. "They thought the only way they could get back was to cut the fence."
Police initially said, after consulting with security staff, that the man and woman appeared to have made it to "a highly security sensitive area where radioactive material is transferred from the main power plant. If the couple had gone inside a nearby outbuilding, the plant would have been placed on lockdown and there was a "possibility of lethal force being used," authorities said in court documents.
But Merkel said Saturday that the couple hadn't made it to any areas where radioactive materials are transferred or stored and didn't make it past security officers who constantly monitor all sides of the plant. She said the couple was "very cooperative" and waited until police arrived.
Nuclear Regulatory Commission spokeswoman Diane Screnci also said there was no threat to the plant or harm done to equipment, and officials believe "security at the plant is appropriate."
Nuclear plants have at least two resident inspectors from the agency who watch things like work activity, and the Inspectors may go in on Tuesday to go over the arrest and what happened, Screnci said.
The couple was charged with trespassing. The woman was also charged with possession of a controlled substance. Police said she had a small metal pipe that smelled like marijuana.