Katie Couric announced in an official statement Monday evening that she regrets a "misleading portion" of her new documentary "Under the Gun."
The documentary, which Couric produced and narrated, claims to present both sides of the debate over gun control. But that aim was called into question when a gun rights group, the Virginia Citizens Defense League, accused the veteran television journalist of using "creative editing" to produce an "infomercial for gun control."
Katie Couric (Andy Kropa/Invision/AP)
In the disputed "Under the Gun" scene, VCDL members appear to be stumped after Couric asks them about background checks for "felons and terrorists."
"If there are no background checks for gun purchasers, how do you prevent felons or terrorist from walking into, say, a licensed gun dealer and purchasing a gun?" she asks.
The question is followed by several seconds of silence.
Couric and her team came under fire last week after the VCDL provided audio to the Washington Free Beacon showing that they responded to Couric's question almost immediately.
"I take responsibility for a decision that misrepresented an exchange I had with members of the Virginia Citizens Defense League," Couric said Monday night.
Couric noted in her statement, however, that the edits were actually made by the documentary's director, Stephanie Soechtig.
Soechtig told The Wrap last week that she would "never misrepresent someone's point of view and I don't think I did by doing this."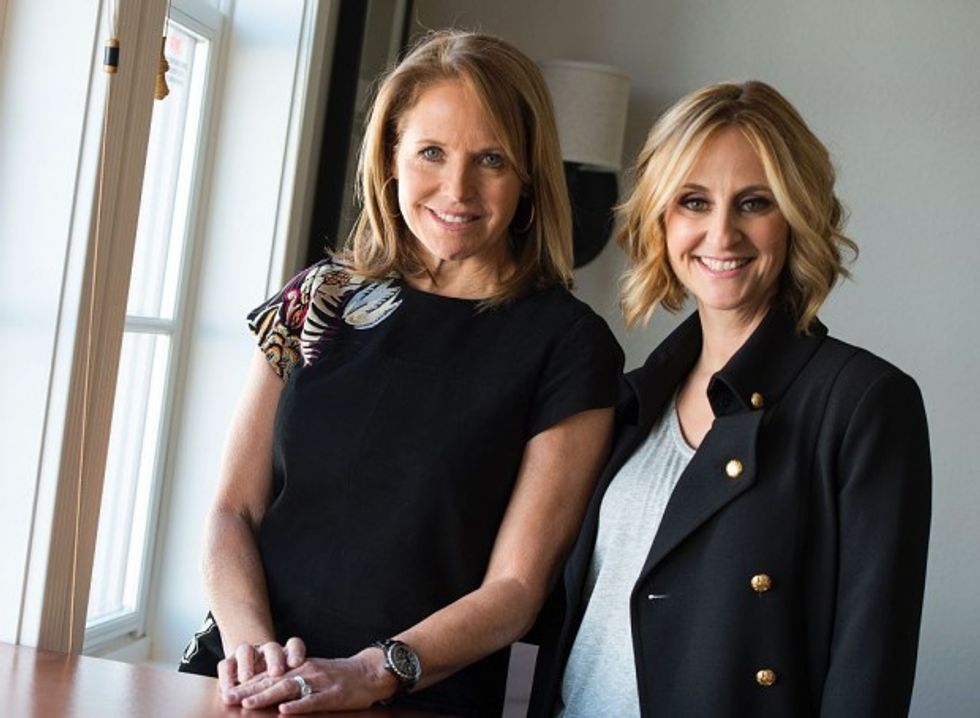 Katie Couric and "Under the Gun" director Stephanie Soechtig (Valerie Macon/AFP/Getty Images)
Couric initially stood by the director's assertion. But as criticism mounted, she determined that an apology was in order after all.
"When I screened an early version of the film with the director, Stephanie Soechtig, I questioned her and the editor about the pause and was told that a 'beat' was added for, as she described it, 'dramatic effect,' to give the audience a moment to consider the question," the journalist said in the four-paragraph statement.
Couric acknowledged that she should have stuck to her initial instinct and insisted that the scene be edited to accurately portray to VCDL.
After the VCDL and other conservative groups and media outlets determined that Soechtig's apology was not sufficient, Couric said she "went back and reviewed" the interview, and "agree[d] that those eight seconds do not accurately represent their response."
The website for "Under the Gun" posted a transcript of the VCDL interview Monday along with Couric's statement. There was, however, no indication that the documentary would be modified.
Couric ended her statement by noting one of the film's main objectives: "I hope we can continue to have an important conversation about reducing gun deaths in America, a goal I believe we can all agree on."
Watch the disputed clip: