A Texas man is in jail under the suspicion of killing his girlfriend and then posting a photo of her dead body to her Facebook page.
Police say Kenneth Alan Amyx, 45, posted a photo of the body of his girlfriend, Jennifer Steit-Spears, 43, along with a photo of his bloodied face to the victim's Facebook page Sunday with the caption, "Please pray for us and love you all," KTVT-TV reported.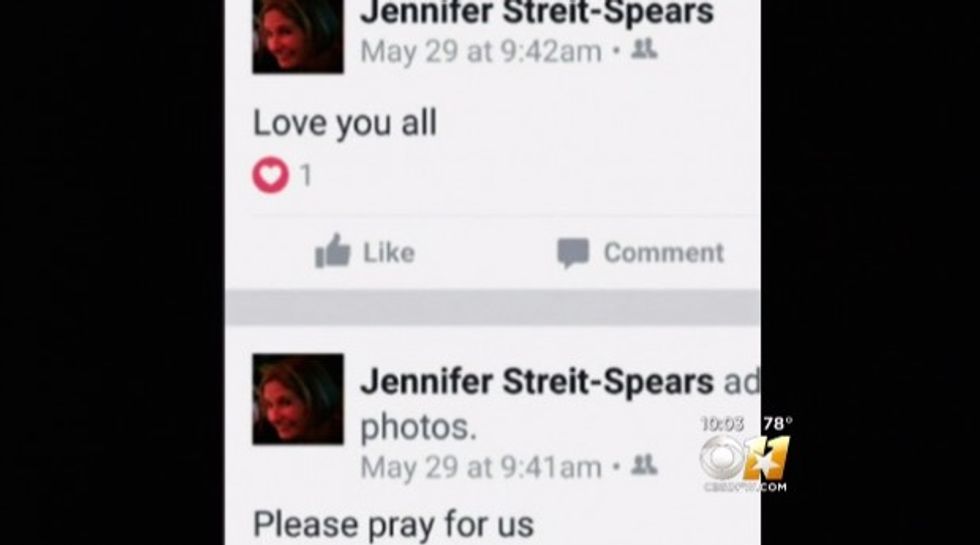 Image source: KTVT-TV
Police arrived to the scene after Streit-Spears' sister called 911, police spokesman David Tilley told New York Daily News. Officers found Amyx in the Plano apartment with multiple stab wounds and Streit-Spears fatally stabbed.
Amyx was later taken to a hospital, where it was determined that his wounds were self-inflicted, according to KDFW-TV.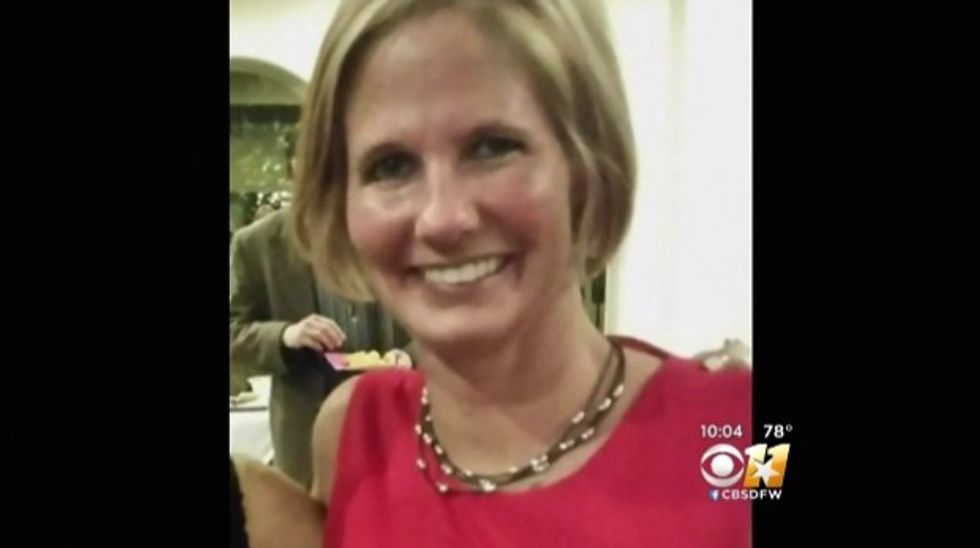 Jennifer Steit-Spears (Image source: KTVT-TV)
Streit-Spears's sister, told the Daily Dot that she was horrified when she saw the photos online. Despite her attempts to report the graphic images to Facebook, the photos were not taken down until Monday evening.
"I did ask them to remove it several times," the sister, who asked to remain anonymous, told the Daily Dot. "They told me I could block Jennifer if I didn't like what she posted and gave me other similar options."
UPDATE: Friends of slain Plano woman say Facebook won't remove pictures of murder saying they don't violate terms. https://t.co/wuiM6k8U7p

— Justin W. (@Justin W.) 1464646021.0
A Facebook spokesman told the Daily News that the photos were left up because the social networking site thought the gruesome photos could have been a call for help from the victim, not the alleged killer.
"Facebook has long been a place where people share their experiences and raise awareness about important issues," the spokesperson explained. "Sometimes, those experiences and issues involve violence and graphic images of public interest or concern."
After Facebook was notified that the post came from the suspected killer, the photos were finally taken down from Streit-Spears' Facebook account, which has been turned into an "in remembrance" page.
Streit-Spears' friend, Fran Stamey, said she was also horrified when she saw the photo of a dead woman on her friend's Facebook page.
"The pictures were not clear although they were extremely scary. I just started to reach out to our mutual friends to see if they've heard anything," Stamey told KTVT.
Amyx is being held in Collin County Jail with bond set at $600,000. According to inmate records, Amyx has previously been convicted of ongoing sexual abuse of a child, as well indecent exposure to a child in Dallas County.
The post is now being used as evidence in the case.