Elon Musk, the well-known entrepreneur behind Tesla and SpaceX, believes there's a "one-in-billions" chance humanity is not living in a computer simulation.
Speaking at tech publication Recode's annual Code Conference Wednesday night, Musk suggested human beings likely are not actual flesh-and-blood participants in the physical world, but are instead pawns in a computer-generated video game created by some more-advanced — and as of yet unknown — civilization.
Musk was prompted to discuss the topic when Josh Topolsky, technology journalist at The Verge, asked the Tesla and SpaceX CEO if humanity is currently existing inside a "simulation."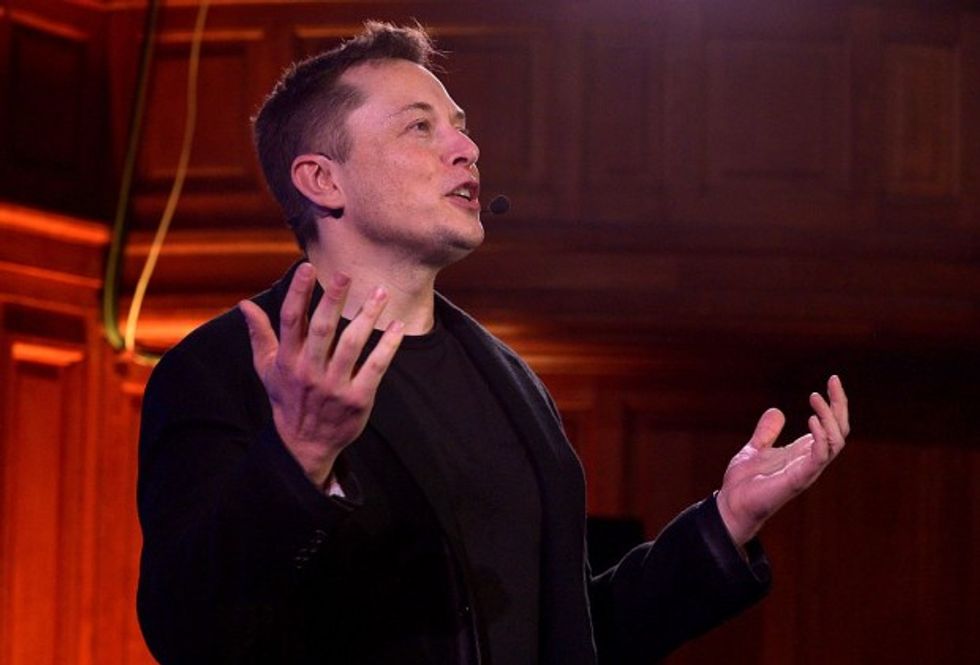 Photo by ERIC PIERMONT/AFP/Getty Images
"Forty years ago we had pong — like, two rectangles and a dot," the tech tycoon said. "That was what games were."
Musk went on to say society is "on a trajectory" to have access to games "indistinguishable from reality." He said such games could be played on any of the "billions" of set-top boxes or PCs that exist.
"It would seem to follow that the odds that we're in base reality is one-in-billions," he said. "Tell me what's wrong with that argument. Is there a flaw in that argument?"
Pressed Topolsky if his answer to the question is "yes," Musk said we "probably" are living in a simulation, which he suggested might be the best-case scenario.
"Arguably, we should hope that that's true, because if civilization stops advancing, that may be due to some calamitous event that erases civilization," he said. "So maybe we should be hopeful this is a simulation, because, otherwise, we are going to create simulations indistinguishable from reality or civilization ceases to exist."
Musk, who has had "so many simulation discussions it's crazy," has invested a lot of money to research into the dangers of artificial intelligence.
—
Follow the author of this story on Twitter: