Comedy filmmaker Judd Apatow says the people who are upset with the upcoming "Ghostbusters" remake are the "exact same people" who are supporting Donald Trump for president.
"I would assume there's a very large crossover of people who are doubtful Ghostbusters will be great and people excited about the Donald Trump candidacy. I would assume they are the exact same people," Apatow said recently in an interview with Uproxx.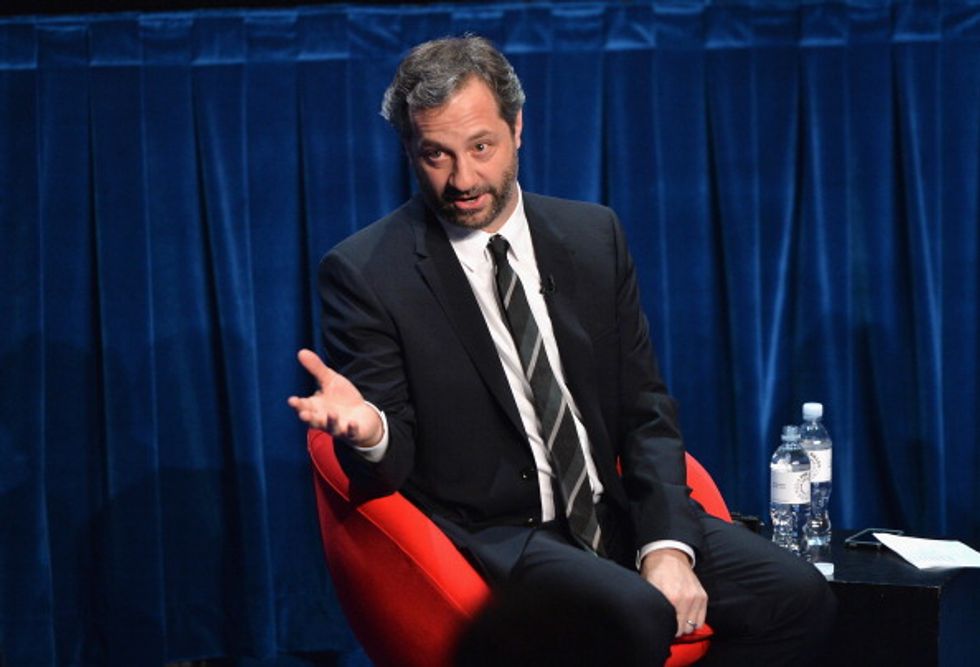 Writer Judd Apatow attends The Paley Center For Media's 2014 PaleyFest Icon Award announcement at The Paley Center for Media on March 10, 2014 in Beverly Hills, California. (Photo by Alberto E. Rodriguez/Getty Images)
Apatow was referring to the "Ghostbusters" remake to be released next month, which features women playing most of the main roles in the film. Apatow, who has worked with the film's director, Paul Feig, blasted the movie's critics, calling them "angry trolls" and "idiots."
"I think people have paid too much attention to just some angry trolls. And it will be judged on its own greatness. The movie comes out, and it will be great, and people will just be happy to have it," Apatow said. "It's not like anybody really cares about a couple of idiots who hold onto the idea that things never evolve."
"I always think, you know, we have our past and if you can come up with a new, cool way to do something, then that's exciting and hopefully it will make a lot of people happy," he added.
(H/T: Mediaite)
— 
Follow the author of this story on Twitter and Facebook: