Pastor Mark Driscoll — who recently planted The Trinity Church in Phoenix, Arizona, a year and a half after resigning from well-known megachurch Mars Hill amid controversy — warned in a blog post this week about the three types of Christians he believes Jesus might reject.
"People tend to be religious by nature, which means they think they can justify themselves in one of three ways," Driscoll wrote. "First, loosely religious people assume they are living a good enough life and that no spiritual devotion or extra effort is required on their behalf for God to be pleased with them when they stand before God at the end of this life."
The preacher said that the second group of "secular religious people" might work hard at a social cause and think that they are good people who want to overcome the bad that evil people do in the world. Driscoll then characterized the third group as religious individuals who work hard to keep to the rules and regulations of a faith "in an effort to justify themselves as good and obedient people in the sight of God."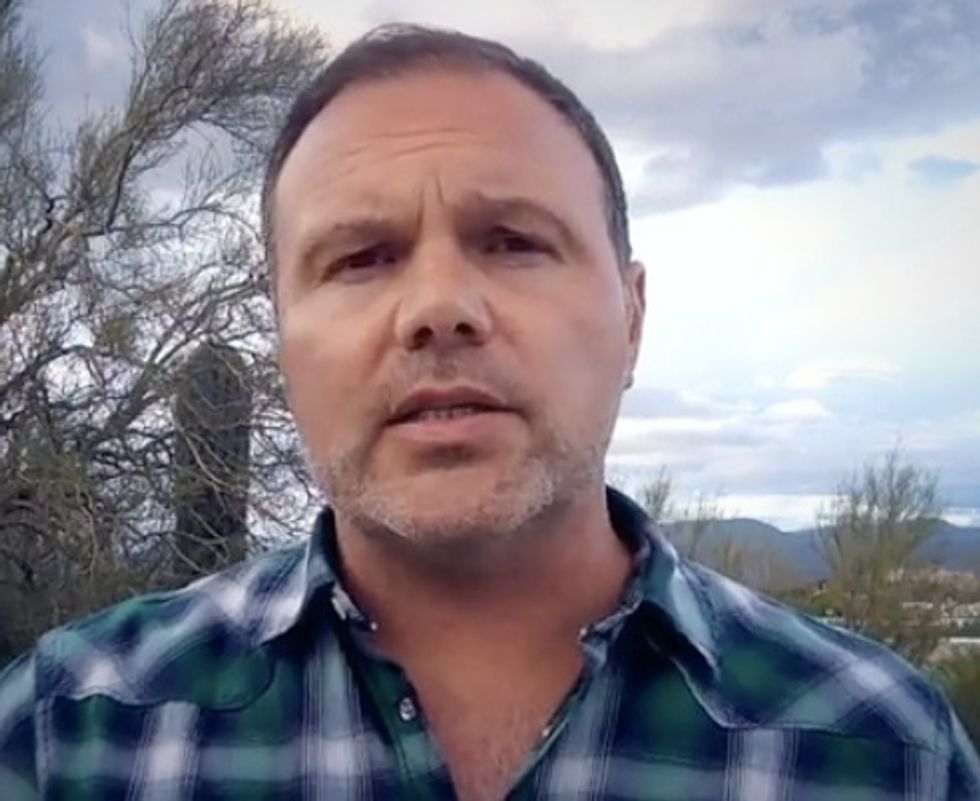 Pastor Mark Dsicroll (MarkDriscoll.org/Vimeo)
Driscoll went on to note that Jesus said in the Bible that there is truly no middle ground when it comes to having faith in him.
"People either will or will not respond to his words in faith. For those who respond, his words will lead to life, produce good fruit, and a sturdy foundation," Driscoll wrote. "For those who don't, their path will lead to 'destruction,' they will be 'cut down and thrown into the fire,' and excluded from heaven."
He continued, "In Matthew 7:21–23, Jesus rebukes false disciples who assume their relationship with Jesus was based upon what they did for him rather than what he did for them."
Pastor Mark Driscoll (Twitter/Mark Driscoll)
Those verses read, "Not everyone who says to me, 'Lord, Lord,' will enter the kingdom of heaven, but only the one who does the will of my Father who is in heaven. Many will say to me on that day, 'Lord, Lord, did we not prophesy in your name and in your name drive out demons and in your name perform many miracles?' Then I will tell them plainly, 'I never knew you. Away from me, you evildoers!'"
Throughout the remainder of the text, Driscoll warns Christians to look out for false prophets, the biblical meaning of justification and his claim that "you cannot meet Jesus without changing."
"The Bible teaches that unjust sinners can be declared just or righteous in God's sight by being justified, or obtaining justification (Rom. 2:13; 3:20). This legal term appears some 222 times in various forms throughout the New Testament," Driscoll explained. "'Justification' refers to a double transaction whereby God takes away our sinful unrighteousness through Jesus' substitutionary death in our place on the cross and imputes to us the righteousness of Jesus Christ, thereby giving us positive righteousness."
The pastor said that it is essential yo change if one wishes to one day meet, though he said that one must be careful not to wage judgements.
"My point in this is not to give you a gavel by which to go around pronouncing judgment on others," Driscoll concluded. "But rather, for each of us to examine our own life to see if we have truly met Jesus and if so how he has changed us."
Read his piece in its entirety here.
As TheBlaze has reported, Driscoll resigned from Mars Hill Church in late 2014 after a string of controversies.
(H/T: Christian Post)
--
Follow the author of this story on Twitter and Facebook and check out his new book "The Armageddon Code: One Journalist's Quest for End-Times Answers":