The FBI released a video this week of a man accused of robbing a bank near Denver, Colorado. Clear dashcam footage taken from a taxi cab shows the suspect, who investigators say took the cab from downtown Denver to the bank in Centennial.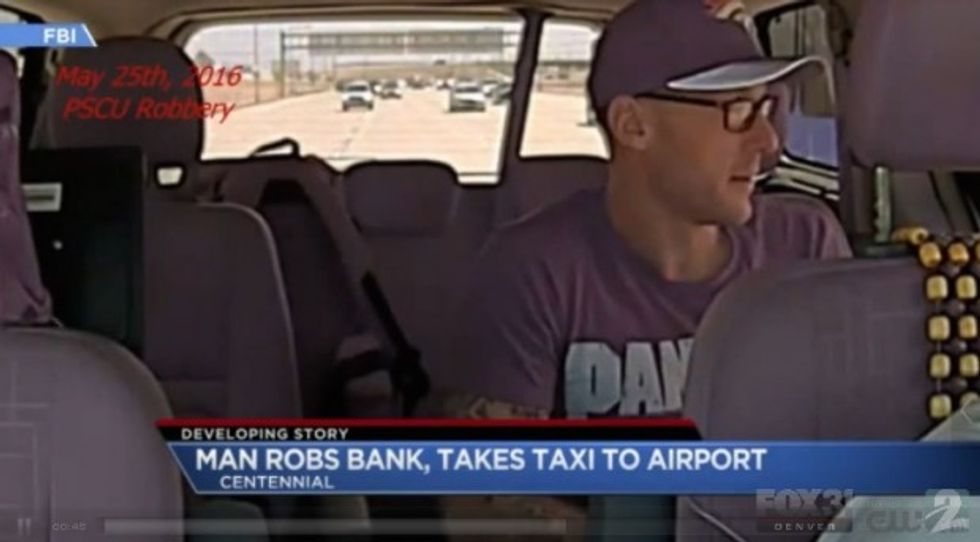 Image source: KDVR-TV
The FBI told KDVR-TV that investigators with the FBI Rocky Mountain Safe Streets task force also believe the suspect had the driver wait outside while he robbed the bank and then take him to Denver International Airport.
As of Friday, investigators still did not know if the suspected robber boarded a plane, but they released the video, along with surveilance pictures from inside the bank, with the hope someone will recognize the man.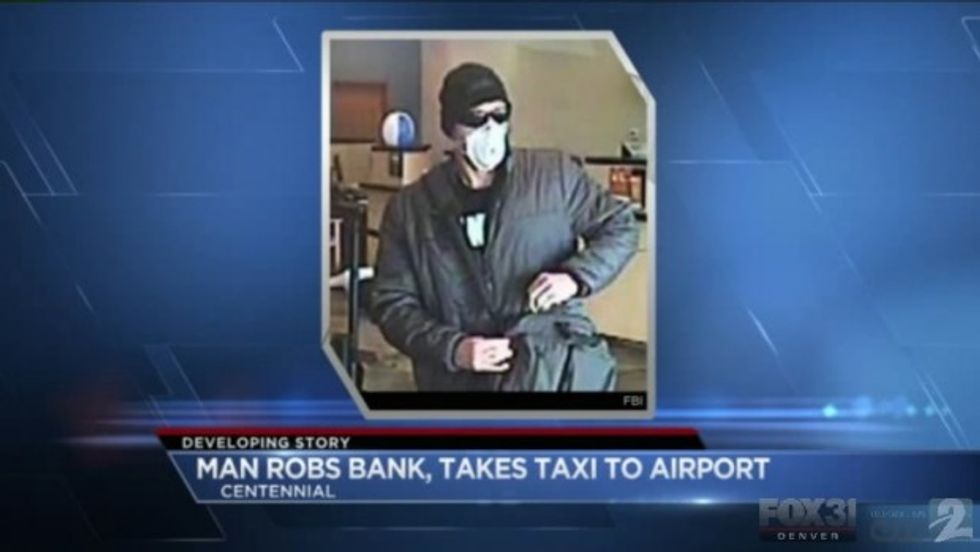 Image source: KDVR-TV
The FBI said the unidentified suspect displayed a small a pistol and robbed the Public Service Credit Union at 6850 S. Yosemite St. in Centennial about 2:20 p.m. Wednesday, May 25.
The suspected robber is described as a white male in his late 20s or early 30s. He is around 6-foot with a thin to medium build. He was wearing a black beanie, dark gray jacket, a black shirt with white letters, dark jeans, a medical mask and dark sunglasses when he allegedly robbed the bank.
The FBI told KDVR the man ordered a bank teller to give him an undisclosed amount of money before he fled to the cab.
Watch: