Could there be anything more simultaneously disturbing and impressive than watching a senior citizen belt a heavy metal tune?
John Hetlinger, 82, is a retired navy pilot and aerospace engineer who worked as the program manager for the COSTAR instrument that repaired the famous Hubble space telescope. And on NBC's "America's Got Talent" Tuesday night, he showed America that he can shatter the microphone with his rendition of Drowning Pool's "Bodies."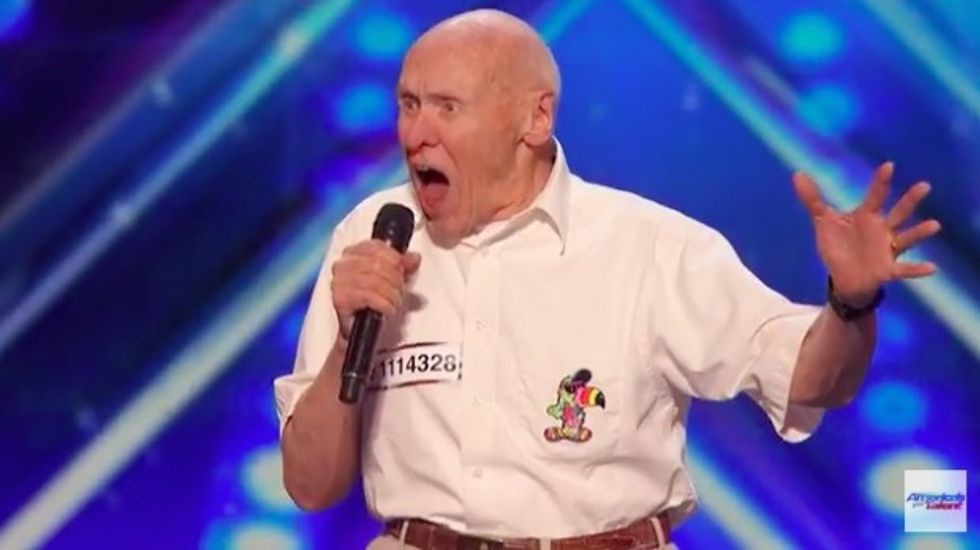 Image source: YouTube/America's Got Talent
It's definitely not a Top 40 favorite that a crowd can easily sing along to, but as the 82-year-old veteran began belting the shrill notes of the screamo hit, the audience jumped to their feet and nodded along.
Drowning Pool also gave Hetlinger a special shoutout on their Facebook page, posting his audition video with the caption, "Bad Ass."
They even offered him an opportunity to perform with them at an upcoming show.
"Shout out to the 82 year old dude that sang 'Bodies' on America's Got Talent. You are welcome to join us on stage anytime!!!" the band wrote.
Watch: